10 Pros and Cons of Living in Austin, Texas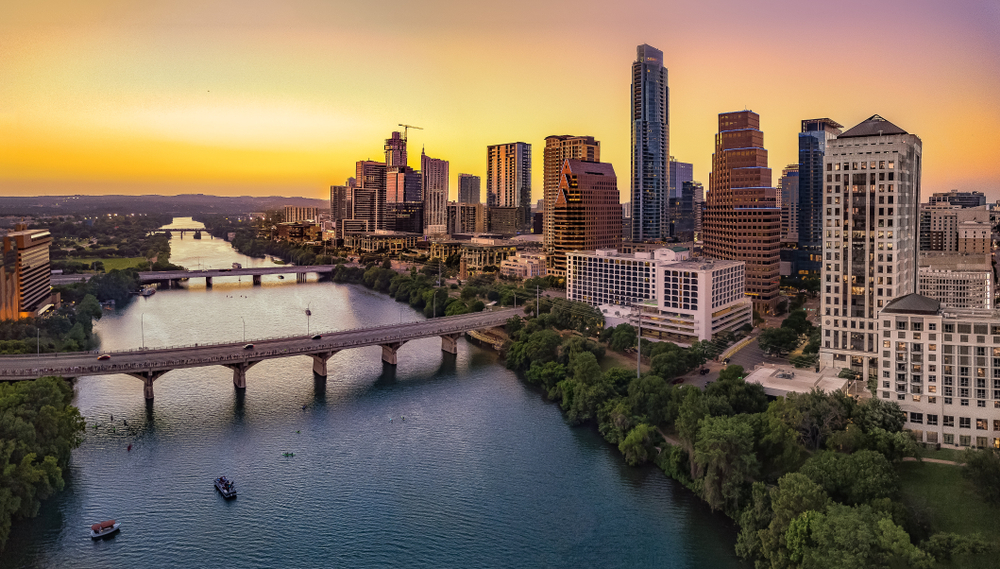 As Austin, Texas, continues to rank as a fast-growing major metro in the country, it's hard to resist the urge to pack your bags and see what all the fuss is about in the Lone Star State. Young people are moving to Austin en masse for its exciting nightlife, nonstop live music, booming job market, and drool-worthy food scene starring Tex-Mex, barbecue, and, best of all, breakfast tacos.
But does all of this sound too good to be true? If you're trying to decide whether to move to Austin, it's worth considering the pros and cons of life here first. Below, we've compiled both the positive and negative aspects of living in Austin, TX, including:
Pro: The music and art scenes
Con: The continuously rising cost of living
Pro: The weather
Con: Also the weather
Pro: The food scene
Con: Lack of diversity
Pro: Gradually increasing diversity
Con: Lack of public transportation and worsening traffic
Pro: Laid-back Texas lifestyle
Let's get started!
Pro: The music and art scenes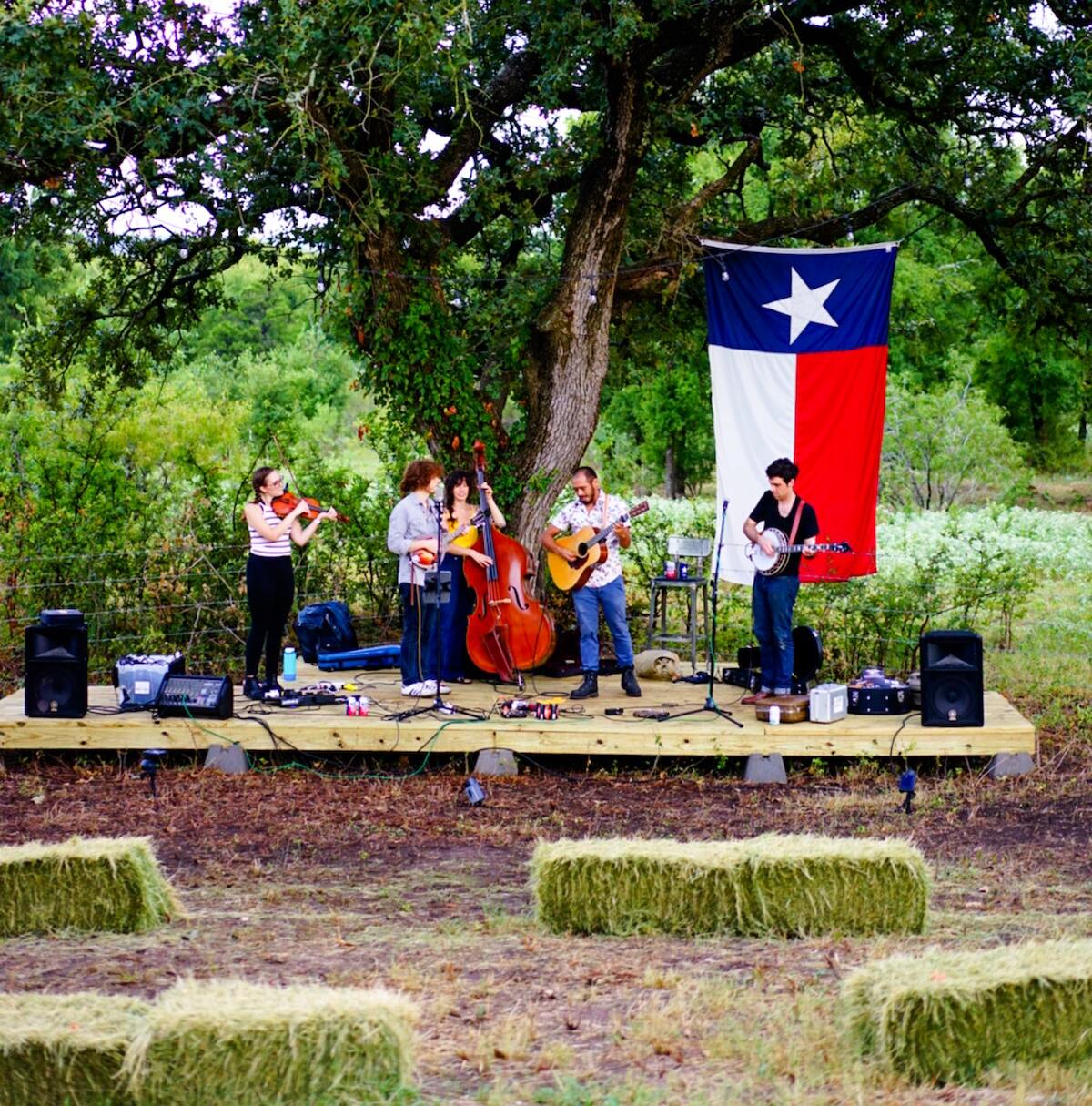 It's no secret that a flourishing music and arts scene is a major benefit of living in Austin—after all, this city is known as the Live Music Capital of the World!
Locals can experience live music around town any night of the week, and art and music festivals are hosted here just about every weekend throughout the year. Both indoor and outdoor music festivals come to this part of Texas and bring in audiences and performers from around the world, including:
There's also art everywhere in Austin, from the art sold by vendors at the Pecan Street Festival to the state-of-the-art Blanton Museum on the University of Texas Austin's campus to the local handmade gems in South Lamar's Austin Art Garage. One great way to get to know local artists is during the Austin Studio Tour, a three-week open house with tours and parties taking place at studios all over the city's neighborhoods. Whether you're interested in fine art galleries or looking to create pieces of your own, there's no better place to be than a town that's known for "keeping things weird."
Con: The continuously rising cost of living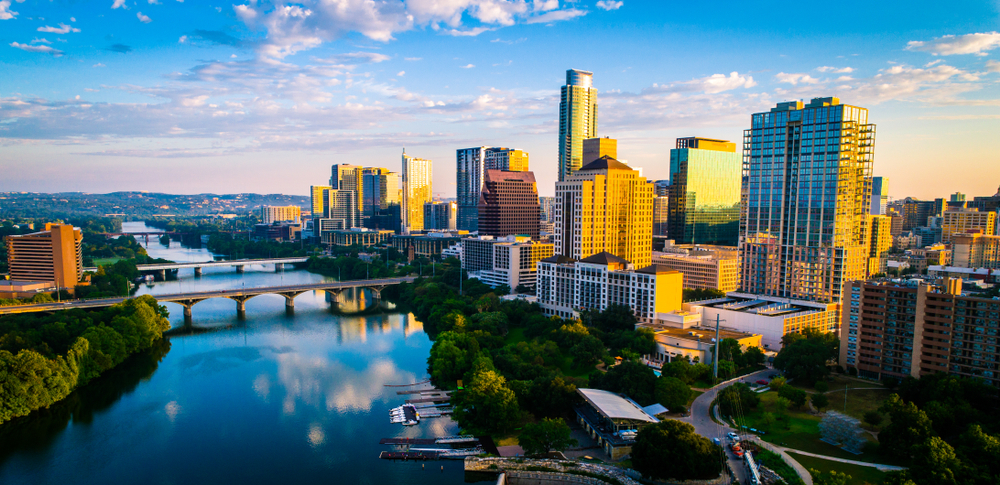 While Austin is still known as an artsy city, the unfortunate reality is that inflated housing prices and a continuously rising cost of living are pricing out most of its local musicians, artists, and other types of creatives (save for the ones in the tech industry). In fact, many have moved to smaller towns outside of central Austin. Additionally, many family-owned local businesses are disappearing in lieu of luxury brands with multiple locations. So, while this Texas city does still possess a glimmer of "weirdness," it is diminishing as the city's real estate market becomes increasingly expensive.
Another thing to consider is that while prices continue to rise, the area lacks many of the resources of larger, equally expensive cities. Public transportation leaves much room for improvement, and traffic keeps worsening (more on that below!), yet hotels and condos continue to rise. Apartments in the downtown neighborhood have some of the highest rent in the city, but the entire area lacks walkable necessities like drugstores and grocery stores.
So, before you sign a lease for a new apartment, make sure to properly research all the neighborhoods in Austin and take a closer look at the resources each one offers to make sure it jives with the way you want to live your life.
Pro: The weather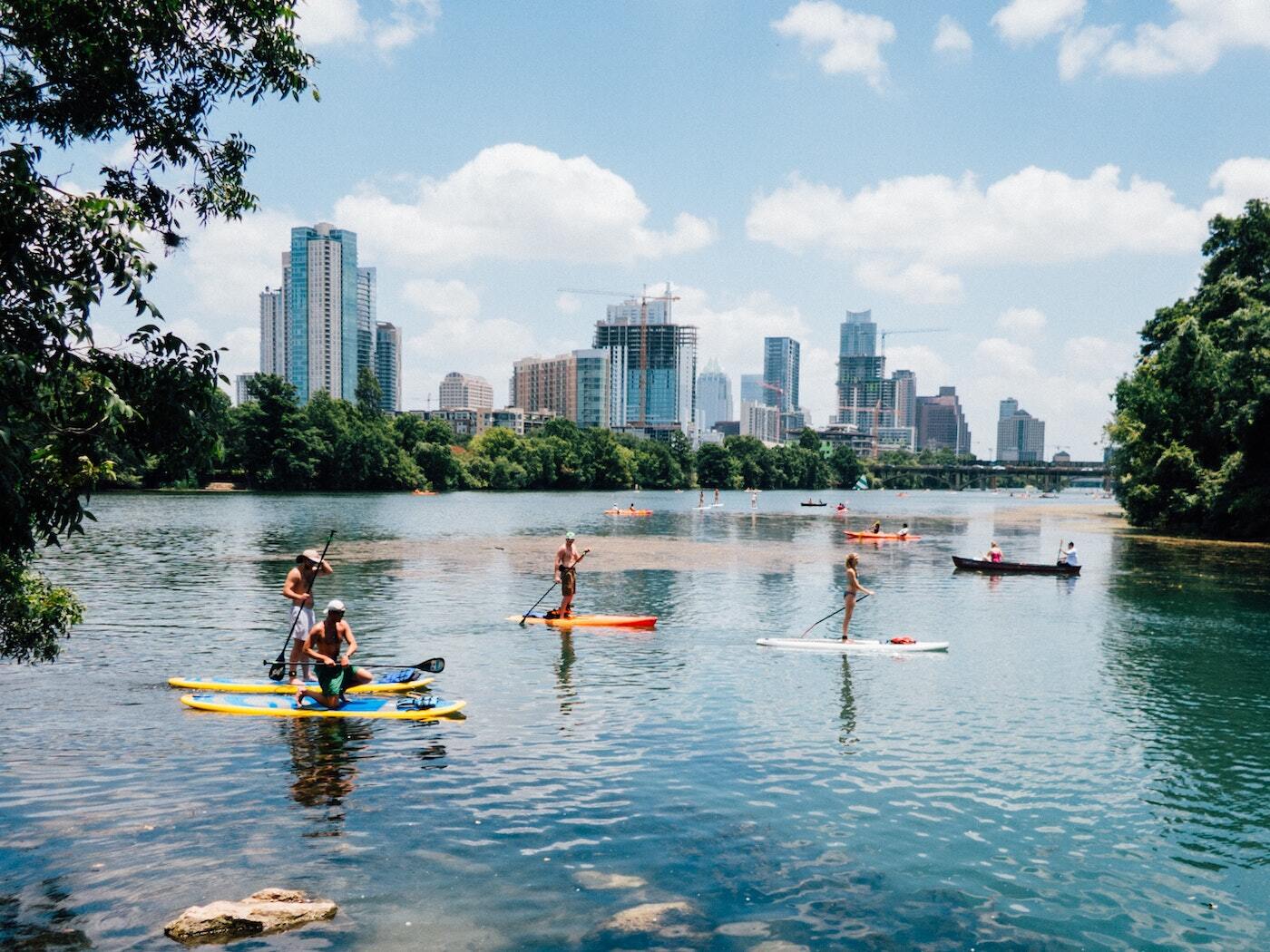 If you live in a city that experiences all four seasons, it's time to sell your snow gear and invest in an air conditioner. And, for all the solar power enthusiasts out there, you're looking at some serious savings with a move to Austin.
Here's what the weather typically looks like, by season:
Winter: Low of 40 degrees and a high of 70 degrees
Spring: Temperature stays in the high 60s
Summer: Ranges from lows in the 70 degrees to highs in the 90s and low 100s
Fall: Low of 50 degrees, ranging to high 80s
Boasting 300 sunny days and 35 inches of rain a year, Austin offers its residents a nearly endless summer. And, luckily, you don't even need to own a pool to cool off because it's easy to jump in a nearby lake, river, or swimming hole to beat the heat. Popular outdoor attractions include Barton Springs Pool in Zilker Park, Lake Austin and Lake Travis on the Colorado River, and all the Greenbelt swim spots in between. You can also enjoy the warm weather by kayaking on Lady Bird Lake or hiking or biking along the Ann and Roy Butler Hike and Bike Trail.
Con: Also the weather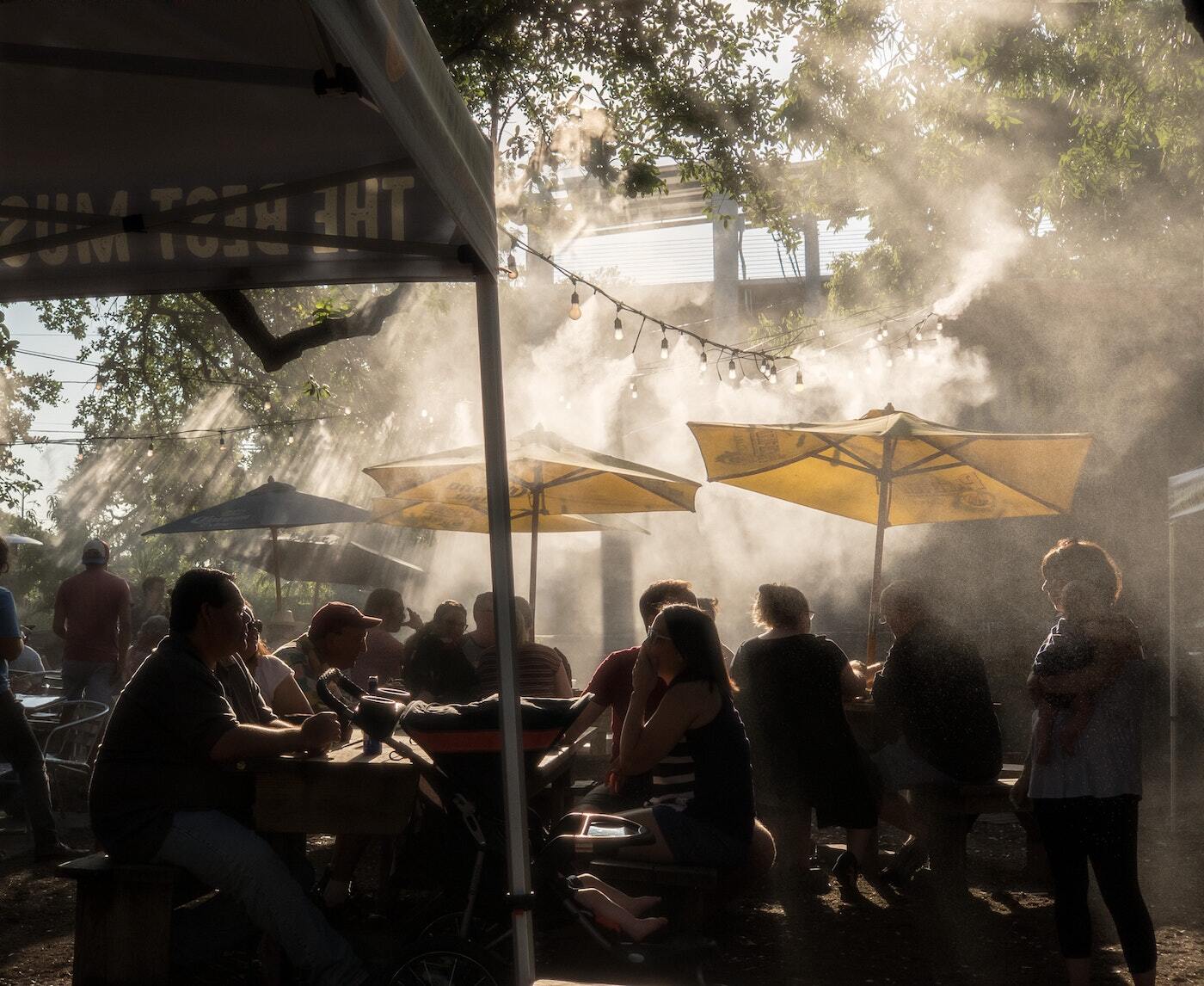 The same weather that's a pro for some may be a con for others—particularly if you're someone who loves distinct seasons. Each year, spring and fall get clipped even shorter as climate change brings hotter and longer summers. To put it in perspective, recent years in this Texas town have seen summers with between 50 and 100 days of triple-digit temperatures.
But if you love soaking up the sun, then Austin would feel like an oasis for you! It's also a relatively dry heat (not quite the desert-like dry heat you'll encounter in West Texas, but certainly a far cry from the humidity of Houston).
Tips From a Landing Member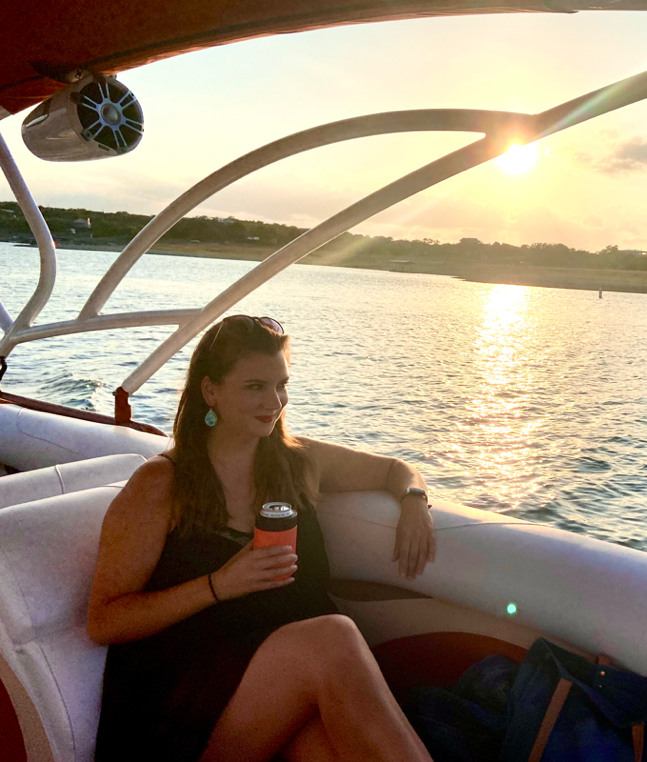 "Moving to Austin in April was a complete shock to my New England blood. According to locals, the best way to cope is to stay inside in the air conditioning or get outside and into some cold water. I'm not traveling the country to stay indoors, so I found plenty of opportunities to go swimming, kayaking, and boating all over Austin."
— Jess Goudreault, "How I Spent Three Months Living in Austin, Texas"
Pro: The food scene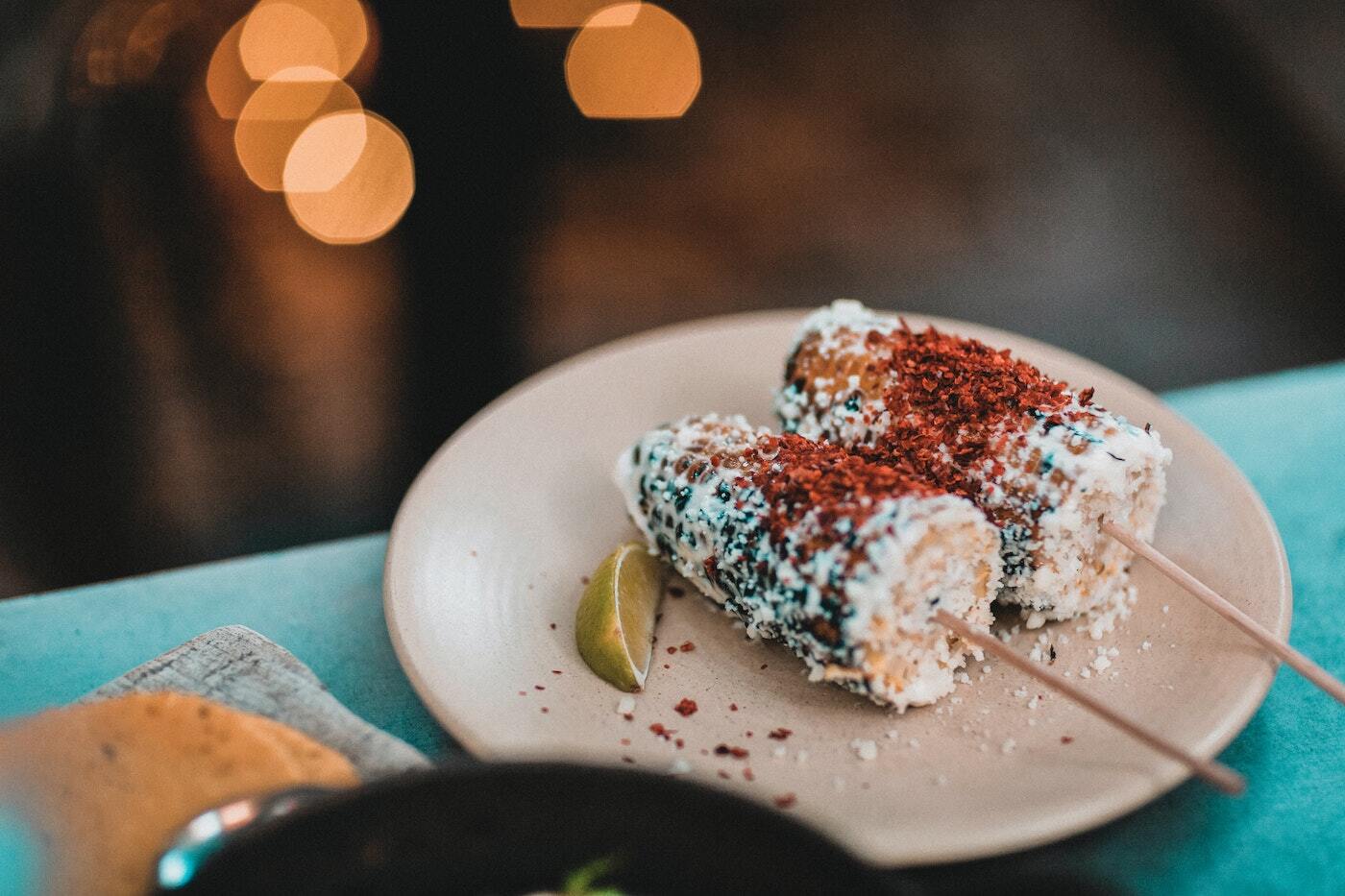 Fifteen years ago, you'd be hard-pressed to find many food options beyond taquerias, Tex-Mex restaurants, and barbecue spots in the Austin area. But this Texas city went through a food renaissance in the past decade, thanks in part to Chef Tyson Cole of Uchi, who really put the city on the food map, so to speak. In the early aughts, food truck culture swept through the city, and Chef Bryce Gilmore elevated the form by opening the Odd Duck food truck (now one of his three successful restaurants).
As diversity increases, so does the quality and variety of the city's food. You can now find everything from Laotian to Uzbek to Filipino food here, both in brick-and-mortar restaurants and food trucks. As more people move to Austin from other cities and parts of the world, we can expect that the diversity and quality of Austin food will continue to thrive.
There are also a number of food-focused festivals that happen throughout the year, and typically sell out quickly. Keep an eye out for tickets to go live for:
Con: Lack of diversity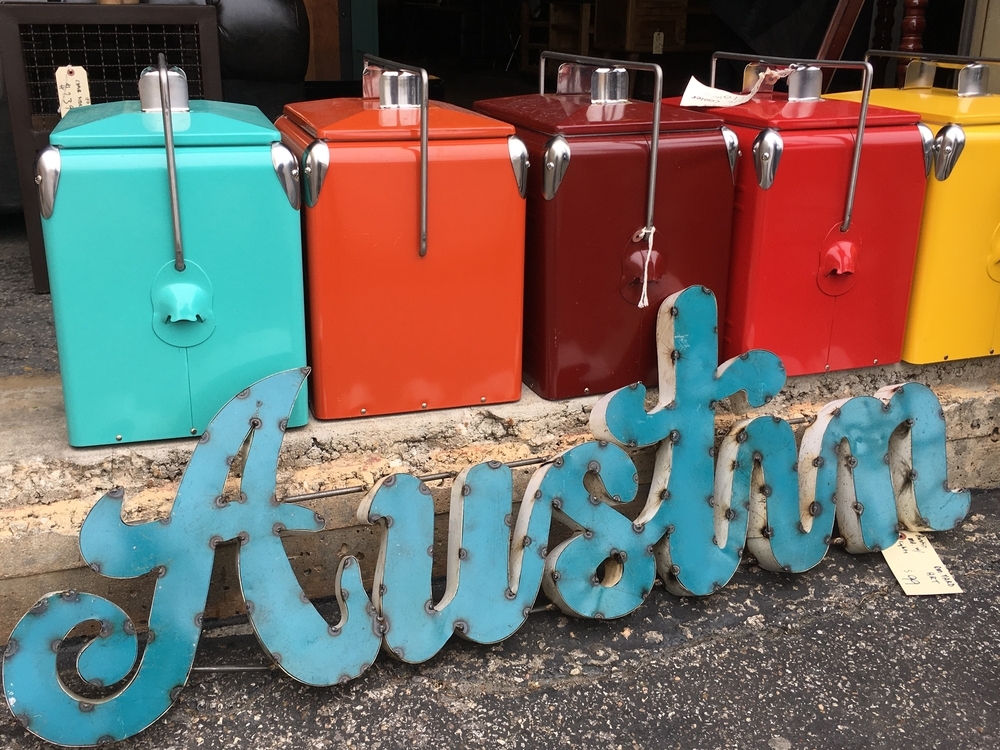 Caucasians still make up the highest percentage of Austin's demographics and, with continuous gentrification pushing out long-time family businesses (particularly in East Austin), it feels like it's becoming even more homogenous. A 2020 population count by the City of Austin Department of Housing & Planning shows that white residents make up 47.1% of the population, followed by 32.5% Hispanic and Latino residents, and 8.9% Asian residents. If you're coming from a more diverse city—Los Angeles, New York City, Chicago, etc.—this lack of diversity will be palpable.
Pro: Gradually increasing diversity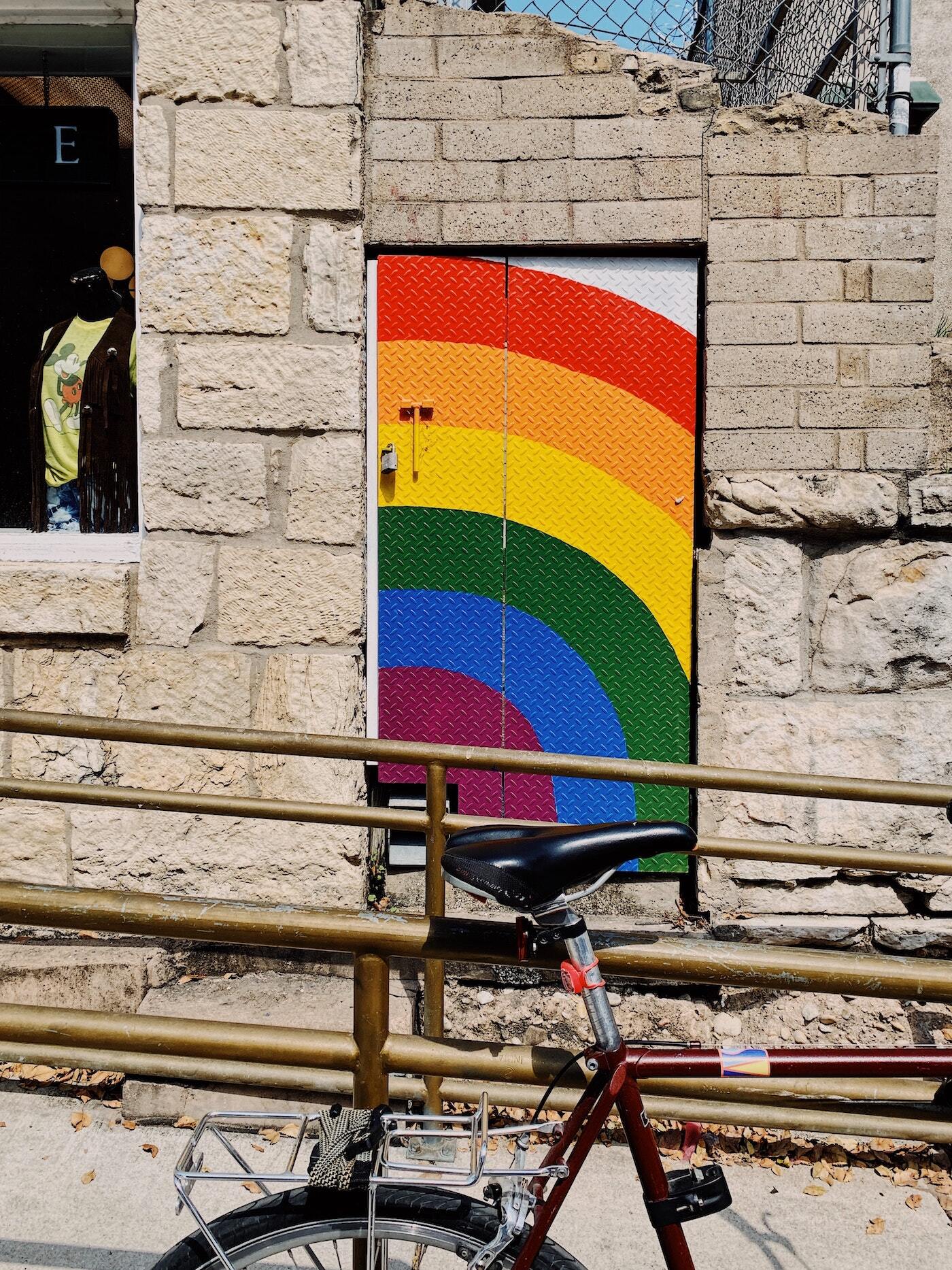 As more non-Texan natives move to Austin, diversity is slowly increasing! In 2020, the percentage of the population identifying as "non-Hispanic White" fell below 50%, making Austin a "majority-minority" city. A closer look at Austin demographics shows that the rate of Hispanic and Asian households has witnessed notable growth in recent years—the Hispanic rise has been steadily increasing since the 1990s, while the Asian population has more than doubled.
Hopefully, as more people move to Austin from around the country and around the world, even more ethnic minorities will be represented. The beauty of increasing diversity is the blend of cultures that brings new perspectives and ideas that enrich the city.
Con: Lack of public transportation and worsening traffic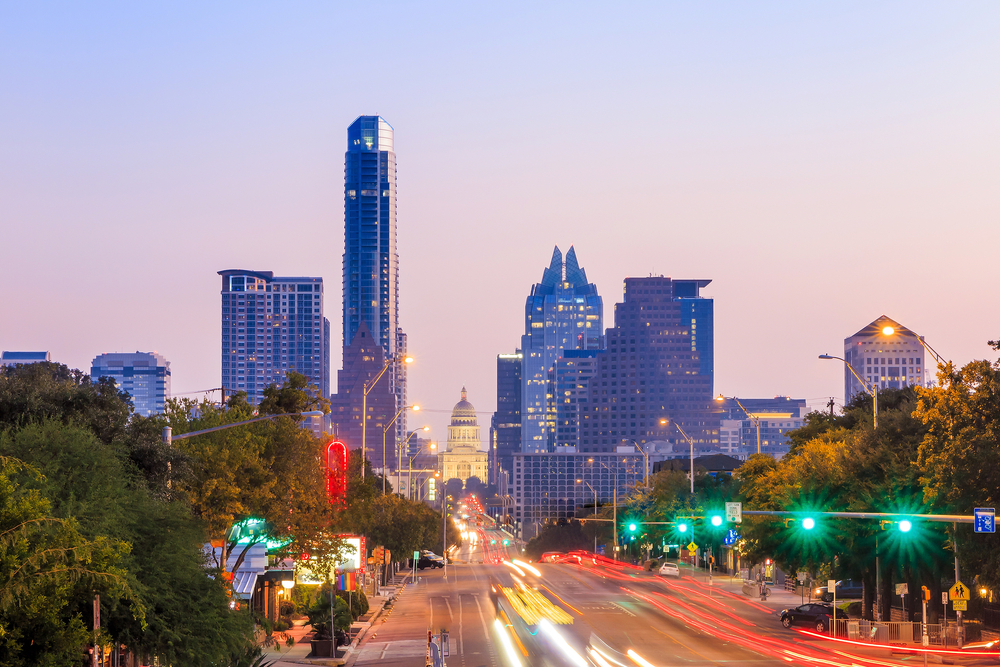 The public transportation in Austin leaves much to be desired, so there is no doubt that you'll need a car, motorcycle, or bike to live here and explore the many neighborhoods in town. A 32-mile CapMetro light rail connects downtown to Leander in one north-to-south line with nine stops. So, if you'd prefer to commute via train, it would be wise to seek out housing around those stations.
Your other option for getting around to other neighborhoods is the public bus system, which does serve the entire city with more than 1,600 stops and 82 routes. However, it isn't the most efficient way of traveling. It could take you hours to get from one side of the city to the other in what would take 20 minutes in a car. It should also be noted that most buses stop running by midnight, and the light rail stops around 7 p.m.
It's no wonder most Austinites rely on driving their cars (although it should be noted that the city is putting in more bicycle lanes, making it an increasingly friendly city for cyclists). As luck would have it, this Texas town is also known for having an incorrigible traffic problem, particularly surrounding rush hour. With that being said, most major cities suffer from traffic congestion, so it's important to compare your options before making a decision.
Pro: Laid-back Texas lifestyle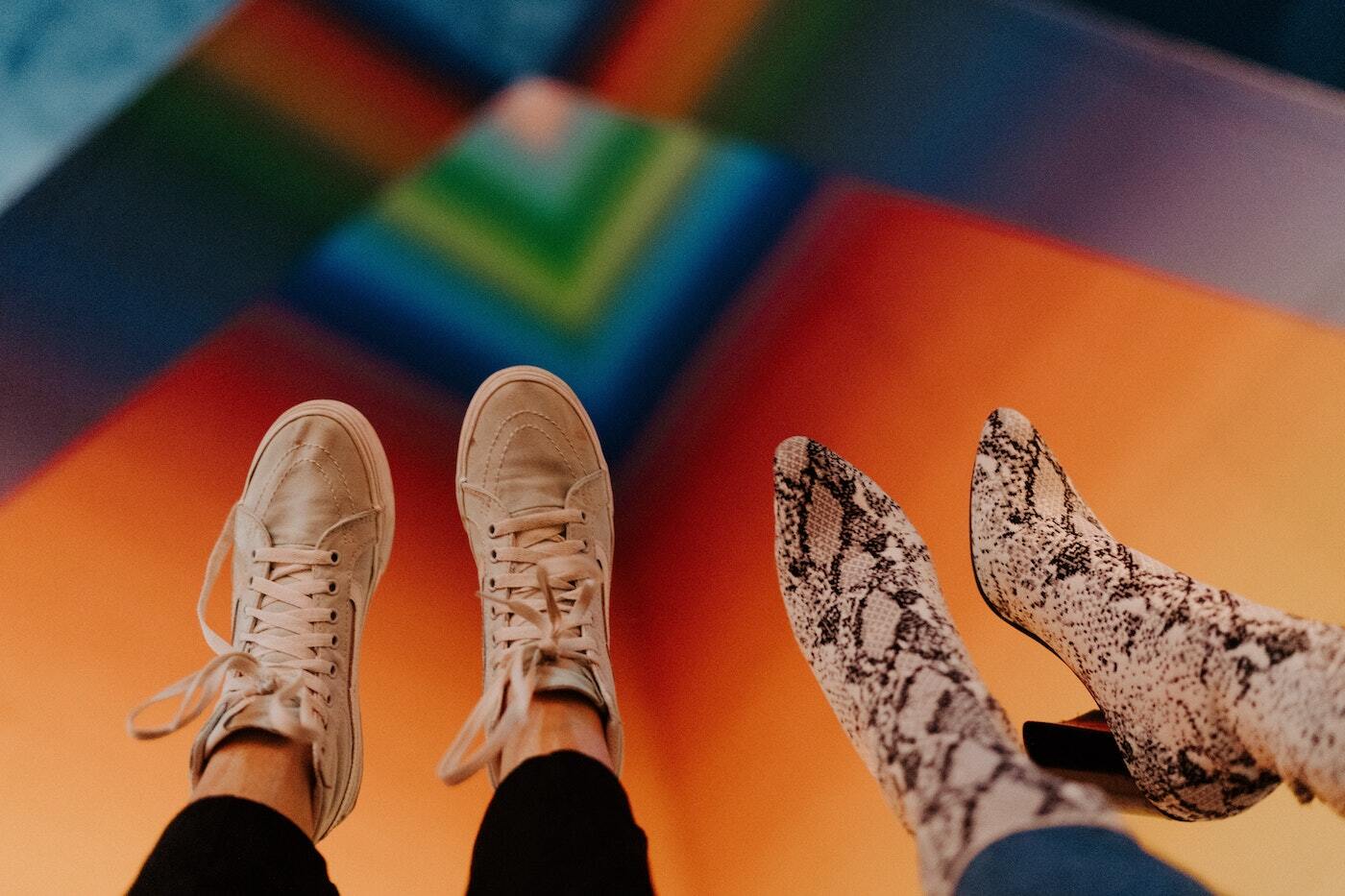 While city life can be high-paced and stressful in other larger cities, Austin still possesses a laid-back, come-what-may feel to it. Blame it on Matthew McConaughey's influence, or maybe the constant heat just makes us move a little slower, but if it's a chill lifestyle you want, you'll find it here.
Looking for an apartment in Austin, Texas?
If you're considering making a home in the Live Music Capital, consider renting an apartment from Landing, which offers fully furnished apartments in Austin, all with flexible leases that make it easy to move on your terms. Plus, with no application fees, security deposits, or up-front rent, you'll have more cash in your pocket to start fully exploring your new city (taco budget, anyone?). Learn more about becoming a Landing member today!