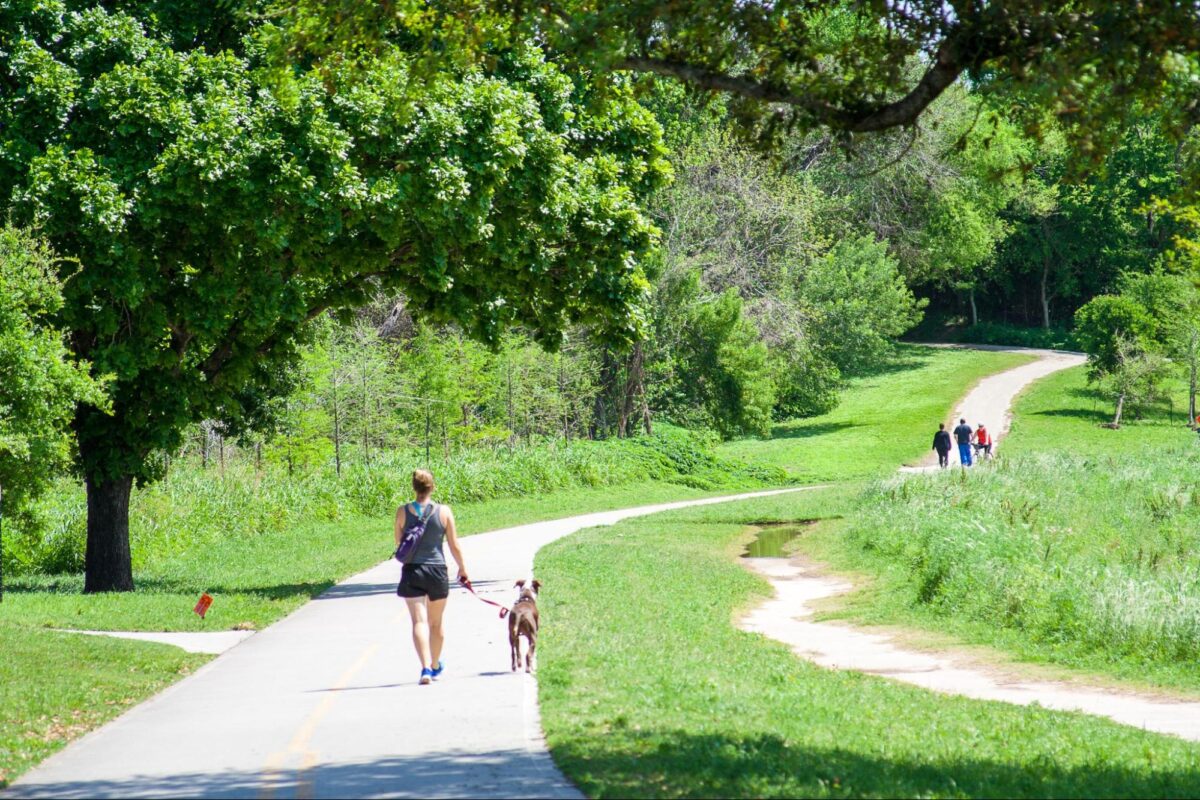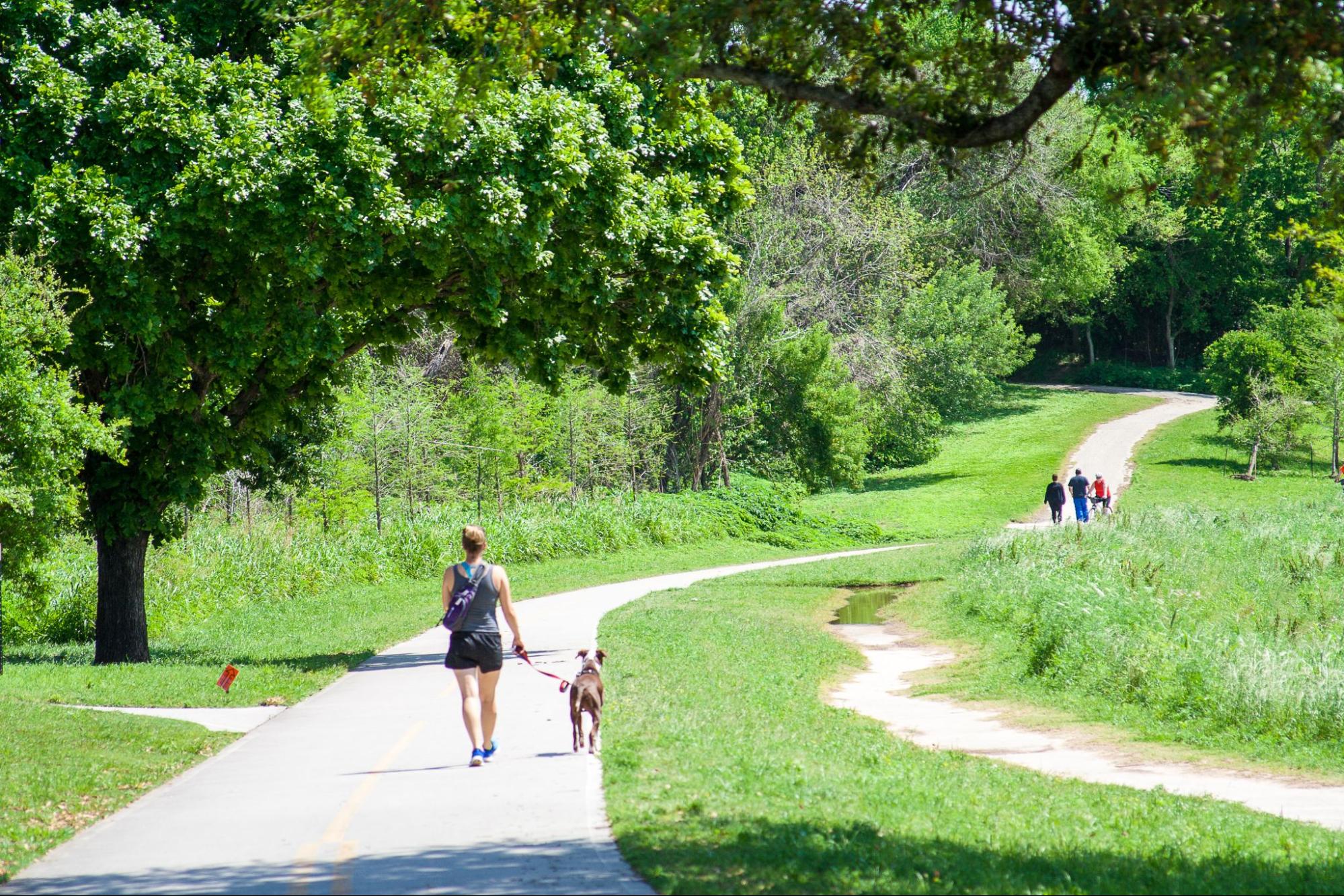 The Pros and Cons of Living in Houston
When living in Houston, Texas, it doesn't take long for the local optimism and laid-back attitude to rub off on you. The booming metropolis is the fifth-largest in the country and has been ranked as one of the fastest-growing cities over the past two decades.
Houston attracts sports fans, Tex-Mex aficionados, museum buffs, live music lovers, rodeo fans, families, college students, and young professionals from a variety of industries. But like any big city, it may not be everyone's cup of tea.
Read on for a rundown of the pros and cons of living in Houston!
Living in Houston, TX: Pros and cons
Considering moving to the greater Houston area? You've come to the right place. Below, we'll break down the most noteworthy benefits and potential drawbacks of living in H-Town, including:
Pro: A diverse metropolis
Con: Lack of public transportation
Pro: Lots of sports to watch
Con: Traffic
Pro: Ample arts and recreation
Con: Heat and humidity
Pro: A food haven
Con: Tropical storms
Pro: Substantial professional opportunities
Con: High sales tax
Let's get started!
Pro: A diverse metropolis
Houston, Texas, boasts a tremendous amount of diversity. Over the past decade, much of its population growth has come from northerners moving south, along with immigrants moving from south of the border. This diversity of cultures means opportunities for great food, music, and art for those living in its many neighborhoods.
Besides being close to the southern border, Houston's proximity to the Gulf of Mexico has allowed it to become a major player in international trade, bringing business opportunities to the city and contributing to the diversity of the area.
Hundreds of foreign-owned companies have been moving into this Texas city over the past two decades. And with these foreign expansions comes a broader range of expertise and talent, along with more job opportunities for people living there.
Con: Lack of public transportation
Houston has the MetroRail, a light rail system for downtown commuters, as well as Park & Ride services for people living in the suburbs. Though there have been efforts to expand it in recent years, the city's public transportation system is still underdeveloped compared to other major urban hubs. Depending on which neighborhood you decide to move to, you may have to rely on your car as your primary mode of transportation to get downtown.
Pro: Lots of sports to watch
When living in an unfamiliar city, one of the best places to meet new people is at sporting events. Saying Houstonians are crazy for their teams would be an understatement, so if you're a fan, you'll fit right in!
Houston residents have six professional franchises to root for, along with a plethora of local collegiate teams, including four Division 1 athletic programs. There's the Texans and Cougars for football fans, the Astros for baseball watchers, and the Rockets for those who like the NBA—to name just a few! Plus, rodeo fans will love being so close to the Houston Livestock Show and Rodeo.
In addition to cheering from the stands, you can get in on the action and participate in local leagues, like soccer and rugby. Love water more than turf? The Bayou City offers ample opportunities to get involved with water sports.
Con: Traffic
While the MetroRail makes it easy for some folks to get around without a car, a majority of Houston residents need their own set of wheels. And, like in most sprawling metropolises, you can expect substantial traffic when moving from one place to another.
You might be able to sidestep the transportation issue if you work from home. However, there's a good chance you'll face at least some congestion when you venture out during the day, especially if you're traveling from neighborhood to neighborhood.
On the bright side, this Texas city has two major airports: George Bush Intercontinental and William P. Hobby. This makes getting out of the city for both domestic and international travel a breeze.
Pro: Ample arts and recreation
Houston, TX, is an industrial hub and oil town with an art and culture addiction. While the Johnson Space Center might be the city's most notable tourist attraction, people living in Houston have fallen in love with its museums, boutiques, galleries, street art, and amazing park system.
Start your morning off with a jog or bike ride on Seymour Lieberman Exercise Trail, or drop in for a fitness class at Memorial Park Conservancy, one of the world's biggest green spaces. Looking for a cooler walk in the shade? Head downtown to check out Discovery Green.
At the end of the day, you can sit back and relax while watching a local hip-hop performance or country music show. If live music isn't your forte, there are always lots of excellent museum exhibits, classic theater dramas, and musical operas to enjoy both downtown and beyond. The Houston Museum District alone boasts 19 museums to explore!
As one of the most culturally diverse cities in the country, Houston is a prime location for consuming both traditional exhibits and modern-day street art. Case in point: the famous Museum District and an entire park specializing in graffiti art.
Interested in exploring everything Houston has to offer? Check out our blog post, "Fun Things to Do in Houston, Texas."
Con: Heat and humidity
Another thing to note is that this Texas town gets exceptionally hot and humid. In the late summer, temperatures can reach triple digits, with up to 90% humidity. This muggy climate can be alarming if you're not used to it.
You can also expect to encounter masses of mosquitos—and big ones at that! But once you get into the habit of dousing yourself with bug repellent and lighting citronella candles when hanging out on your patio, you'll be good to go.
For many people, the hot and humid summers are a worthwhile tradeoff for Houston's pleasant winter weather. The highs in December through February don't typically drop below 60 degrees in this part of Texas.
Pro: A food haven
Attention all foodies! Houstonians love good grub, and you can find something to satisfy just about any craving. As a place where cultures collide, the Bayou City offers some truly mind-blowing taste experiences among its many neighborhoods.
We're talking premium barbecue joints, mouth-watering Mexican restaurants, fresh seafood, cuisine-fusing food trucks, and roughly 500 Tex-Mex eateries. A mashup of northern Mexican and Texan fare with a southwestern twist, Tex-Mex is a critical part of the culinary scene in Houston.
And the options don't stop there. Do you like noshing on spicy breakfast tacos, enjoying farm-to-table brunch, cutting into a perfectly prepared locally sourced steak, sipping a cold brew at a sports bar, or indulging in classic American BBQ? This city is for you. Believe it or not, there's even an impressive amount of offerings for vegetarians and vegans, too.
Con: Tropical storms
Along with Houston's intense heat and humidity comes the risk of hurricanes, cyclones, and other tropical storms. For states like Texas located along the Gulf, hurricane season typically runs from June through November. If you're planning on living in the metro area, Harris County authorities strongly recommend flood insurance.
H-Town weather can be unpredictable, to say the least. In the spring, summer, and fall, it's not uncommon to have a pleasantly warm, clear day, immediately followed by a thundering storm and a torrential downpour. In some cases, you might have sunny skies and heavy rainfall at the same time.
Pro: Substantial professional opportunities
People choose to live in cities for business or pleasure—and this Texas town offers both to those moving there! Known as the unofficial "Energy Capital of the World," the urban hub is home to over 5,000 energy corporations.
Due to the city's expertise in the oil and gas industry, it's also becoming a leader in CO2 capture and utilization technologies. These facts alone have created a vast amount of professional opportunities for individuals and companies of all sizes.
But if you're just moving to the city and want to get plugged into the local startup community, you should definitely check out one of the numerous coworking spaces. It's also a hotspot for digital nomads and independent contractors looking for new clients. All in all, the metropolis is a great environment for small businesses, mid-market companies, and major industries, with many of the world's largest employers headquartered in Texas.
Houston's unemployment rate is way below the national average, and if you're working and living in Texas, you won't have to worry about paying state income tax. Plus, with a lower-than-average cost of living in Houston, paychecks of all sizes go further in the affordable Space City.
Con: High sales tax in Texas
While Texas residents don't pay state income tax, you'll have to pay 8.25% on most purchases—one of the higher sales tax rates in the country.
Considering the absence of income tax and a relatively low cost of living—especially compared to Los Angeles, New York, San Francisco, and other major U.S. cities—your overall expenses should still be affordable after moving here.
Living in Houston, TX, with Landing
Houston, Texas, is a city with lots to offer people from all walks of life. If you're thinking about living in this Texas town but aren't sure where to begin, Landing is here to help you figure out your housing before you relocate.
We eliminate the stress of traditional apartment renting, empowering you to explore new cities, get to know neighborhoods, and live like a local in your new home. Thanks to our flexible leasing options, you can play your new living situation by ear! Plus, booking an apartment with Landing is easy and can be done all online—no need to have to jump through unnecessary hoops to find your new apartment!
Contact us with questions or browse Landing's furnished apartments in Houston today!