How to Unpack After a Move: A Step-by-Step Guide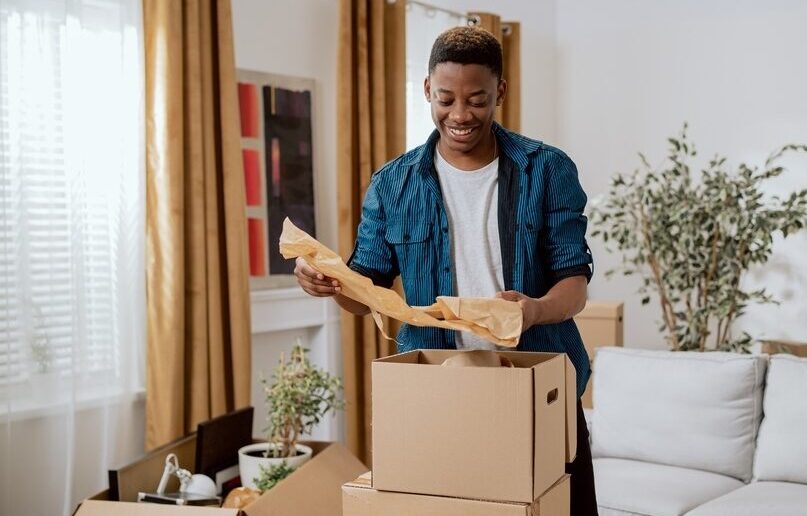 The big day has finally arrived and you're in your new home or new apartment. The movers brought your stuff in one piece, and you're ready to start unpacking. The thing is, you don't know where to start and the piles of boxes are starting to feel overwhelming.
Take a deep breath and stay calm. Here's how to unpack after a move without losing your cool or sending all your stuff to a storage unit, including:
Sort boxes by room
Unpack essential items first
Set up your furniture
Get rid of packing materials ASAP
Apply the finishing touches
Let's get started!
Sort boxes by room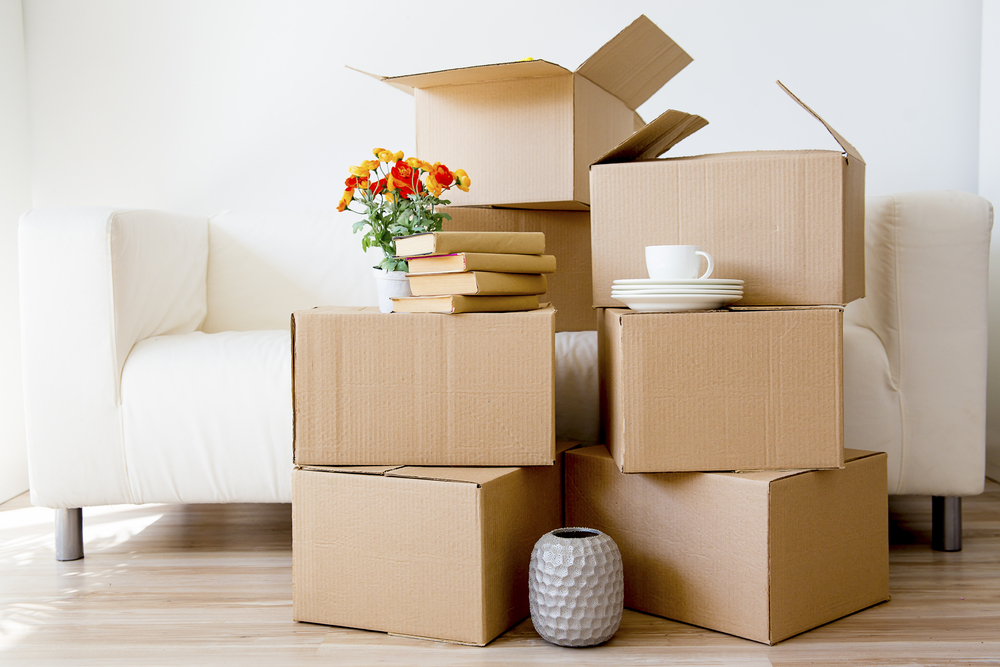 Make things easy on yourself post-move and ask the movers to put each box in the right room when they unload the truck. If you're moving yourself, have your friends and family put the boxes in the right room.
Ideally, you'll have remembered to label each box before loading the truck. If not, no worries! Just pry open the top and take a peek inside before putting each one in the appropriate room.
Unpack essential items first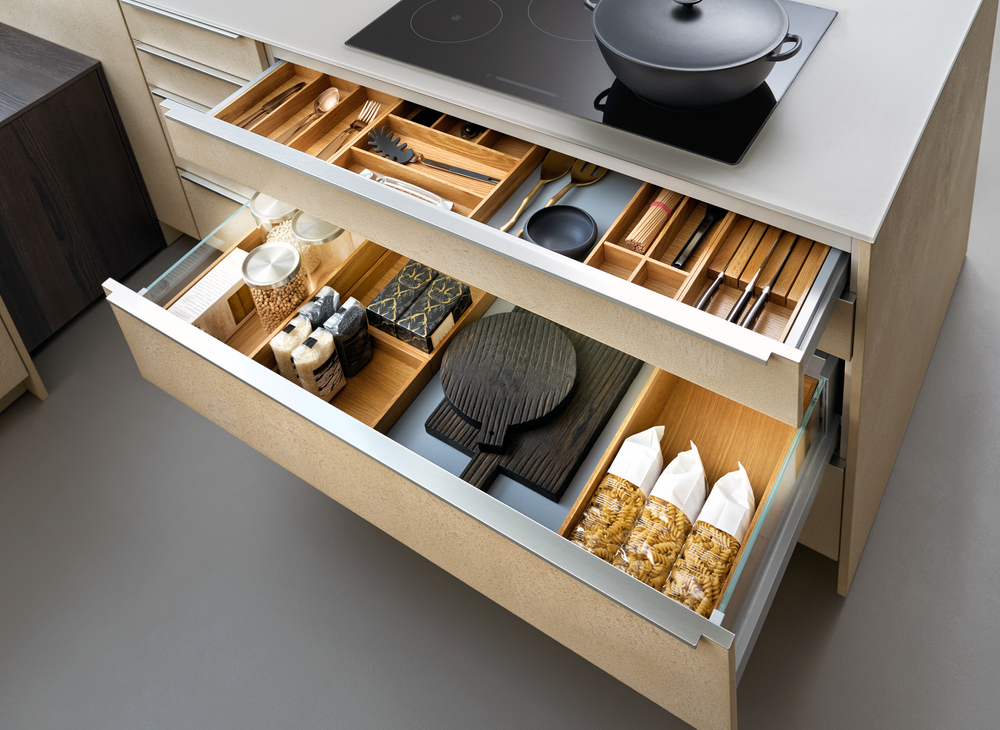 It's a good idea to pack an essentials box when you move that will contain the things you'll need right away when you get to your new place. The box can contain items like hand soap, coffee, snacks, garbage bags, and towels. If you didn't pack an essentials box, again, not a big deal. Simply focus on unpacking in the three most important rooms first thing: the kitchen, bedrooms, and bathroom(s).
1. Kitchen
Head to the kitchen first, as you and your family members are going to want to eat at some point. Start by unpacking glasses, utensils, and dishes, followed by basic cookware, like a saucepan and frying pan. Set a sponge or dishrag in the sink and hang up a towel (or set out a roll of paper towels). Think of what you'll need to prep a simple meal in the space and unpack based on that. Some items to focus on include:
Everyday dishware
Glasses
Mugs
Forks, knives, spoons
Chef's knife
Essential cookware
Toaster
Coffee maker or kettle
Baking pan
Potholders
Dish soap or dishwasher detergent
Towels and sponges
Once the basics are in their new homes, focus on the less essential items, like non-essential small appliances, decorative items, or specialty bakeware. If you don't expect to be preparing elaborate meals in the kitchen anytime soon, you can hold off on unpacking the fun kitchen items until you've tackled the other critical rooms in the house.
2. Bathroom
Next, move on to the bathroom. If your new apartment has more than one bathroom, start in the space that will see the most use, such as a full bath that everyone in the house will share, rather than the master bath or powder room.
Unpack bath and hand towels, soap, medications, and essential toiletries. Hang up the shower curtain and lay out a bath mat.
Items to focus on in the bathroom first include:
Toilet paper
Towels
Washcloths
Hand soap
Shampoo and conditioner
Shower gel
Daily medications
Makeup
Hair accessories
Menstrual hygiene products
Perfume
Other toiletry products
Shower curtain
Bath mat
3. Bedroom(s)
The bedrooms are next, as you want a comfortable place to sleep the night you move in. Focus on setting up the bed first. That might mean you unroll a new foam mattress from a box, or it can mean you have to assemble a bed frame. Once the mattress is set up, make the bed.
You don't have to unpack your full wardrobe right away. Instead, pull out a few garments you expect to wear over the next few days and put them in the closet or dresser. Also, unpack anything you'll need for your bedside table, like a lamp, tissues, or books.
Items to focus on in the bedroom first include:
Bed linens
Pillows
Hangers
Clothing
Phone chargers
Lamps
Shoe racks
Shoes
4. Living room
After you have the basics in the bedroom set up, head to the living room. How much you can unpack in the living area depends on the furniture situation in the room. If you have a large library of books, you may not have the energy to put together bookshelves right away. But, you may be up for connecting your TV so you can relax later on with a few shows or a movie.
Items to focus on in the living area first include:
Couch or seating
Television and stereo equipment
Blankets and pillows
5. Lesser-used areas
Once you have the most important and frequently used areas unpacked, you can move on to the less frequently used rooms, if your new house or apartment even has them.
You probably won't be entertaining guests immediately, so don't worry about unpacking the dining room right away. You can eat in the kitchen or living room in the meantime. You also don't have to rush to get the patio or balcony ready. The same is true for any guest bedrooms you might have.
Some exceptions include your mudroom or home office. If you plan on working from home, you want to have a space that's comfortable and welcoming ASAP. You also want to set up an area for people to remove their shoes and coats before coming into the house.
Set up your furniture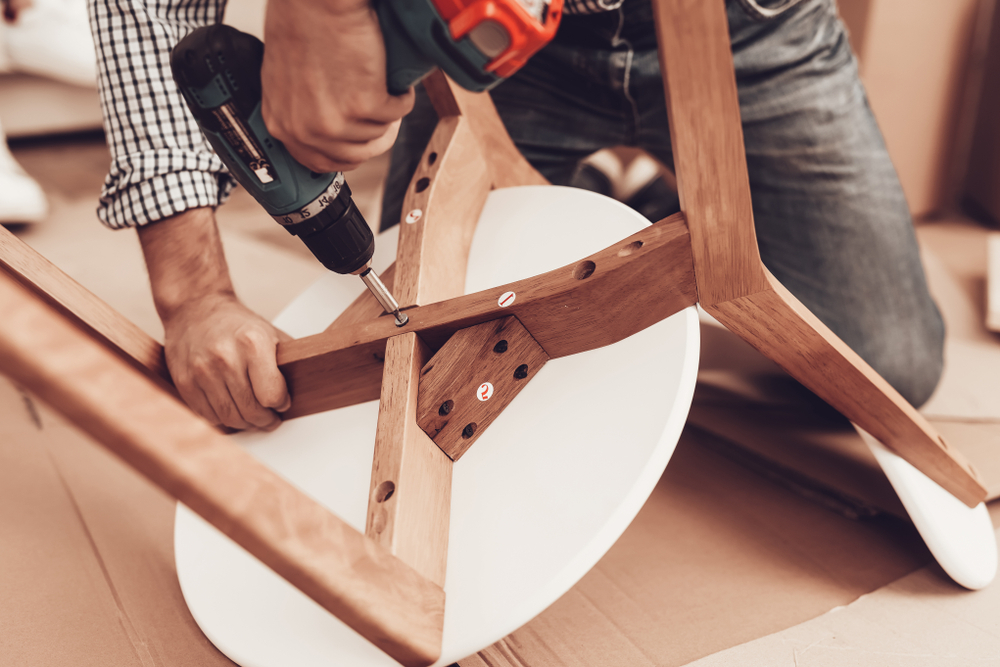 How you approach furniture set-up depends on a few factors. Plenty of people don't have a lot of furniture when they move, as they might have sold it or are moving into their own place for the first time. If that describes your situation, you can wait to get your furniture set up until after you order it and it's arrived.
You might also move into an apartment that's already furnished, in which case, you don't need to worry about assembling your bed or bookcases.
If you've brought your own furniture pieces from your old home to your new place, put the furniture in the right room to start, and assemble the must-use pieces first, like your beds, couch, desk, and kitchen table. Don't waste time and energy on your first night in your place trying to put together cabinets or shelving that you don't need right away.
What else do you have to get done after unpacking? Check out our post-moving checklist!
Get rid of packing materials ASAP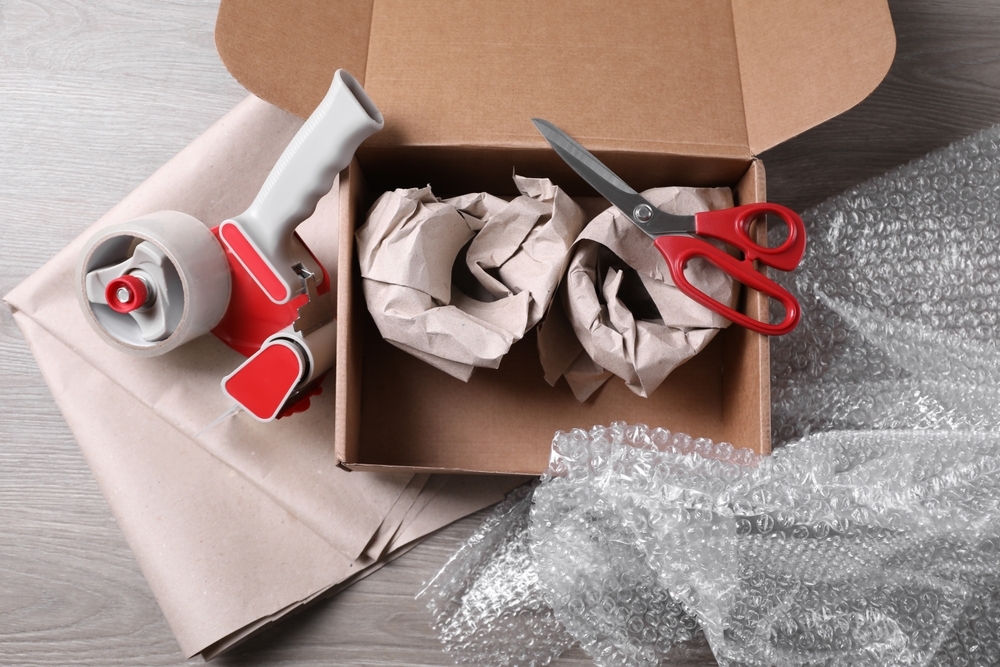 Boxes, boxes, boxes, everywhere: That might be what your home looks like the first few days (or weeks) after you move in. You'll start to feel a lot more comfortable—and at home—if you get those boxes and other packing materials out of sight as soon as you can.
That doesn't mean you need to toss them. If you move around frequently, it can be more cost-effective to hang on to your moving boxes. If your apartment building offers storage spaces, stash the boxes, bubble wrap, and tissue paper in that area, so they're ready to go for your next move. Another option is to tuck them into a storage area in your home, such as a closet you don't expect to use too much.
You can also give away your boxes if you don't plan on moving any time soon. If you've moved into an apartment building, see if you can offer your extra boxes to departing residents. You can also post on your social media or a site like Nextdoor offering your boxes.
Apply the finishing touches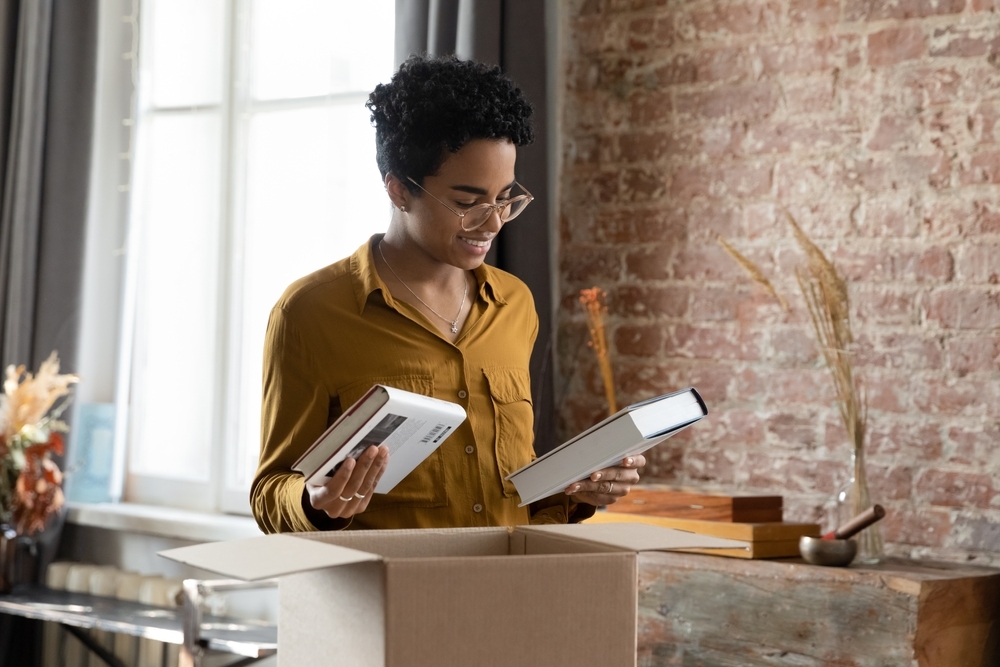 Your boxes are unpacked and out of sight, and your furniture is set up. Now it's time to turn your new house or apartment into your home. Focus on the little things now, like decor items and wall hangings. This can also be a great time to take stock of your new space and declutter. Now that you're in your place, you might realize that you don't need or don't have space for items that seemed like must-haves at your old home.
Tips to making unpacking a breeze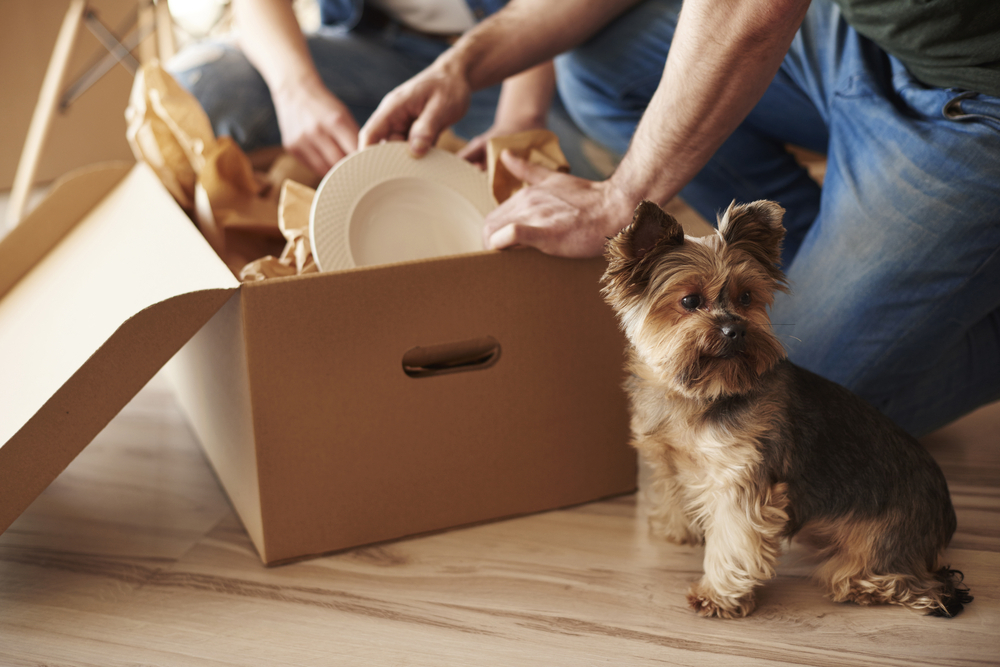 After a long day of moving, the last thing you might want is a long night of unpacking. These organizing tips help simplify the unpacking process:
Label your boxes: When packing up, be sure to label any and all boxes with the room and a short list of items. If you want to get fancy, you can use a color-coded system or stickers to mark where each box should go. Just make sure any professional movers know about your system so the boxes end up in the right place.
Make an inventory: A packing inventory helps you on both sides of a move. It lets you keep track of what you own as you pack it up and lets you verify that your stuff made it to the new place safe and sound. It'll also come in handy if you can't find something and don't know which room or box to look in.
Make a schedule: Rome wasn't built in a day, and your new home doesn't need to be fully unpacked and set up immediately. Make a schedule based on how much stuff you have to unpack and your other obligations. Once the necessities are unpacked, if you can only dedicate a few hours each weekend to unpacking, so be it.
Consider cleaning first: Your new apartment should be spic and span, but it doesn't hurt to inspect it and clean any dusty areas before you start unloading your stuff.
Clean as you go: Remove boxes and materials as you unpack so you don't end up living in a cluttered, disorganized space.
Have less to unpack with Landing
Packing and unpacking when moving can be pretty stressful. If you're looking for a lower-stress move, Landing's flexible lease terms and fully furnished apartments can help. When you live with Landing, you enjoy a space that has everything you need, no heavy lifting or professional moving company required. Learn more about becoming a Landing member today!