The Most Romantic Nashville Restaurants for Your Next Date Night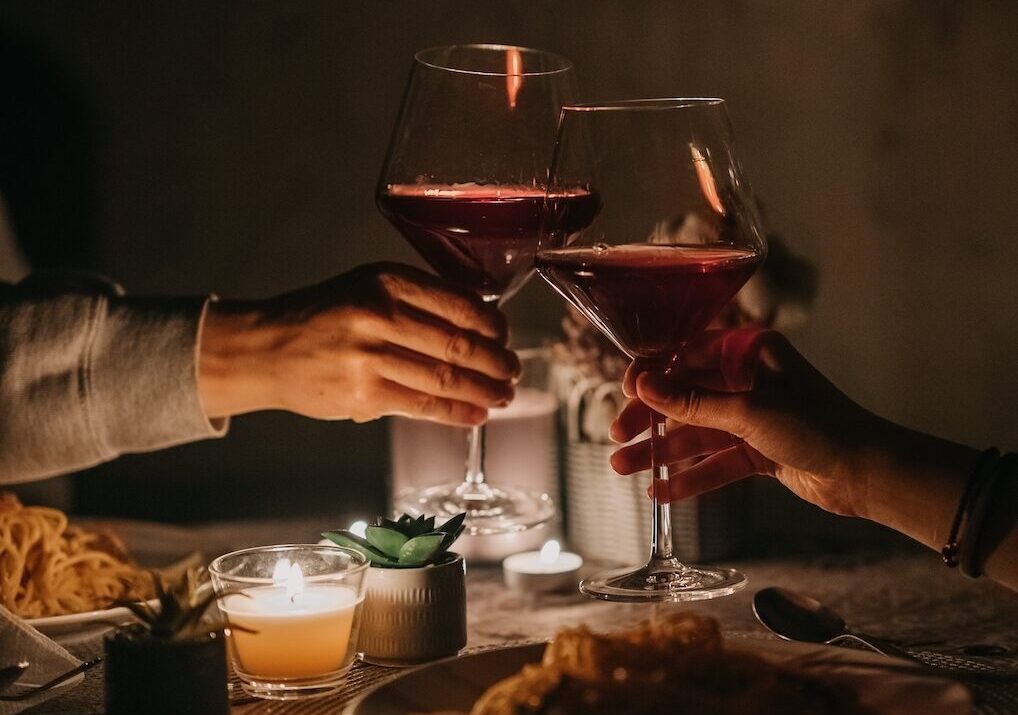 While Nashville may be famous for the neon lights of Broadway and its pulsing country music beat as a soundtrack, Music City is a great place for couples, too. The city's energetic vibe and near-limitless possibility make it chock-full of romantic restaurants, day trips and getaways, and other date-night destinations.
If you're looking for inspiration for your next date night, check out these top romantic Nashville restaurants, all of which are perfect for long-term couples looking for something different for date night, as well as budding romances and first dates:
Feel the magic
Pack a sports coat, because you can't get into House of Cards without one (though ties are optional!). It is worth preparing for the dress code, because this downtown Nashville restaurant promises a magical night out—literally. The idea behind House of Cards is that it's a restaurant where magicians perform, modeled in part after Magic Castle in Los Angeles.
There is no sign outside, so you and your date will enter the restaurant below the Johnny Cash Museum just south of Broadway before you're ushered into a dark, lush, speakeasy-like space. No photos are allowed, so you can stash your phone away and concentrate on your partner!
You'll nuzzle up close to each other while you wine, dine, and watch magic before your eyes. The shows vary but often include card tricks, mentalists, and even a ghost playing the piano (yes, he takes requests). The menu at this restaurant is small and thoughtful, with elevated must-try continental dishes such as rack of lamb, beef tartare, and a vegan surf and turf with portabello mushrooms and green beans.
The same folks who own House of Cards are behind Skull's Rainbow Room, a historic bar and performance venue in Printers Alley downtown. Order crafted cocktails and dishes including carpaccio, foie gras, and prime rib. While Tennessee locals love the food, the real draw is the weekend burlesque shows, which provide a sexy, sultry vibe for the end of your romantic evening. While burlesque only takes place Friday and Saturday nights—and is often standing-room-only—you can dine to live jazz music every night of the week at this Tennessee restaurant.
Looking for a place to listen to some classic Nashville tunes on your next date? Check out our picks for the best bars with live music in Nashville.
International romance
What's more romantic than a French bistro? Once Upon a Time in France will make you feel like you've been transported across the ocean while you keep your feet firmly planted in East Nashville, a popular Nashville neighborhood. The owners of this restaurant immigrated from France and brought its decor—and its recipes for Coq au Vin and Steak Frites—with them. Once Upon a Time in France doesn't take reservations, so the two of you can wait for your table just across the street at The Authentique, an equally intimate bar.
Also feeling some French vibes, but in a lighter, breezier way, is lou Nashville. Tucked away in an old house on the city's east side (just north of East Nashville), this restaurant features a small, seasonal, chef-driven menu, a largely natural wine list, and carefully considered desserts. The design of the space means you and your date will be seated close to each other, making it a perfect restaurant for an evening of meaningful conversation over your delicious cuisine.
Take your eyes off each other—for the view
There are several romantic restaurants in Nashville with gorgeous views of the city skyline and downtown. Perhaps the most stunning is Bourbon Steak, located on the 34th floor of the JW Marriott, close to the SoBro area in downtown Nashville. The high-rise has a vantage point that allows for vistas looking south, north, and west.
As the name suggests, this is a steakhouse. Dishes are delivered by attentive waitstaff who pride themselves on their attention to detail. The restaurant's prices are commensurate with the views, the service, and the quality of the cuisine, so this is the spot to take a date you really want to impress.
Start the evening off with a drink in the bar, which has an open-air balcony looking out on the city, dine amid the romantic atmosphere in the dining room, and end the evening with a concert at the world-famous Ryman Auditorium just down the street.
Budding romance on a budget
Date nights are a fantastic way to bond with your partner, but they don't have to be pricey! You can have a romantic evening in Nashville without breaking the bank. Since 1939, the Elliston Place Soda Shop has been a go-to stop for Music City couples. Located near the Vanderbilt University campus and Centennial Park, this is the kind of restaurant where you can order an old-fashioned house-made milkshake and share it with two straws in one glass while sitting on a stool along their bar. If you want something more substantial, this restaurant also serves burgers, salads, grilled cheese, and lots of housemade pies.
For another budget-friendly restaurant, you can head to the city's south side to cook together over a hot pot burner at Sichuan Hot Pot & Asian Cuisine. The welcoming Chinese restaurant along Nolensville Pike allows you to collaborate on the sauces, broths, and ingredients you want, then cook them together from your own private booth—a process that leads to a leisurely and romantic meal.
A brewery can be a great spot for a low-key first date. Check out our recommendations for the top 5 breweries in Nashville!
Romance is in the open air
Even a picnic can be a celebratory dining experience. Grab meals to-go from the local vendors at the Nashville Famers' Market, which is just north of downtown near the Germantown neighborhood. Opt for choices such as barbecue from B&C, wood-fired pizza from Bella Nashville Pizzeria, or vegan-friendly Caribbean food from Jamaicaway. Then, take your eats across the street to the Bicentennial Capitol Mall State Park and picnic among the redbud trees with the few of the state capitol. Carillion bells ring on the hour, playing Rocky Top, the Tennessee Waltz, and other Tennessee favorites.
The beauty of deciding to stay in Nashville in a furnished Landing apartment with a flexible lease is that you don't have to go all-in and just choose one romantic restaurant in Nashville to dine. When thinking about where to stay as a couple in Nashville, choose a place that allows you to stay as long as you like and explore Music City in-depth with multiple date nights in the most romantic Nashville restaurants. Thinking about moving to Magic City? Browse Landing's furnished apartments in Nashville today!