Your Guide to the Best Camping Near Nashville
The smell of marshmallows and chocolate melting over a graham cracker. The crackle of fire piercing an otherwise quiet night. The twinkle of stars without the interference of light pollution. There is something magical about taking a Tennessee camping trip to disconnect from modern distractions and responsibilities and reconnect with nature.
While most people imagine the Great Smoky Mountains National Park when thinking of camping in Tennessee, a wilderness-intensive, backpacking camping trip isn't always possible—or desirable. Those trips can require long stretches of time, ultra-light gear, and the ability to physically access campsites or clearings for a tent or hammock.
Fortunately, Middle Tennessee offers lots of year-round campgrounds for tent, hammock, and RV campers that are a quick and easy drive from Nashville. Some camping sites have electric hookups for RVs, while other campgrounds are only for tent camping. If you're thinking about moving to Nashville and are looking to spend some weekends camping in a state park or other outdoor destination, here is our list of five of the best places for camping near Nashville, TN, including:
Edgar Evins State Park
Bledsoe Creek State Park
Henry Horton State Park
Anderson Road Campground on Percy Priest Lake
Poole Knobs Campground on Percy Priest Lake
Let's get started!
1. Edgar Evins State Park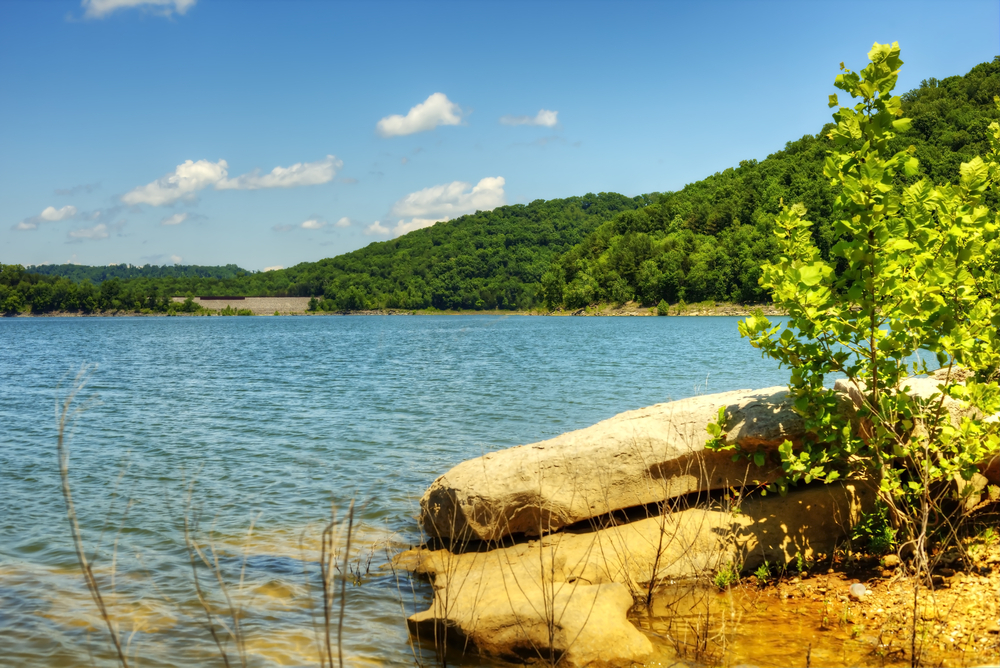 Distance from Nashville: 65 miles east (just off I-40)
Why go? Perhaps the best-known camping option near Nashville, Edgar Evins State Park was built on the shores of Center Hill Lake. It has 60 tent and trailer campsites, which are unusual wooden platforms on the steep slope surrounding the lake. This means you have lovely views of the lake right from your campground—along with boating and paddling access once you go down the hill—and you'll never have to deal with an uncomfortable rock poking up from the ground into your back in the middle of the night. The only downside is that it may take some practice to properly stake a tent with nails on the platform, but that's the fun of camping!
There are an additional nine primitive campsites at this Tennessee state park, which means you have to walk to them instead of driving a car or RV to your campsite. Hiking trails wind through the dense green vegetation in the park, making for the perfect way to explore beyond the campground. On summer nights, keep your eyes peeled for fireflies lighting up the sky—a Tennessee special!
Amenities: At this state park campground, you'll get access to electric and water hookups and a bathhouse for hot showers. Some sites can accommodate motorhomes of up to 40 feet long. There is also a restaurant at the marina, so you can let someone else work in the kitchen if you don't feel like cooking over the campfire. Edgar Evins also offers condo-style cabins along the lakeshore if you prefer not to camp.
Cost: $12 to $30 per night
Don't miss: Walking up the winding staircase of the observation tower to see the lush Tennessee landscape unfold in front of you.
2. Bledsoe Creek State Park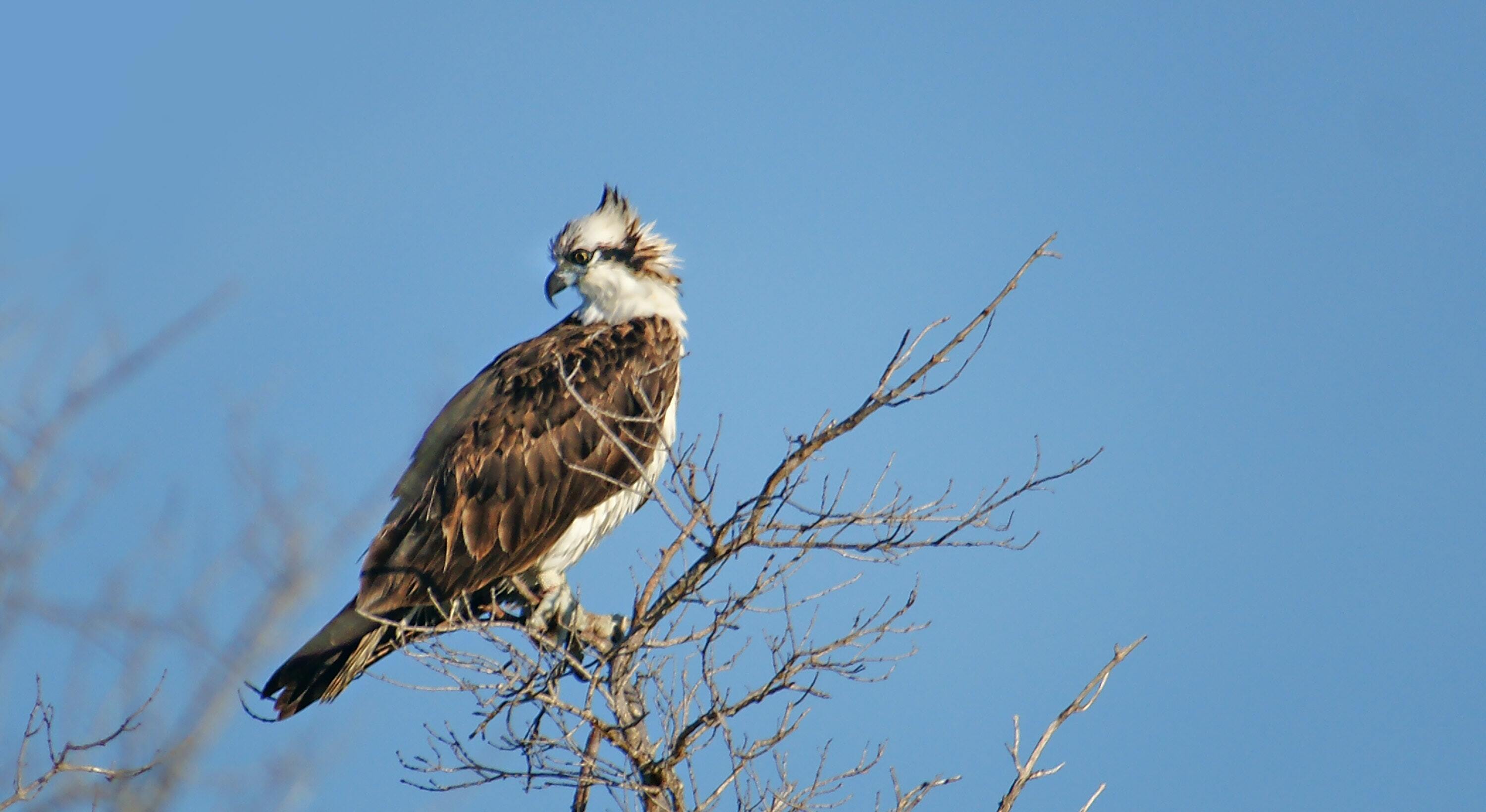 Distance from Nashville: 36 miles northeast
Why go? Once a Native-American hunting ground for the indigenous populations who lived in this area, Bledsoe Creek today is an accessible state park that accommodates many different kinds of travelers and campers. It has 58 campsites, including three that are compliant with the American Disabilities Act.
The park's hiking trails include one paved pathway that is wheelchair-accessible. Some campsites are RV sites. The park is located on Bledsoe Creek, a tributary of Old Hickory Lake, and as a result, offers the opportunity to watch migrating birds right from your campground.
Amenities: Bledsoe Creek State Park features water hookups, some electrical hookups, bathhouses with hot showers, and heating and air conditioning.
Cost: $16 to $37 per night
Don't miss: Renting a kayak or paddleboard for $18 and exploring Bledsoe Creek from the water. (Note: Unlike other campgrounds on this list, swimming is not permitted at this state park.)
Looking for more fun things to do outdoors in Nashville? Check out Landing member Jess Goudreault's picks for the six best outdoor activities in Nashville.
3. Henry Horton State Park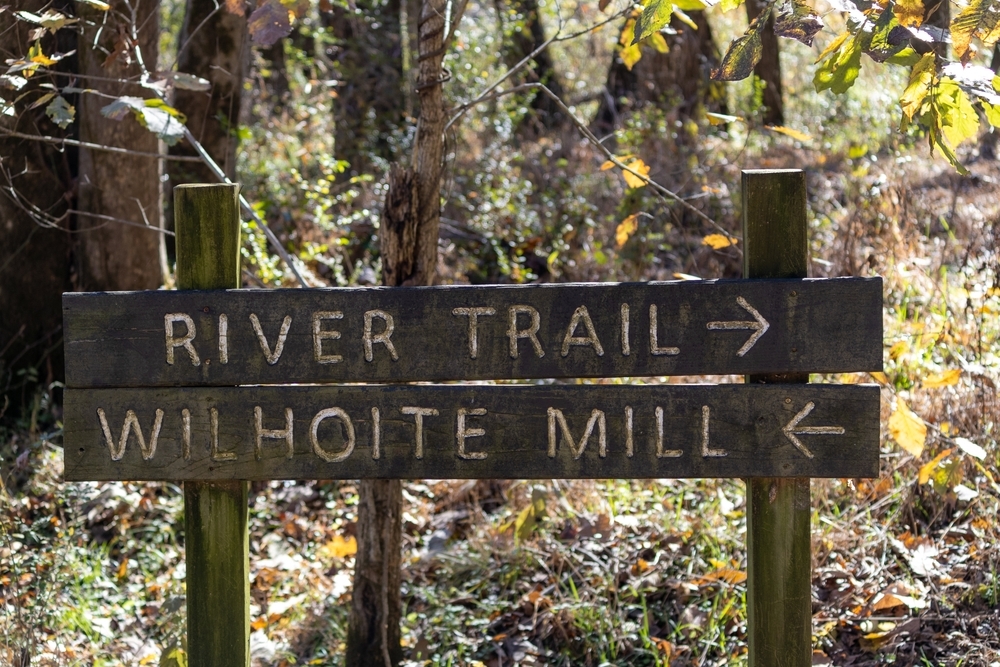 Distance from Nashville: 50 miles south
Why go? This oasis is one of the most diverse ecosystems around, and it is a pleasure to check out the flora and fauna from this popular Nashville getaway. The majority of campsites at Henry Horton State Park are designed for RVs, but there are also 10 tent campsites, three primitive sites (no cars allowed), a lodge, and five rustic yet fully equipped cabins for rent. A hammock campground also gives you the opportunity to sleep under the stars, a camping dream come true. 
Amenities: The RV campground has full hookups (and tent campers are allowed to reserve them if they want the hookup). This state park also has Wi-Fi, a camp store, and a restaurant, plus disc golf, a full golf course, and trap and skeet shooting.
Cost: $9 to $40 per night
Don't miss: Heading out with your friends on the hiking trails that wind along the Duck River. Fishing and birding should be on your to-do list when camping at this state park.
Looking to add some more outdoor adventures to your Nashville bucket list? Check out our blog post, "A Local's Guide to the Best Hiking Near Nashville."
4. Anderson Road Campground on Percy Priest Lake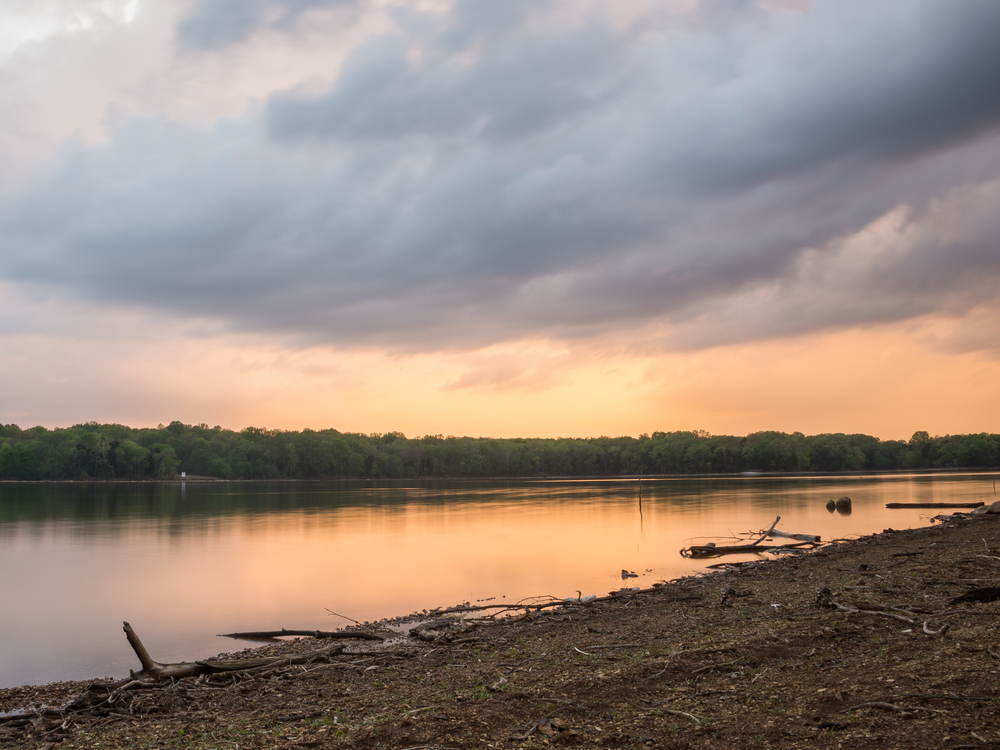 Distance from Nashville: 16 miles east
Why go? Perhaps the easiest and closest place to camp in Nashville, Anderson Road Campground is located on Percy Priest Lake, the 42-mile-long lake just east of the Nashville International Airport. Managed by the Army Corps of Engineers, Anderson Road is a collection of 37 campsites, many of which offer necessary shade in the hot days of summer, and, even better, easy access for swimming and paddling on the lake.
Amenities: Both electric and non-electric sites are available, along with well-maintained barbecue grills and firepits.
Cost: $20 to $40 per night
Don't miss: The campground is close to nearby restaurants and grocery stores (although you cannot hear traffic once you arrive). So, if making food in the firepit is not your thing, it is easy to get food to go and bring it to the picnic table at your campsite.
5. Poole Knobs Campground on Percy Priest Lake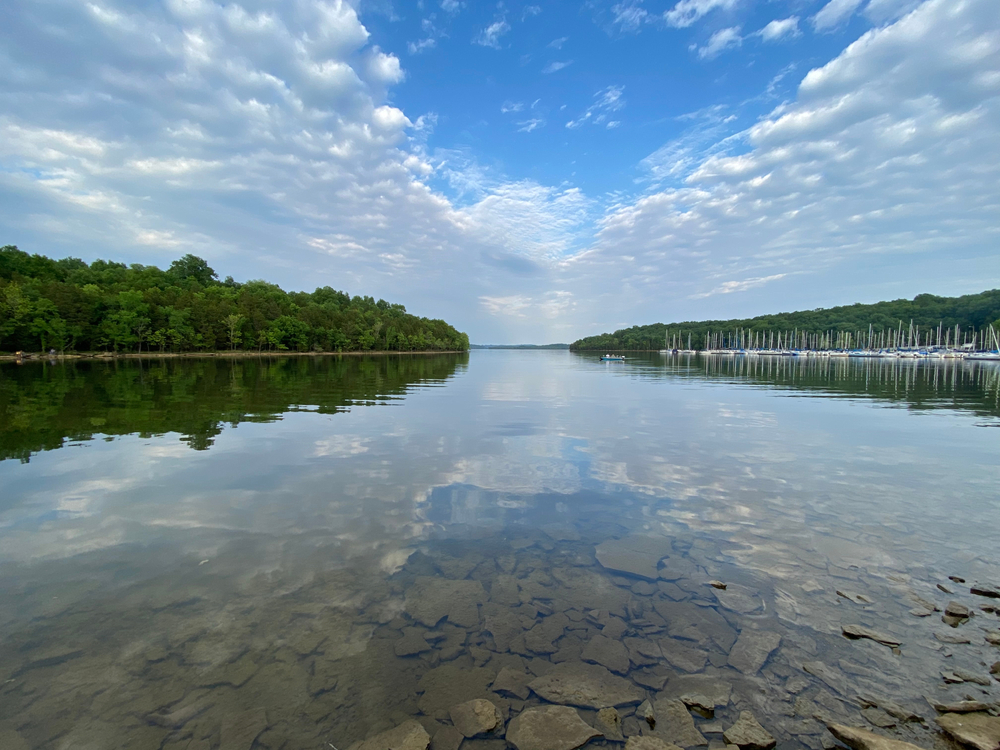 Distance from Nashville: 27 miles southeast (take I-24)
Why go? Poole Knobs is one of the bigger campgrounds on Percy Priest Lake, with 87 campsites, including some that accommodate large groups. Many of the campsites are well-shaded, which is appreciated in hot Tennessee summers. The individual campsites are larger than many at other campgrounds, and most have views of the lake.
Amenities: Poole Knobs includes an on-site bathhouse with hot showers, electric and non-electric campsites, and a boat ramp for getting on to Percy Priest Lake.
Cost: $20 to $50 per night
Don't miss: This is a great place for paddleboarding, canoeing, and kayaking. You and your friends can go for a swim to cool off, and then gather around a campfire to warm back up.
Looking to move to Nashville, TN?
If you're eager to explore downtown Nashville and its surrounding nature just outside city limits, check out Landing's fully furnished apartments, which provide the perfect home base to experience the best of both worlds. Our flexible leases mean you can stay in Nashville for as long as you'd like, exploring country music at the Grand Ole Opry and other urban charms while taking advantage of the great camping opportunities around Middle Tennessee.
Browse our furnished apartments in Nashville, and learn more about becoming a Landing member today!