How to Date as a Digital Nomad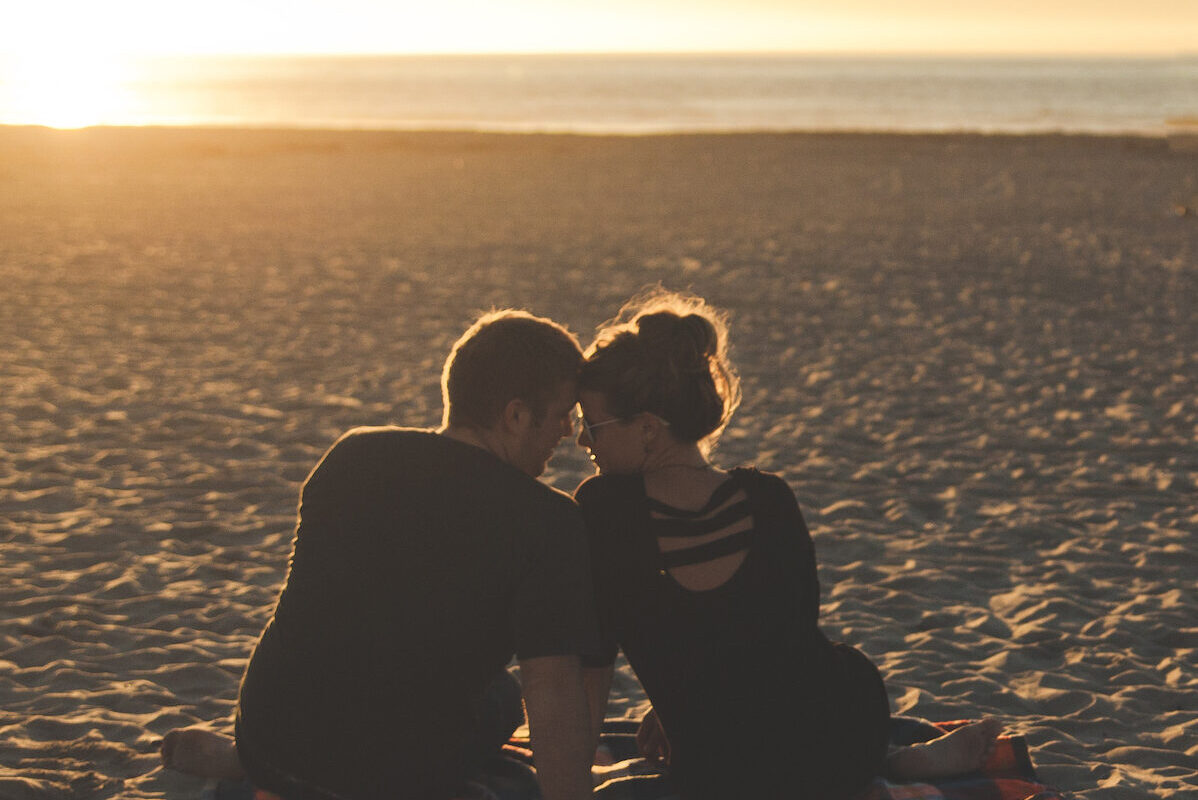 Dating as a digital nomad? You may as well be applying for a visa. That's because the dating etiquette, even with the best dating app on hand, seems to change everywhere you go. Of course, there's one rule that never changes: the law of attraction. If it's there, it's there, and nothing can get rid of those initial butterflies.
Picking up and traveling somewhere new every few weeks or months is challenging enough, so here are some tips and things to consider as you jumpstart your dating life as a digital nomad:
Meeting people IRL
Although dating apps have become an extremely popular way to seek out a special someone, digital nomads don't necessarily need to go digital to find romance. As a whole, digital nomads tend to be a social bunch, and you'll often find digital nomad communities that organize conferences, networking events, dinners, leisure activities, day trips, and happy hours.
If you're not keen on big group events, stick to smaller, more purposeful gatherings such as coworking events, museum tours, or even speed dating. Or, take the initiative to organize a small meetup of your own—you might find someone impressed by your leadership abilities! Nomads also have the perfect excuse to get together as travel buddies, since exploring your new home is a great way to bond (or, if there's no romantic spark, make new friends!).
Many cities you travel to—especially those in digital nomad hotspots—will already have established digital nomad groups on Meetup, Facebook, Slack, Telegram, and WhatsApp. Even if you don't plan on stopping by every event, be sure to join the groups so you won't miss out on invites to any social events or last-minute hangouts.
Don't forget about coworking spaces, which serve as great office spaces for digital nomads. Meeting romantic partners online may be more common now, but office romances are still a thing! Just remember that coworking spaces can be filled with a mix of digital nomads and local residents who are remote workers or run their own businesses. Also, some spaces are more friendly and socially active than others, so be sure to ask for a trial pass before committing to one.
If you'd rather take your chances with locals in your city instead of trying to keep up with the transient digital nomad pool, check out Facebook or Meetup.com for groups and activities that align with your interests. Keep an eye out for posters and fliers in cafes that announce local classes and events, too.
Digital dating for digital nomads: What it's really like
If nomad meetups aren't your style, a new relationship or fling could be just a swipe away. Dating apps can be a useful tool for dating digital nomads, but choose your app wisely and create a profile that portrays your current reality and goals.
For instance, Jules Costa, financial educator and digital nomad, likes to use Hinge, where people "are usually looking for more than just a random hookup."
Although Costa first tried meeting people via dating apps, she's been "really lucky with meeting people IRL recently. I think there's something to be said about being a part of digital communities and having interests in common."
While she is dating locals at the moment, she's realized that some of them have been interested in "joining this crazy journey." And that's a pretty important factor when dating as a digital nomad. Costa has had the experience of falling in love and starting a relationship with someone who wasn't looking to join her in a nomadic lifestyle or even a long-distance relationship. "We tried to make it work, but in the end, we were both unhappy and couldn't see a future together. Now, I'm very intentional about keeping my lifestyle front and center."
Other popular apps include Tinder, Bumble, and OkCupid, though it's important to note that there's a greater chance you're going to meet locals, not other nomads, when using these apps.
If you want to be upfront about your roaming status, mention your digital nomad lifestyle and travel plans in your bio or on your first date. You could always add that you'd be willing to unpack your bags for the right person, if that's the case. In fact, that's exactly what nomadic lawyer Jile D. did when she was traveling through Thailand.
"Because you work remotely, you have the freedom to either stay or go, so that can be a good thing," she said. "If you make a really good connection, if you see a future with that person, you can just stay. For example, when I was traveling through Thailand, that's when I met my ex, and because I work remotely, I was able to stay there a year and a half until we broke up."
You may start to feel a bit limited when using these popular dating apps, because they were created for people who aren't living their life on the road. But the good news is that the growth of the digital nomad movement has spurred the creation of dating apps and platforms specifically for travelers. The major players at the moment for travel enthusiasts include Nomad Soulmates, Fairytrail, Miss Travel, and Tour Bar. Check them out to see which one is more your style, as each one has a different approach to connecting with other people.
What to keep in mind as a dating digital nomad
Most digital nomads travel light—maybe a 50-pound backpack or a carry-on suitcase and small backpack—with no room for a couple of pairs of heels or a nice suit. That's okay! This bare-minimum lifestyle is a distinct characteristic and unique advantage of dating as a digital nomad: You show up just as you are. It's harder to hide behind flashy accessories, and you're already out of your comfort zone. That's a big deal. And if you're dating another digital nomad, both of you might get to really know each other faster than if you had been living and exploring a casual or serious relationship in your hometown.
All this being said, you can never plan for love. The heart wants what it wants (as Emily Dickinson once wrote and Selena Gomez later sang). You might be ready to move on from a city after several months or maybe a whole year, and at that very moment, you meet someone local, and you're smitten.
Well, that's when things get interesting. As a digital nomad, you are supposed to be flexible—that's part of the pledge you take when you hit that open road. You are dedicated to endless movement and going with the flow, until you just don't want to anymore, for whatever reason.
To live the lifestyle of a digital nomad, you need to be the kind of person who is open to new experiences. You can't survive slipping yourself into an entirely foreign environment every few weeks or months unless you have a genuine desire and curiosity to constantly be immersed in what is completely unknown to you. It's this kind of personality that usually translates to being more open to meeting new people—and that bodes well for your dating adventures.
Living with Landing as a digital nomad
Dating as a digital nomad can be complicated, so you'll want to look for housing that is as flexible as your romantic adventures. Landing offers digital nomads fully furnished apartments in over 375 cities throughout the U.S., all with flexible lease terms that let you stay in town for as long as you'd like. Finding no luck in the dating department? Stay for a month and move on to another city. Or, if you meet your soulmate, stick in town—your lease terms are entirely up to you. Browse our Landing apartments today!