What Do You Need to Rent a U-Haul?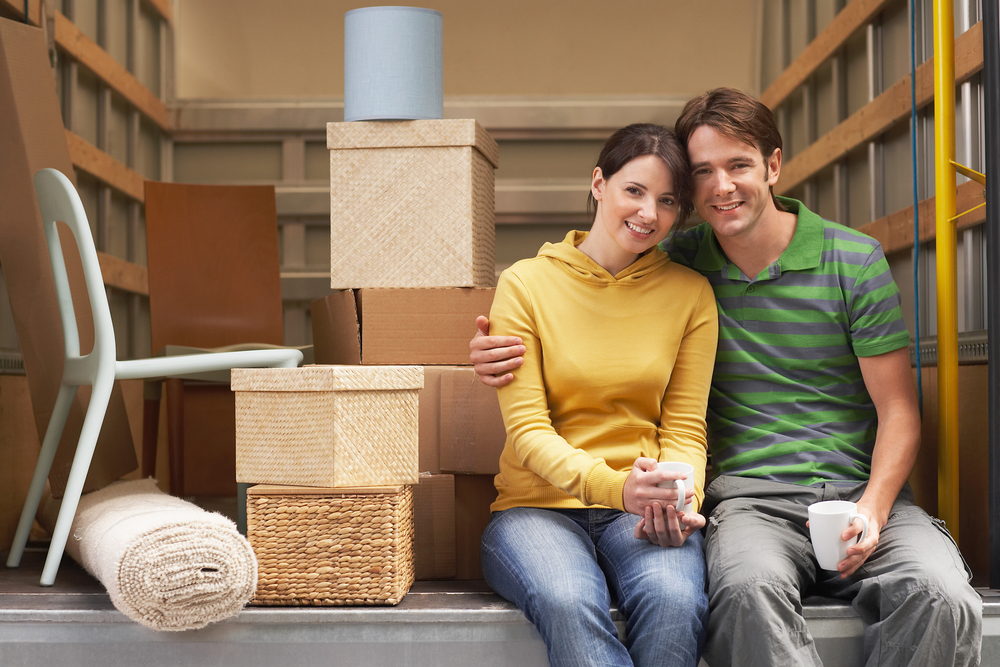 So, you've got a move coming up and you're wondering how to get all your stuff from point A to point B. You have a few options, from a do-it-yourself DIY move with your own pickup truck or van to hiring a full-service moving company to pack up and haul everything to your new place. The in-between option is to head over to your nearest U-Haul or moving truck rental company and lease one of its vehicles
The option that's right for you depends on how much stuff you have to move, how far you're moving, and what your budget is. Here's what you need to know and do before renting a truck for your move:
Do you need to rent a U-Haul?
Not every move requires a rental truck. If you don't have a lot of large items, such as furniture, you can probably skip the truck rental. A trailer or cargo van, which you tow behind your car, is sufficient for smaller moves. For instance, if you move from one furnished apartment to another, you can most likely skip the hassle of renting a truck or van entirely and move your belongings in your car.
What do you need to rent a Uhaul?
U-Haul rental requirements are looser than rental car requirements. You need to have a valid driver's license and be at least 18 years old to rent a U-Haul, Budget Truck, or Penske truck. When renting, you need to show your driver's license along with another form of ID, such as a utility bill or your passport.
You usually don't need to have your own car insurance to rent a U-Haul. For peace of mind, though, it's a good idea to purchase insurance protection. U-Haul offers insurance protection such as Safemove and Safemove Plus, which include damage waivers, medical coverage, and cargo protection. If you're using a credit card to pay for your rental, check to see whether it offers rental truck or car insurance as a perk.
Speaking of credit cards, you don't have to use one to pay for your U-Haul reservation. You can book the rental in person and pay in cash. Often, you'll need to put down the estimated cost of the rent upfront if you use cash to pay. If you pay with a credit or debit card, the rental truck company will put a hold on your card for the estimated cost. Once you return the U-Haul, you'll be charged the final amount.
Depending on how far you're moving, you might want to trade off driving responsibilities with others. U-Haul rates cover one driver, but you have the option of adding more. The number of additional drivers you can add, and the fee to do so, varies based on the rental truck company. Any additional drivers must have a valid license and meet the age requirements.
What size U-Haul do you need?
The size of your moving truck or utility trailer you need depends on how much stuff you have to haul. U-Haul truck sizes are based on the number of bedrooms in a home. The truck sizes range from 10 feet to 26 feet. Other moving truck companies, such as Penske, have slightly different truck sizes, ranging from 12 feet to 26 feet.
Follow this guide to pick the truck size based on the number of rooms in your home:
Studio or one-bedroom apartment: 10- or 12-foot truck
One- or two-bedroom home or apartment: 15- to 17-foot truck
Two- or three-bedroom home: 20- to 22-foot truck
Three or more bedrooms: 26-foot truck
Another option is to pay attention to cubic feet when deciding how much cargo and storage space you need. A standard rule is to allow 300 cubic feet of storage space for each room in your home. However, if you're a minimalist or are moving to a furnished apartment, you can get by with less.
When choosing the right size, it's better to go too big rather than too small. If you live in a small space, a trailer might be sufficient for your move. If you've got a lot of stuff, you can also rent a trailer along with a moving truck to give you even more cargo room.
How much does it cost to rent a U-Haul truck?
Moving truck costs vary based on the truck or trailer size, the move distance, and how long you need to rent the truck. With U-Haul, you can choose between a one-way rental and an in-town rental, for local moves. If you're moving long-distance, such as from one state to another or even cross-country, you need a one-way move. You'll pick up the truck or trailer in one location and return it in the area you move to. With an in-town move, you pick up and return the truck to the same location.
To move one-way, you pay a flat rate. The fee is based on how long you need to keep the truck, the truck size, and the distance you travel. While the rate for a one-move includes a certain number of miles, you can be charged an extra mileage fee if you go over the limit. You also need to pay an extra fee if you keep the truck for longer than estimated.
In-town moves charge you based on mileage. You also pay a fee based on the truck or trailer size. The mileage rate varies based on the pickup location, so you might pay more to rent in town in a major city than in a rural or suburban area.
When you rent the truck or trailer also affects your rental cost. Weekends are busy times for moving truck rental companies, so they typically charge more to rent on a Friday or Saturday. Your rental fee will be lower if you can move on a Sunday through Thursday.
U-Haul and other companies also offer add-ons designed to make your move easier. For an additional fee, you can rent a tow dolly, ramp, and furniture blankets. Many moving truck rental companies will also sell you boxes and packaging gear, such as tape and bubble wrap.
Whether you buy insurance also affects the cost of your U-Haul rental. While insurance adds to the cost of the U-Haul, it's better to be safe and purchase it than risk having to pay out of pocket for any damage to the truck.
Gas mileage isn't typically included when you rent a U-Haul. To avoid a surcharge when you return the truck, bring it back to the rental company with a full tank of gas.
Want to learn more about how to move without breaking the bank? Check out our blog post, "How Much Does Moving Cost?"
How to drive a U-Haul
Your driver's license needs to be up-to-date before you rent a U-Haul or other moving truck, but you typically don't need to have a special driver's license to rent one, unless you choose the largest size truck. Still, driving a moving truck is a different experience than driving standard cars, mini-vans or pick-up trucks. Your blind spots will be larger and you won't have a rearview mirror.
To be safe, drive more slowly than you usually do. Leave plenty of space between the moving truck and other vehicles on the road. Before you start the trip, take time to adjust the side mirrors. They'll be your primary way of seeing what's behind and to the side of you while you drive, so it's vital that they be at the right angle.
Take a few minutes before you start driving to get familiar with the truck's controls and any lights on the dashboard. Know how to turn on and adjust your lights and windshield wipers before you start driving. Also, learn how to turn the heater or air conditioning on and off before you set out on your move.
If you're towing something behind the truck, your turns will be a lot wider than you're used to. Allow plenty of room when turning, and always check your blind spots. You'll also need a bigger parking space, especially if you're towing a trailer behind your car or truck.
Tips for packing a U-Haul
If you're good at playing Tetris, those skills will come in handy while you pack your U-Haul. Load the largest and heaviest items first, such as a king-size mattress and bedframe, a couch, and large appliances. Arrange furniture such as mattresses and headboards vertically against the walls of the truck, rather than laying them flat on the floor.
After loading the big items, finish packing the truck with lightweight or small items. Use boxes as much as you can, and label the boxes with the contents and their destination in your new home, such as kitchen, bedroom, or living room.
As you load up the U-Haul, pay attention to weight distribution. Evenly load items so that you don't have all your large furniture weighing down one side of the storage area. An evenly loaded U-Haul will be easier to drive and maneuver.
Pay attention to the max load or towing capacity of the truck or trailer and don't overload it. If you have too much stuff, you might need to leave some in a storage unit or rent a U-Box container to move the rest.
Simplify the moving process with Landing
Moving can be stressful, but it doesn't have to be. Landing offers fully furnished apartments that take some of the hassles of out of moving to a new home or apartment. When you live with Landing, you have less stuff to haul around, which means your move costs less and takes less time.
Interested in living with Landing but want some help covering the costs of renting a UHaul? For a limited time, we are offering up to $2,500 to help you start living with Landing. All you have to do is tell us about your expected moving costs, book a flexible stay with us, and provide receipts from your move, and a credit will be applied to your account over the next 12 months. 
Click here to save money on your UHaul and other moving expenses.