How Much Do Movers Cost?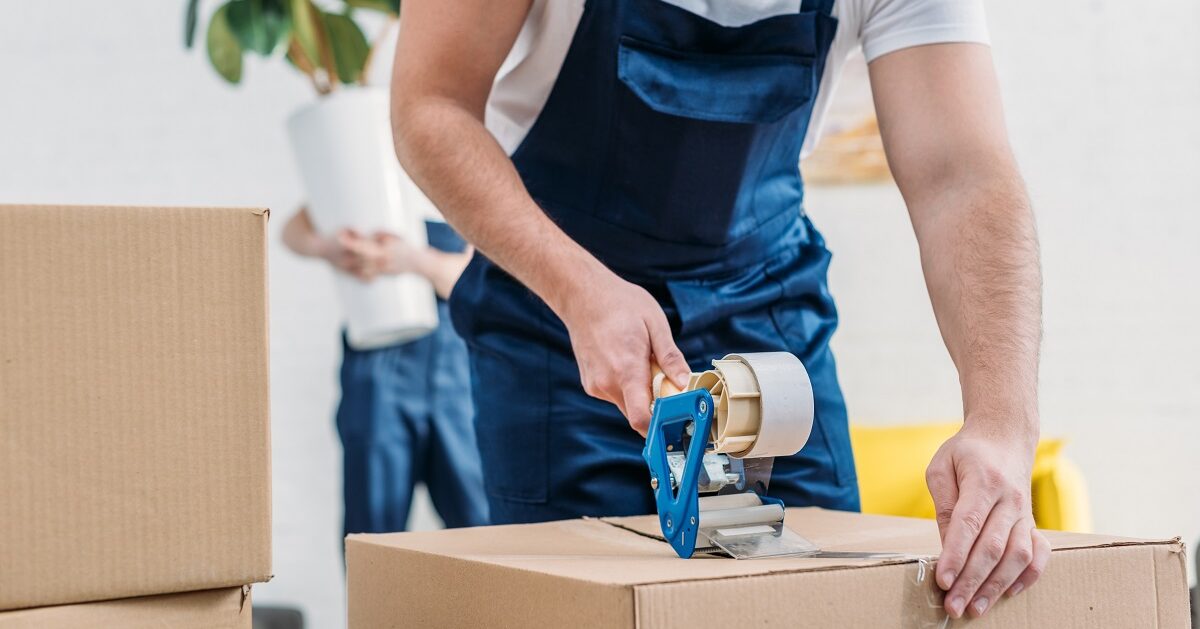 Few aspects of moving houses or apartments are as grueling and unenjoyable as the actual lifting and hauling that happens on the day of your move. That's why many people choose to hire professional movers to handle the transportation of all their furniture, boxes, and belongings from one place to another.
There are a lot of things to consider when hiring a moving crew, one of which is your budget. But how much do movers cost? Like a lot of things about moving, there are a lot of variables that can affect the bottom line of your moving bill. Factors like whether you're moving across town or across the country, how many movers are needed to do the job, and even your geographic location can play a part.
Moving is a process that's fraught with many logistical, emotional, and financial hurdles. Knowing how much you can expect on a moving crew can help save you time, worry, and money, so let's crunch the numbers and explore:
What is the average cost of movers?
What's behind the cost of movers?
Average cost of moving by yourself
Should you hire movers?
Let's get started!
What is the average cost of movers?
The factor that will most affect the cost of hiring movers is distance. Generally, for moving companies, all moves fit into one of two categories:
Local moves, less than 100 miles
Long-distance moves, greater than 100 miles
However, what you end up paying for your movers cost can vary considerably from city to city—and from moving company to moving company. That said, knowing the average costs and hourly rates can help you make the right decision when it comes to choosing a company for the job. Here are some cost factors to consider:
Average costs for local moves
If you're moving within 100 miles—across town or to a nearby city—you're unlikely to spend less than $800 for a team of movers—and that's on the lowest end of the spectrum. In some parts of the country, the cost can go as high as $2,000 or more.
The wide range of movers costs can make estimating the average cost of your move about as difficult as the move itself. That said, there are some factors to consider that can help give you a better idea of how much your move should cost.
What size crew do you need?
Typically, moving companies charge an hourly rate. When it comes to local moves, the average hourly rate charged by moving companies is between $25 and $50 per hour, per mover, according to Forbes. Determining how many movers it will take to accomplish your move is a good way of estimating the final price tag
But how do moving companies know how many team members to assign to your project? In many cases, this will depend on the specific moving company. But in general, the number of movers your move will require is directly linked to the square footage of your home.
How big is your current home?
Many moving companies tabulate their quotes based on the number of bedrooms in the house you're moving from. This information helps movers estimate how many boxes and pieces of furniture will need to be transported and how many movers will be needed for the job. It's also helpful in determining how long the move should take.
That means, depending on the rooms in your home, you can expect to spend the following:
Studio and one-bedroom: For one or fewer bedrooms, the average cost of hiring movers for local moves is between $400 and $480.
Two bedrooms: A two-bedroom local move can cost between $600 and more than $1,000, depending on the number of movers and how many hours it takes.
Three bedrooms: Moving locally from a three-bedroom home? You can expect to pay at least $800—and that's a low estimate, assuming it takes four movers eight hours at the low quote of $25 per mover per hour. On the high end, costs can go as high as $1,600 or more.
Four or more bedrooms: At the same rates, you should expect to spend between $2,000 and $3,000 to move four or more bedrooms locally.
Average cost for long-distance moves
If you're moving further than 100 miles from your current home, your move is classified as long-distance. Long-distance and out-of-state moves are much more expensive than local moves for the obvious reasons that they require more logistical planning, more time, and frequently more movers and equipment.
Again, the size of your current home also plays a part here. But when it comes to estimating the cost of your long-distance move, it's also crucial to think in terms of one another big factor: miles.
Fewer than 1,000 miles: If your long-distance move is fewer than 1,000 miles, you should expect to spend anywhere from $850 to $5,000, or more depending on the square footage of your current home and the number of your belongings.
1,000 to 2,500 miles: For moves of this mileage, the lowest estimates sit at around $1,400—a cost that can go as high as over $8,000 in some markets.
Greater than 2,500 miles: If you're planning a cross-country move from Los Angeles to Boston, it can cost anywhere from just under $2,000 to nearly $10,000.
What's behind the cost of movers?
There are several factors that contribute to the price moving companies charge for their services. Like any service, a big part of that is labor. When moving companies quote you a price, they're considering how much it costs them per hour to employ movers.
In general, other factors include things like how much stuff there is to move, how long the move will take, and whether the move is local or long-distance. But other factors can raise the price of your move, too, including:
Packing services: Some people choose to make moving even easier by off-loading not only the moving but the packing of their belongings. In fact, a lot of moving companies provide this service—for an extra charge, of course. Having movers handle packing your household items for you can be a major time-saver if you need to move quickly or don't have the time for packing yourself.
Automobile moving and shipping: For some long-distance moves, you might need to have your family car shipped as well. According to Forbes, this can cost around $1,000.
Specialty moving: Delicate items like pianos, large pieces of furniture, and swingsets require extra special care when they're being moved, which can mean you need to enlist the services of professionals who are equipped to deal with them—and pay extra.
When you're researching movers, you'll be able to provide a lot of this information on their website ahead of time so they can provide you with a free estimate of how much their services may cost. You may wind up paying more or less than their initial estimate depending on how the day goes, but it's nice to have an hourly rate in mind ahead of time so you can plan appropriately.
Plus, don't forget you'll need to tip your movers for a job well done! Check out our blog post on tipping movers to learn more about what's expected.
Average cost of a DIY move
Hiring professional movers can get pretty expensive, but even if you choose to do it yourself, you'll likely find you won't get away with shelling out a little bit of cash. Chances are you'll need to rent a moving truck or other vehicle to get the job done. But how much does that cost?
Like the cost of hiring movers, the cost of renting a moving truck is going to change depending on where you live, where you're going, and how long you'll need the truck. The average costs look like this:
One to two bedrooms: Depending on how far you're moving, expect to spend as low as $130 for local moves and as high as $1,600 or more for long-distance moves.
Three bedrooms: If you're moving three bedrooms locally, you could rent a moving truck for as little as $140. Long-distance can cost up to almost $1,800.
Four or more bedrooms: Depending on how many belongings you have and the kind of truck you rent, expect to spend between $190 and $2,000 or more.
Keep in mind you'll likely be responsible for putting gas into the truck as well as any tolls or other travel fees you might incur.
Movers also have experience with efficiently packing and loading up their trucks, so you may have to shift some of your belongings around to make everything fit before heading to your new location. Crews may also bring their own packing materials, such as bubble wrap or blankets, to keep your specialty items safe while in their truck.
Should you hire movers?
Hiring professional movers can take a lot of the stress and hassle out of your moving experience. When you don't have to spend the day (or more) lifting boxes and hoisting heavy furniture, you can focus on preparing and enjoying your new home. The faster you can get your belongings inside your new home, the sooner you can unpack!
A lot of movers are skilled enough to pack fragile and delicate items in moving boxes. Aside from packing, they also disassemble and assemble furniture, analyze possible risks involved with transporting your belongings, and recommend the best course of action. For example, movers will be far more experienced with hauling larger items up many flights of stairs.
That said, movers can come with some pretty hefty price tags, which may be difficult to account for. When deciding about whether to undergo a self-move, think about:
How much stuff you need moved: If you're a single person or you don't have a lot of furniture and other belongings, renting a moving truck and bribing a few friends with pizza might be the better option. But if you have a lot of furniture, you might need a crew.
Your personal preference: Sometimes, the decision comes down to your personal preference. If you want to save time and energy and don't mind shelling out a few extra dollars, hire a mover. If you'd rather save your pennies, think about doing it yourself.
Landing: When you need a place to land
Moving apartments can be a time-consuming and difficult process. After all, there's a reason it ranks high on the list after list of life's most stressful situations. Hiring professional movers can alleviate some of that stress—and a lot of the grunt work—so that your move is more enjoyable.
Landing believes that relocating doesn't have to be the headache it's always been. That's why we're committed to providing you with a streamlined rental process that takes the hassle out of your next move.
Landing apartments come fully furnished, which means you don't have to spend excessive amounts of time and money moving all of your belongings into your new home. We take care of the furnishings so that all you need to pack are your clothes and any extras that will make your new apartment feel more like home. It's that easy!
Take advantage of whatever adventure comes your way with Landing and browse our available apartments today.
Interested in living with Landing but want some help covering the costs of movers? For a limited time, we are offering up to $2,500 to help you start living with Landing. All you have to do is tell us about your expected moving costs, book a flexible stay with us, and provide receipts from your move, and a credit will be applied to your account over the next 12 months.
Click here to save money on your movers and other moving expenses.