What Are Utilities?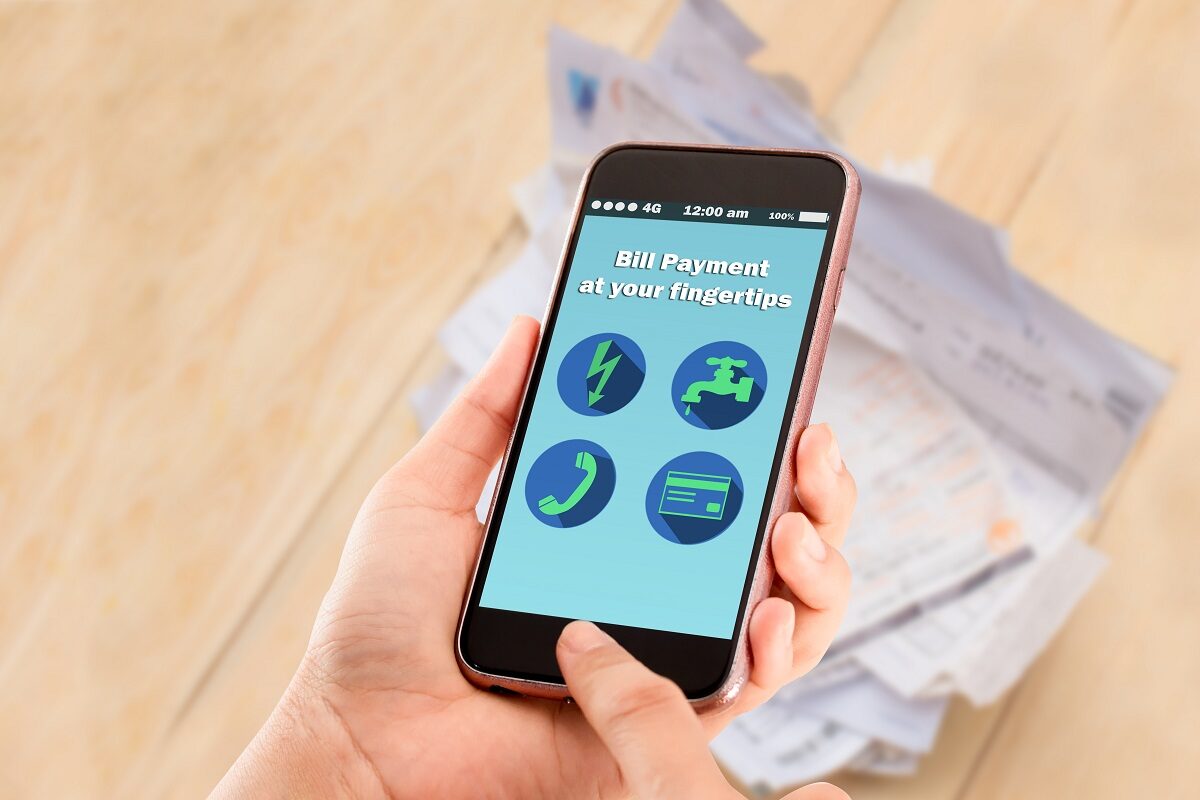 Whether you're renting your own apartment for the first time or are crunching the numbers for your next big move, wrapping your head around how utilities work is a great way to get the most out of your housing budget.
But what are utilities? Utilities are the services that keep your property running smoothly and feeling comfortable, such as electricity, gas, water, waste disposal, and internet or cable.
This guide will itemize the nuts-and-bolts services you should expect to cover as a tenant, their average costs, and how you can keep your utility bills happily within your price range.
Most common utilities
More often than not, tenants, rather than landlords, pay the lion's share of the utility expenses their apartment incurs. While apartment utilities like the internet are priced at a flat rate, others can have fluctuating costs depending on their usage.
On the whole, your monthly utility bills may be affected by:
The region where you live
Your neighborhood
Number of household members
Frequency of use
Size of your apartment
Age of your apartment
Do some rentals offer utilities?
Unless you're seeking out a listing that declares "utilities included," you should expect to foot the bill for most of your utilities when you rent an apartment. However, some apartment utilities, like garbage and recycling, may already be included in the price of your monthly rent payment. Be sure to check with your landlord first so you completely understand which expenses you will and won't be responsible for at your property.
As for the rest, let's take a closer look at each of the common apartment utilities for renters and how to account for them in your budget:
1. Electricity and gas
You'll get your electricity and gas from an energy utility company, which will ensure everything from your flamingo lamp to your air conditioner is running up the standards of modern living. An energy provider, on the other hand, provides you with customer service as well as electricity plans, rates, and bills.
Two main fees comprise the cost of customers' monthly electricity bill: the provider fee, and a fee reflecting the amount of the utility used. In 2019, the national average for energy bills was $115.59 per month, but this cost can vary widely depending on a few critical contingencies:
Household members: Unless you live with a sworn mountain man Thoreau-type, more household members generally mean more energy usage and higher expenses. Expect to pay more on your utility bills the more people you live with, both for electric and natural gas.
Weather: Wherever you live in the country, the weather will undoubtedly have an effect on your energy bills from season to season. Temperatures below 40 degrees Fahrenheit and above 100 degrees Fahrenheit will tax your electricity bill the most—not only because it takes more power to keep your environment temperate, but because gas and electricity are in higher demand. (We'll cover how to save on utility bills during peak energy months below.)
Appliances: If you're big on household gadgets, expect to pay more on your monthly electric bill. Some household appliances leech electricity even when they're not in use, like cable boxes, gaming consoles, and even laptops, which devour more energy than desktops.
Location: Some states in the U.S. are simply more affordable to live in than others, and this goes for energy bills as well. Count yourself lucky if you're in Missouri, which has the lowest average energy bills in the country, whereas Hawaii homes are consistently the most expensive in the U.S. to power.
Your energy company measures customers' monthly gas and energy usage using a meter, which they are responsible for assessing at each billing cycle. At times, your electric bill may reflect a lag between when your provider reads your meter and the amount of electricity and gas your household used in a given billing cycle, so if you notice any marked upticks in costs, be sure to drop a line to your provider to ensure you're being charged correctly for your usage.
2. Water
Another major utility bill is your water bill. While the majority of water in the United States is used for customers' outdoor treatments like sprinkler systems, most apartment renters won't need to worry about outdoor expenditures when calculating their monthly expenses.
From most to least gallons used, renters primarily use water in the following ways:
Toilets
Washing machines
Showers and bathtubs
Faucets
Drinking water
Other
Another potential drain on your water consumption is unintentional plumbing leaks—one of the biggest offenders in ratcheting up Americans' water bills. If you notice one, be sure to notify your landlord quickly so you don't have to pay any unnecessary costs.
3. Garbage and recycling
Waste management is one of the more location-dependent utility costs. Compared to gas, electric, and water bills, expect garbage and recycling to be the most fiscally manageable of your utility payments, averaging well under $100 across the country.
In major cities, where waste removal is often managed by the building, landlords usually include your garbage and recycling bill in your monthly rent.
If you do not live in a major city, you'll have some more latitude when it comes to selecting your waste management service. Most garbage and recycling companies in smaller townships require you to purchase a multi-gallon garbage can or dumpster for your waste, with tiered rates based on the weight (in pounds) of garbage your household produces.
Lastly, every garbage disposal and recycling service has stipulations around what types of items you are permitted to dispose of. These limitations are typically related to:
Size
Weight
Materials
Wiring/electronic features
If you're moving out of your property and are looking to dispense with junk—or the questionably hygienic sofa you bought on Craigslist when you moved in—you probably won't be able to simply park it on the street and wash your hands of it. You may need to pay for a separate disposal service or ferry an unwanted item over to a landfill yourself.
When in doubt, drop a line to your disposal service and ask about their requirements to avoid being fined by your provider, your city, or both.
4. Internet and cable
The last major utility bill you'll cover is your cable and internet bill. Most communications services offer the two in a package deal, whether or not you use a TV in your household.
On average, households in the U.S. a pay $61.07 monthly rate for internet—one of the highest rates in the globe. Your communications bill is contingent on these factors:
Connection speed
Type of connection
Location
You may find that the apartment community you move into is already hooked up to a particular communications service. In this case, the most control you have over your monthly bill is to assess how many devices are in your household, and the kinds of things you do online.
Streaming video and gaming, for instance, will be the most taxing on your connection, so if you have several devices competing to stream their favorite Hulu series, you should aim for an enhanced communications package.
Tips for saving on utilities
There are several hacks for reducing your monthly utility bills, from smaller lifestyle changes to slightly more ambitious home improvement projects (if you're willing to put in some elbow grease).
Below are our top tips for how to save on utility costs when you rent an apartment:
1. Reinforce your windows
Depending on the age of your rental, you may find that your windows and doors are draftier than they need to be. Particularly if you live in a four-season region, taking a weekend to reinforce windows with insulation can significantly lower your heating costs when the cold months hit. You can:
Plug any air leaks around window frames with a caulking gun
Use plastic sheets to cover your windows to trap heat inside
Pick up some draft door stoppers to keep hot air from escaping your apartment
All of these measures can markedly improve your apartment's containment of heat and energy, which means less work for your heater, and less spending on utility bills for you as a tenant.
2. Use a fan
Come summertime heat waves, letting your AC run indefinitely can provide immediate relief, but it's not the most efficient way to stay cool. Using a fan can drastically reduce the humidity of your apartment, which means you won't have to crank up your air conditioning as high.
Another pro tip: You can also use your fan in the wintertime to lower your thermostat's workload: make sure the blades run clockwise, causing the colder air to rise while heat descends from your ceiling. In the summertime, ensure it spins counterclockwise.
3. Buy energy-efficient gadgets
There's a whole market of products devoted to conserving electricity and water while performing the tasks you need to get through the day. While you probably won't be tricking out your apartment rental with a new fridge, if you are in the market for a smaller appliance, such as an air purifier, look for those which are Energy Star certified.
When it comes to smaller gadgets, try using a smart power strip to provide electricity for all your devices. For instance, if you have a gaming console, make sure all your gaming accessories are all plugged into the same energy-efficient strip.
Discover your next apartment for rent with Landing
Crunching the numbers on your utilities isn't the most exciting aspect of moving house, but with the right apartment, it doesn't have to be a chore. Landing offers members flexible-lease apartments throughout our network across the U.S., which means you won't be trapped renting an apartment you don't love (or with hidden utility costs) for longer than you want to be. Plus, members who rent from us don't have to handle setting up their utilities—we do it all for you, from internet and Wi-Fi to any other utilities. Plus, for most stays, your utilities costs are baked right into your monthly Landing payment, so you won't have to juggle remembering to pay all your different bills from each utility provider.
From silky bedding to smart TVs, all of our apartments are polished with personal finishing touches to fit your lifestyle, no matter what city you have your eye on next. For a closer look at our listings, visit Landing and find your next dream apartment.