The 20 Best Live Music Venues to Visit in Austin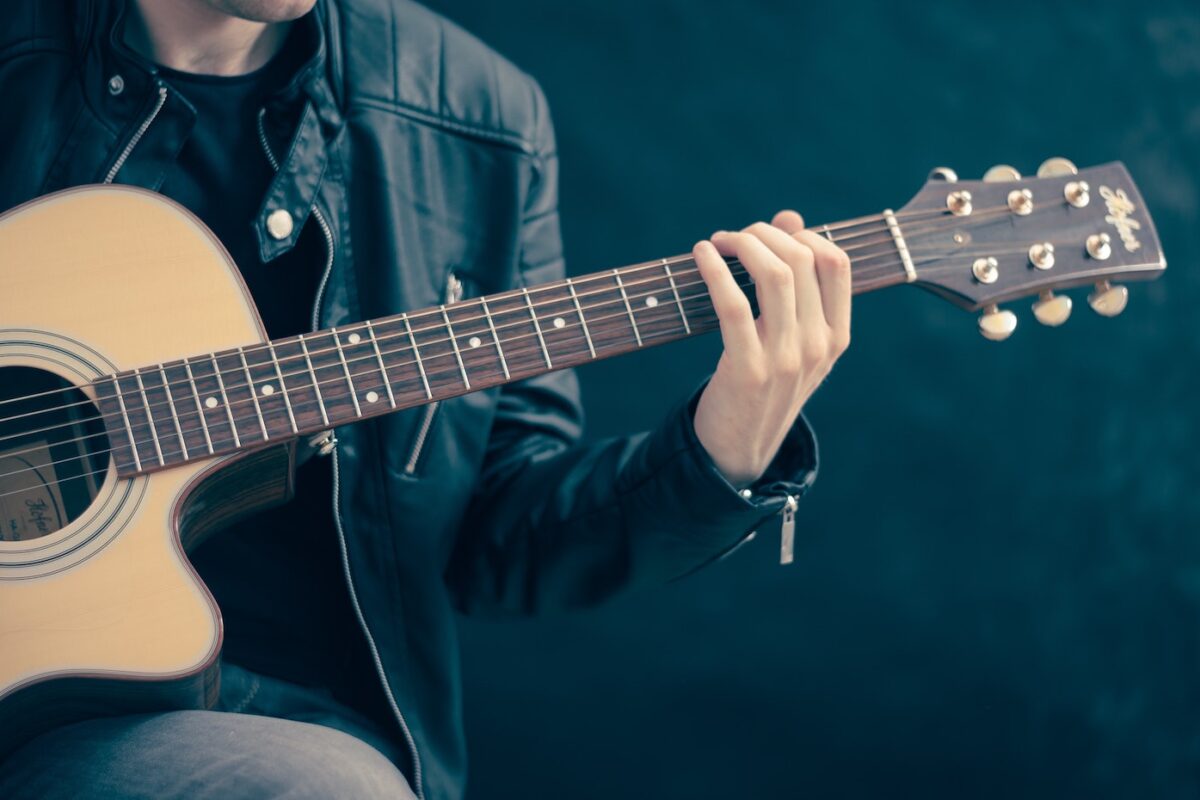 Since Austin is known as the Live Music Capital of the World, it boasts a continuously growing collection of venues for experiencing music, from dive bars with top-notch sound to massive concert halls and options to experience both indoors and outdoors. Living in Austin, you can find live music happening nightly in just about any genre, including jazz, blues, country, and metal. Not only does Austin breed some fantastic local musicians, but it is also a regular stop for bands on tour, so you can see all your favorites when they come through town.
Whether you prefer to take in your live music while comfortably seated or while crowd surfing, there is undoubtedly a live music venue in Austin perfect for you. Check out our favorites below, including:
The best classic live music venues in Austin
The best bars with live music in Austin
The best dive bars with live music in Austin
The best outdoor live music venues in Austin
The best concert venues in Austin
The best honkytonks in Austin
Let's get started!
The best classic live music venues in Austin
1. The Continental Club
The iconic Continental Club, which opened in 1955 on South Congress, is one of the oldest continuously running venues in Austin. This music venue has undergone several transformations over the years, starting as a high-end supper club and evolving into a burlesque bar and then a blue-collar bar that used to open at 7 a.m. In the 1970s, it started hosting blues acts from Joe Ely and Paul Ray, then showcased rock-and-roll and punk in the 1980s, with bands like Social Distortion and The Replacements.
From the '90s on, the Continental Club started to focus on country, blues, rockabilly, and garage rock. Today, it remains one of the best places to catch intimate shows from local legends like Dale Watson, James McMurtry, and Eric Burton of The Black Pumas. It is also low-key one of the best spots for two-stepping to the sounds of Heybale on Sunday nights.
2. Antone's
This notorious blues club opened its doors on Sixth Street in 1975, showcasing legends like Jimmy Reed and B.B. King and attracting up-and-coming musicians from all over the country. Many venue changes later, Antone's marquee now lights up Fifth Street, where it boasts a ZZ Top Nudie suit inside a glass case and serves beer-steamed "Cliffy Dogs" named after its notorious founder, Clifford Antone. Though the headliners still lead toward blues and Americana here, Antone's hosts artists spanning all different genres these days.
3. Emo's East
This legendary punk club has roots in Houston but opened on Sixth Street in Austin in 1992, where everyone from Johnny Cash to Devo performed on its stage in a divey, sticker-covered space with capacity for approximately 300 people. Death from Above 1979 played the very last show in the original venue, and later that year, a brand-new (and very different) space called Emo's East opened on Riverside Drive. It boasts more space and a state-of-the-art sound system, but real heads know there will never truly be a replacement for the original Emo's.
The best bars with live music in Austin
1. Hotel Vegas
You can find live music just about every night of the week at this East Sixth Street dive bar, which features an intimate indoor stage and an outdoor stage that's grown increasingly larger through the years. Enjoy a massive wrap from Bummer Burrito, or try one of Hotel Vegas' frozen cocktails, like the mango margarita or frozen Negroni. If you need a break between sets, you can even bounce to the attached Volstead Lounge, where there are usually DJs spinning infectious dance music.
2. Lamberts
This restaurant, which specializes in "fancy barbecue," is housed in a historic Austin building downtown on 2nd Street, with the second-floor bar doubling as a music venue on certain nights. Choose from a list of craft cocktails and an abbreviated food menu before sliding into one of its spacious tufted booths, if you're lucky enough to snag one. Lamberts doesn't host live shows as regularly as it once did, so we recommend grabbing tickets as soon as you see a new show listed.
3. C-Boy's Heart & Soul
Steve Wertheimer, the owner of the iconic Continental Club, opened C-Boy's Heart & Soul in 2014, naming it in honor of Louis Charles "C-Boy" Parks, the manager of the legendary Rome Inn, a club located at the edge of the University of Texas campus in the 1970s. The modern-day juke joint looks like it could have been around for decades, with its neon lights and glittery stage backdrop, along with its sultry Japanese-inspired "Jade Room" upstairs.
C-Boy's Heart & Soul is the type of bar you just show up to, even if you don't know who is playing—trust us, you'll have a blast discovering some amazing new music.
Looking for more places to enjoy Austin's amazing music scene? Check out our blog post, "12 Can't-Miss Music Festivals in Austin."
The best dive bars with live music in Austin
1. The Skylark Lounge
Though this East Austin blues club only opened in 2013, you'd never know it by its no-frills interior and old-school vibe disguising it as a juke joint from way back. The venue showcases legendary local performers like Soul Man Sam and Miss Loretta White, shows football on Mondays, and closes for a break on Tuesdays. The drinks at The Skylark Lounge are stiff and well-priced, and its back patio is the perfect place to mingle with other locals.
2. Sahara Lounge
After operating as TC's Lounge for 33 years, this historic East Austin building turned into Sahara Lounge in 2011 (but managed to maintain its original personality and essence!). The current owners added liquor and well-priced cocktails to the formerly BYO establishment, put food trailers on the patio, and utilized a handful of African relics to fit the theme. You'll still find the same pool table, passionate live performances, and personable locals on the back patio.
Pro tip: Don't miss Africa night on Saturdays, which begins with a potluck and ends with live Afrobeat.
3. Donn's Depot
This piano bar and saloon opened in 1972, when civil engineer Bob Ogden purchased an old train depot and three retired rail cars just outside of Austin, then moved them to Clarksville, where they still stand. He hired a Goodyear tire salesman named Donn Adelman to play the piano, who can still be found today playing weekly with his band, Donn and the Station Masters. Other nights of the week, other bands play to a very diverse crowd spanning college students to old-timers. You've definitely never experienced a place quite like Donn's Depot, a true Austin treasure.
The best outdoor live music venues in Austin
1. Stubbs' Waller Creek Amphitheater
This full-service restaurant offers lunch, dinner, and a popular Sunday Gospel brunch, plus a small indoor stage. However, it's best known for its massive outdoor stage—known as the Waller Creek Amphitheater—which has featured everyone from The Craps to Lady Gaga.
Fun fact: Stubbs' Bar-B-Que originally opened in Lubbock in 1968 by original owner C.B. "Stubb" Stubblefield, who'd learned how to feed a crowd as a mess sergeant in the Korean War.
2. Mowhawk
This iconic Red River venue opened in 2006 and features a smaller indoor stage and a larger outdoor stage with three different open-air levels for viewing performances. It regularly hosts both smaller, local acts and larger genre-spanning indie touring acts, often on the same night on two different stages.
The rooftop at Mohawk offers an expansive view of Red River nightlife, plus lots of refreshing breezes and three bars serving local and craft beer, simple cocktails, and even warmer drinks in the colder months.
3. Moody Amphitheater at Waterloo Greenway
After over a decade on hiatus as it underwent renovations, Waterloo Greenway reopened in 2021, unveiling the brand-new Moody Amphitheater. Its 38,000 square feet of green space is used for a variety of community events, such as yoga, markets, educational programs, and outdoor movie screenings, but also transforms into a world-class performing arts venue for large-scale concerts. Accommodating up to 5,000 people per show, this venue kicked off with a Gary Clark Junior performance and has since hosted the likes of Robert Plant, Beach House, Angel Olson, and more.
4. The Far Out Lounge & Stage
This aptly named venue is located in South Austin but is completely worth the drive for its old-school Austin vibes. The interior of the Far Out Lounge & Stage features a display of framed flyers from shows that have taken place there since 2019, and a variety of food trucks provide delicious snacks (or even dinner, if you'd like). This venue hosts both a small and large outdoor stage and features plenty of outdoor space, so there are often vendors onsite for artisan markets at shows.
5. Cheer Up Charlie's
This smaller Red River venue originally got its start as an LGBTQ-friendly bar on East Sixth Street back in the early aughts. These days, Cheer Up Charlie's is a full-blown venue (although a more intimate one), with a smaller stage inside and a larger one outside where bands play against a picturesque rock wall. You can also find kombucha cocktails and vegan food trucks here, making it a pretty quintessential Austin spot for live music.
The best concert venues in Austin
1. ACL Live at the Moody Theater
There is perhaps no more iconic music venue than this 2,750-person theater located downtown, on a section of 2nd Street that has been dubbed "Willie Nelson Boulevard." Stroll through the corridors to see displays of photos of all the iconic musicians who have played at the venue, where there is no such thing as a bad seat. ACL Live at the Moody Theater is also where Austin City Limits Live is filmed, and guests can enter to win free tickets to tapings.
2. Bass Concert Hall
This theater, which is a part of the University of Texas at Austin College of Fine Arts, features 2,900 sweeping seats and an orchestra pit that fits 100, making it ideal for full-scale musical productions like "Chicago," "The Lion King," and other Broadway Across America shows. Amazing acoustics and theater design put the state-of-the-art Bass Concert Hall theater in a class of its own.
3. The Moody Center
This massive University of Texas theater features over 15,000 seats, making it the ideal venue for visiting superstars like Harry Styles, Iron Maiden, and George Strait, comedians like Chris Rock and Bill Burr, plus Texas men's and women's basketball. As far as stadium shows go, The Moody Center also offers an impressive offering of food options, such as lemongrass chicken bowls, Impossible gyros, and gelato cocktails.
The best honkytonks in Austin
1. Broken Spoke
James White opened this legendary South Austin honkytonk in 1964, operating it continuously for over 50 years before he passed away in 2021. The White family continues to run this iconic country western dance hall, which is decked out in relics collected in the past half-century, including a room honoring the greats who have played there and a bathroom dedicated to George Straight, a longtime friend of the venue. We recommend getting to Broken Spoke early for a chicken-fried steak and free dance lessons before the show.
Tips From a Landing Member
"I was fortunate enough to meet Terri White, the owner and dance instructor at The Broken Spoke. She taught me and my friend how to dance like real Texans, even recreating the same routines she performed with the crew on Season Six of 'Queer Eye.' If you're in the area, definitely make a night out of this one-of-a-kind honky-tonk!"
— Jess Goudreault: Tales of a Digital Nomad: How I Spent Three Months Living in Austin, Texas
2. The White Horse
This divey East Sixth Street honkytonk features live music seven nights a week, plus lessons in blues, swing, and Texas two-step on its spacious dance floor. This is the type of place where locals, tourists, hipsters, and bikers all come together for whiskey, beer, and twangy local music. It's great for people-watching and dancing, even if you come without a partner. The White Horse also has pool tables and a spacious outdoor patio where you can recharge with tacos, nachos, and burritos from its food truck.
3. Sagebrush
This massive modern-day honkytonk was opened by the owners of the White Horse on South Congress Avenue. It has an indoor stage with plenty of seating, a larger outdoor stage, pool tables, and a giant lot with food trucks selling barbecue and burgers. Along one wall, a desert scene lit by neon sets the cosmic cowboy mood. You'll find live music at Sagebrush all through the week—often with several shows a night—along with two-step and Western swing dance lessons.
Make your move to Austin easy with Landing
There's always going to be another show you'll want to catch, so why not just make yourself at home in Austin for a period of time? Landing offers fully furnished apartments with flexible leases that make it easy to stay in town for as little or as long as you need. Learn more about what a Landing membership can do for you today!