12 Pros and Cons of Living in Phoenix, Arizona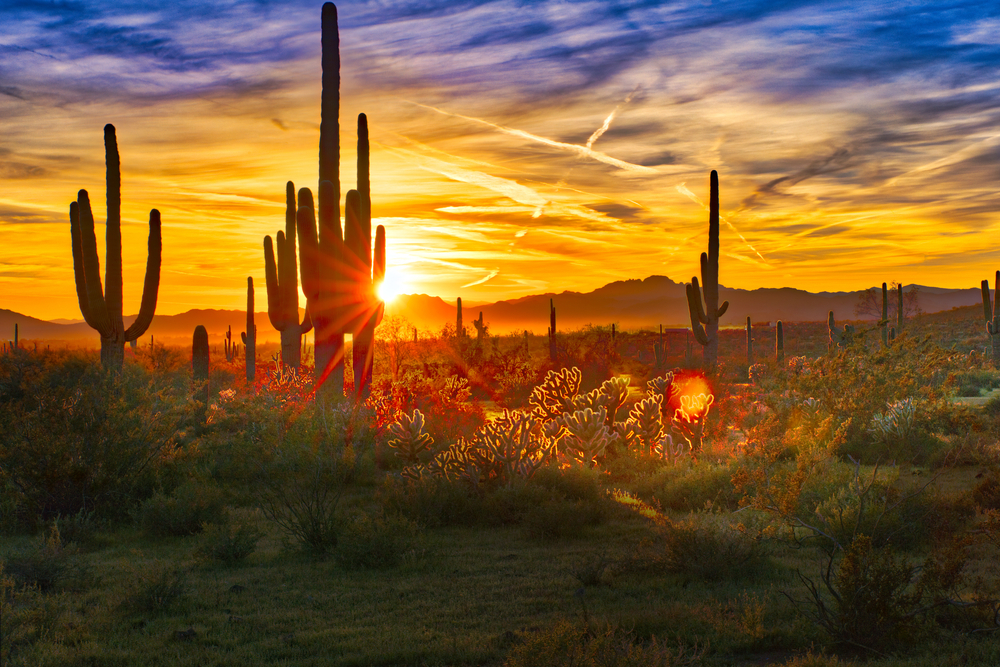 Transferring to a new city can be a simultaneously exciting and daunting experience. The culture, lifestyle, architecture, demographics, and amenities of your new home are probably going to be a bit different than what you're used to—and uprooting your familiar surroundings isn't always easy. That's why it's so important to research a city before you take the plunge.
If you're thinking about living in Phoenix, Arizona, you'll be happy to know that this is a beautiful city with a lot to offer residents both new and old. From its picturesque desert landscapes to its thriving nightlife, this versatile locale has a little something for everyone.
While you may just be picturing a vast desert with rolling tumbleweeds, life in Phoenix is just like any other major city. The Valley of the Sun (aka the greater Phoenix area) is home to 1.63 million people across 517 square miles of land, making it the largest city in Arizona in terms of its population and size and the fifth-largest city in the nation.
If you're interested in moving to Phoenix, AZ, check out these living in Phoenix pros and cons:
The pros of living in Phoenix, AZ
Besides its spaciousness and vibrant population, there are some equally big reasons for what Phoenix is known for and why people are so drawn to this Sonoran desert city. The pros of living in Phoenix include:
Mild winters
Great neighborhoods
Close proximity to nature
Easy access to other major cities
A lively arts district
Easy parking
The cons of living in Phoenix, AZ
While Arizona's capital is certainly a great place to live, it's important to consider the following cons of the area as well, including its:
Hot summers
Lower-than-average income
Limited public transit
Dangerous wildlife
Crowded snowbird season
Read on to learn more!
Pro: Mild winters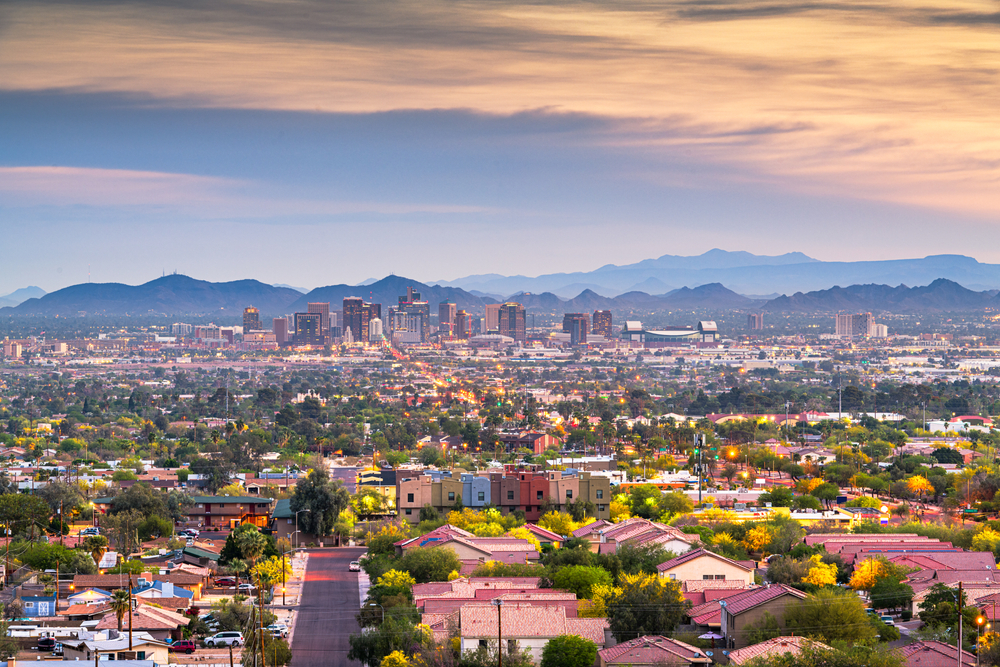 Are you tired of enduring the snow, ice, and frigid temperatures that come with northern or eastern winters? Then life in Phoenix, Arizona, is perfect for you, as this city is known for having a whopping 300 days of sunshine each year. Phoenix's coldest month is January, with average daytime lows of 45 degrees Fahrenheit and daytime highs of 68 degrees Fahrenheit.
The city does get an occasional dusting of flurries every few years, and there are some rainy days to contend with each winter, but by and large, you won't be faced with much precipitation at all.
Con: Hot summers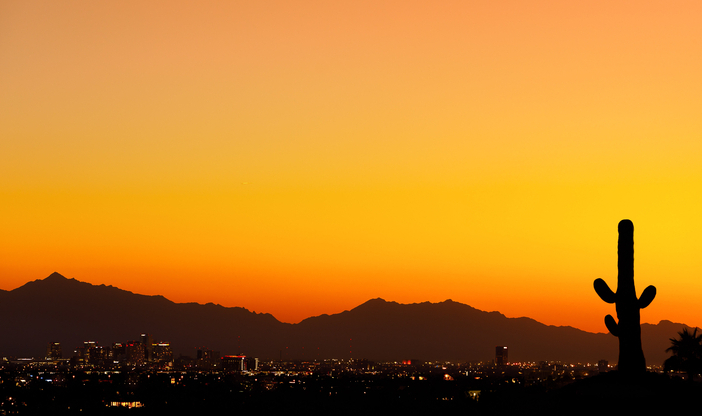 It probably comes as no surprise that the typical Arizona summer can be hotter than others. With average temperatures rising well above 110° Fahrenheit between June and September, there's a portion of the year where Phoenix's desert climate can be tough to handle.
Of course, this is why nearly all properties in the area come with air conditioning and a swimming pool. In a city known for its heat, you can rest assured that landlords and property managers are prepared for this type of weather and do everything possible to make living in Phoenix comfortable.
Pro: Great neighborhoods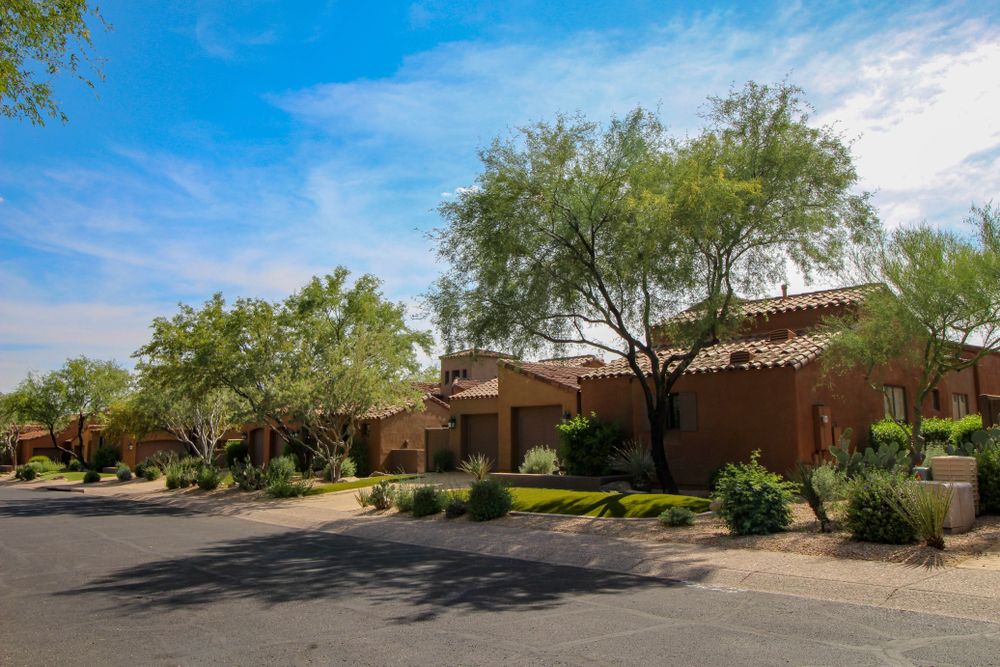 The Phoenix metropolitan area is rich with diverse and interesting neighborhoods, giving locals plenty of options when choosing where to call home. Some of the best neighborhoods in Phoenix for residents include:
Downtown Phoenix: If you're looking for nightlife, shopping, and entertainment, downtown Phoenix is the place to be. Locals can enjoy a show at the Comerica Theater, hit the dance floor at the Club DWNTWN nightclub, or grab a delicious Japanese-Latin fusion dish at Kaizen. Downtown Phoenix is made up of high-rise apartments and smaller buildings, so you'll have a choice of where to live, as well.
Desert Ridge: Located in North Phoenix where the 51 and 101 meet, Desert Ridge is an upscale master-planned neighborhood that's a favorite among young families. There's no shortage of shopping, nightlife, and dining options, making this area a particularly convenient place to call home.
Central Phoenix: Commonly referred to as CenPho, Central Phoenix is one of the most sought-after neighborhoods of the Valley, brimming with popular restaurants and boutique shops. Within its residential areas, you'll find many single-family homes filled with young families, career-focused couples, and retirees alike.
Paradise Valley: Often referred to as the "Beverly Hills of the Southwest," this suburb is known for its multi-million-dollar homes and larger lot sizes. As Arizona's wealthiest municipality, Paradise Valley is home to many award-winning resorts and spas, popular restaurants, and golf courses.
This city also boasts close proximity to popular areas like Scottsdale and Tempe, so you'll have plenty of chances to explore the scene in other nearby cities.
Con: Lower-than-average household income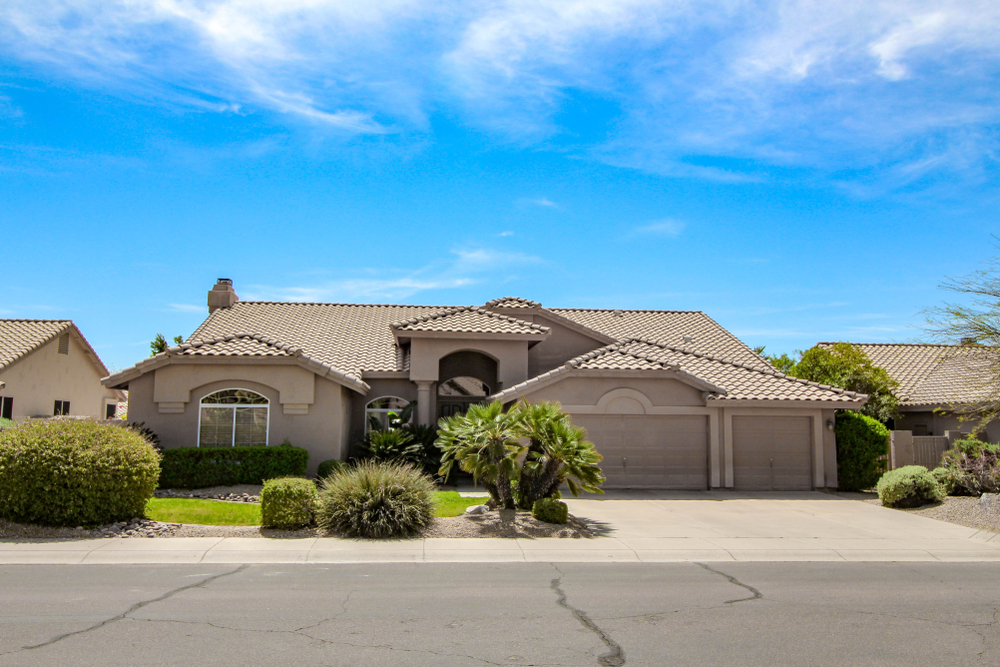 The median household income in the area is reported at $60,914—quite a bit lower than the national average of $70,784. It is important to note, however, that the cost of living in Arizona is on par with the national average, making it much more affordable than nearby states like California. So, while the average salary is a bit lower, you shouldn't be too worried about not making enough money to live comfortably.
Pro: Close proximity to nature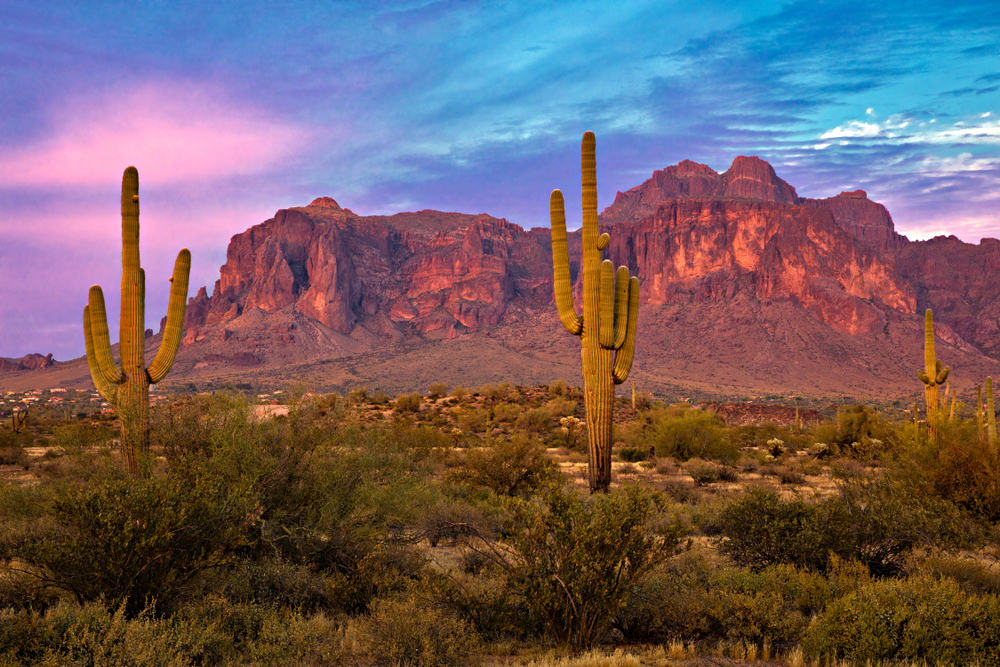 In many major U.S. cities, you have to travel far outside the urban landscape to access the nature you crave—but that's not the case when you're living in Phoenix! The Valley of the Sun is surrounded by towering mountain ranges, vast canyons, and more cacti than you ever knew existed.
Whether you want to go for a hike, golf, or go trail running, you'll be able to spend plenty of quality time outdoors right in town. From climbing Camelback Mountain to exploring the Desert Botanical Garden, the list of outdoor attractions in and around Phoenix is seemingly endless.
Tips From a Landing Member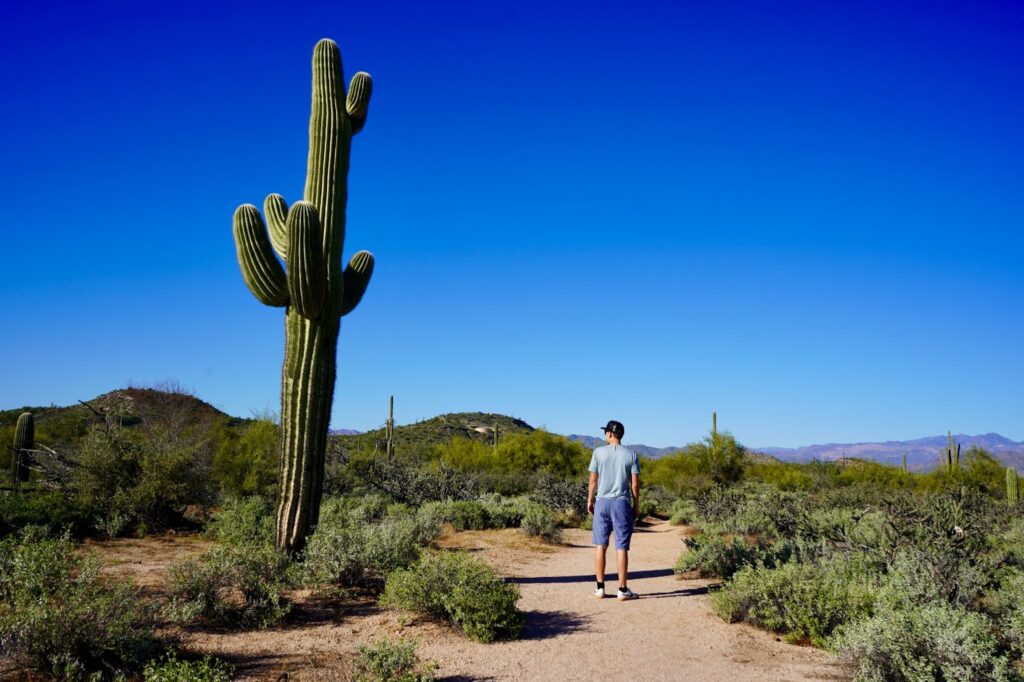 "In addition to our hiking, we also made sure to explore some of the main attractions of Phoenix and Scottsdale. Some of my favorite spots included the Phoenix Zoo, Pinnacle Peak, and Old Town."
— Max Hilty, "How I Spent My First Few Months Living in Scottsdale"
Con: Limited public transit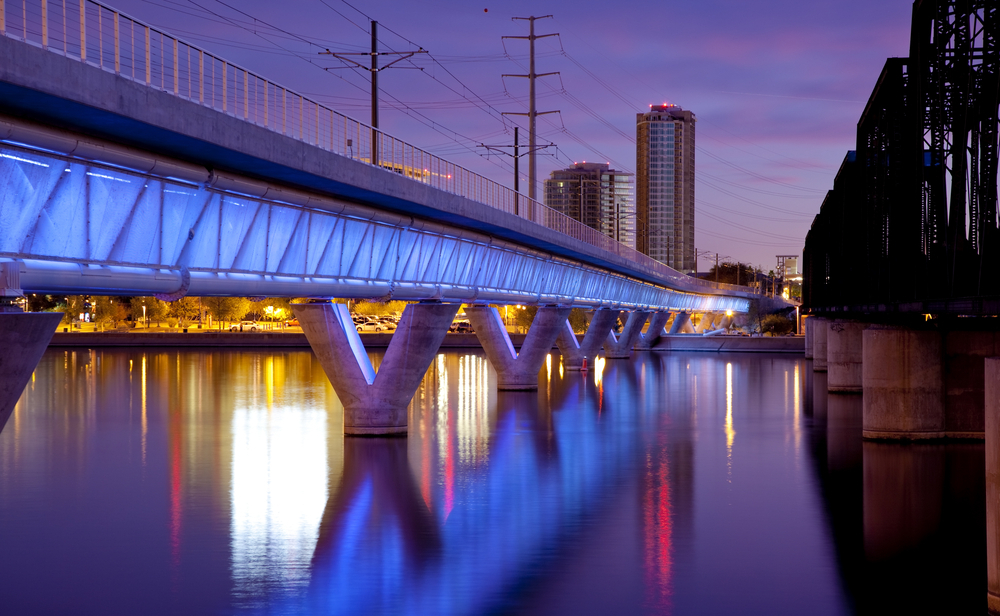 There is some public transit available in the city of Phoenix, but it's not yet as robust as other major cities. The Valley Metro Department of Transportation has two main options when it comes to public transit: bus routes and the Valley Metro Rail. Bus routes service much of Phoenix, while the metro rail covers 28.2 miles, into Tempe and Mesa—and five extensions are planned or under construction that will boost this to a 50-mile system by 2030.
In general, however, having a car is recommended if you plan on living here long-term. Certain communities are considered walkable, as well—but not if you're trying to go far. Having a car also means being able to take advantage of nearby attractions like Sedona, Scottsdale, and the Grand Canyon.
Pro: Easy access to other major cities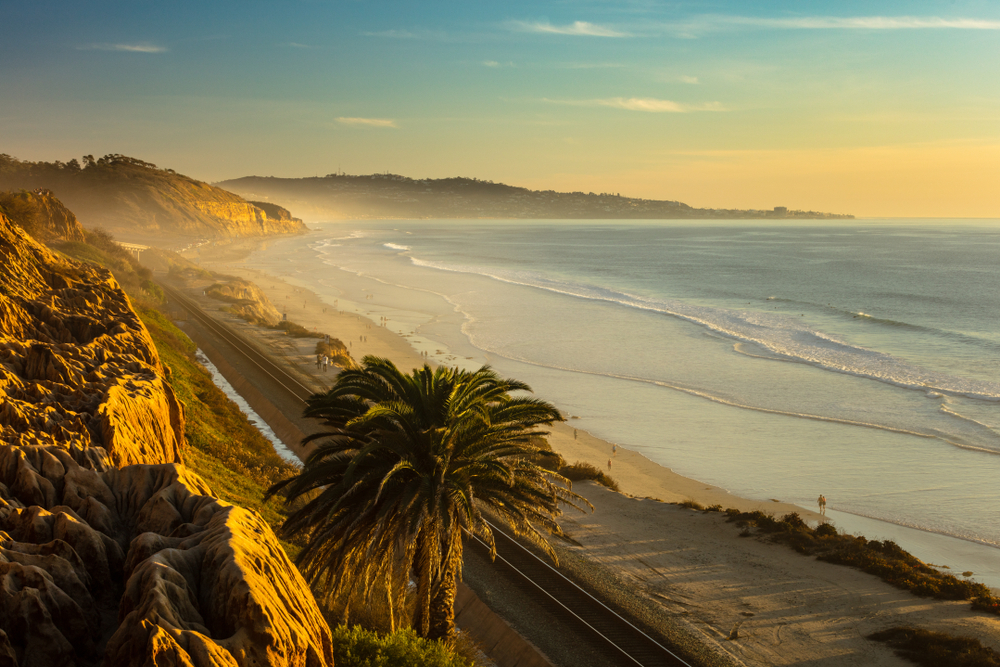 Phoenix is an easy drive to many popular U.S. destinations, which makes it possible to explore nearby cities and even Mexico with only a couple of tanks of gas. San Diego and Los Angeles are less than six hours by car and Las Vegas is less than five hours.
Another popular vacation spot for Phoenicians is Puerto Peñasco, Mexico, aka Rocky Point. It's even been nicknamed "Arizona's beach!" Yes, in less than four hours, you can be sipping a margarita with your toes in the sand at this Mexican fishing town on the Sea of Cortez.
Con: Dangerous wildlife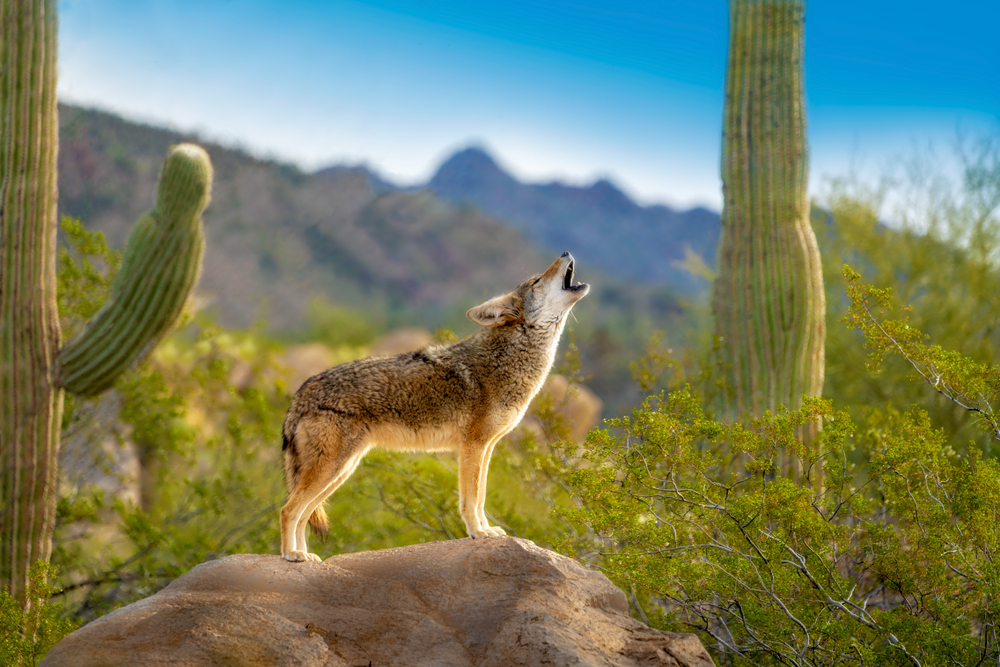 The desert is no stranger to creepy, crawly creatures of all sizes, and sometimes these creatures find their way into more populated areas. For instance, the Arizona bark scorpion resides here, as is the most venomous species in North America. Their stings are rarely fatal, but one of the easiest ways to avoid a sting of neurotoxins is to check your shoes before slipping them on your feet.
If you're out for a hike or even walking your dog around your neighborhood, it's also possible to run into a rattlesnake, coyote, bobcat, or javelina, which is why it's always important to be aware of your surroundings.
Pro: A lively arts district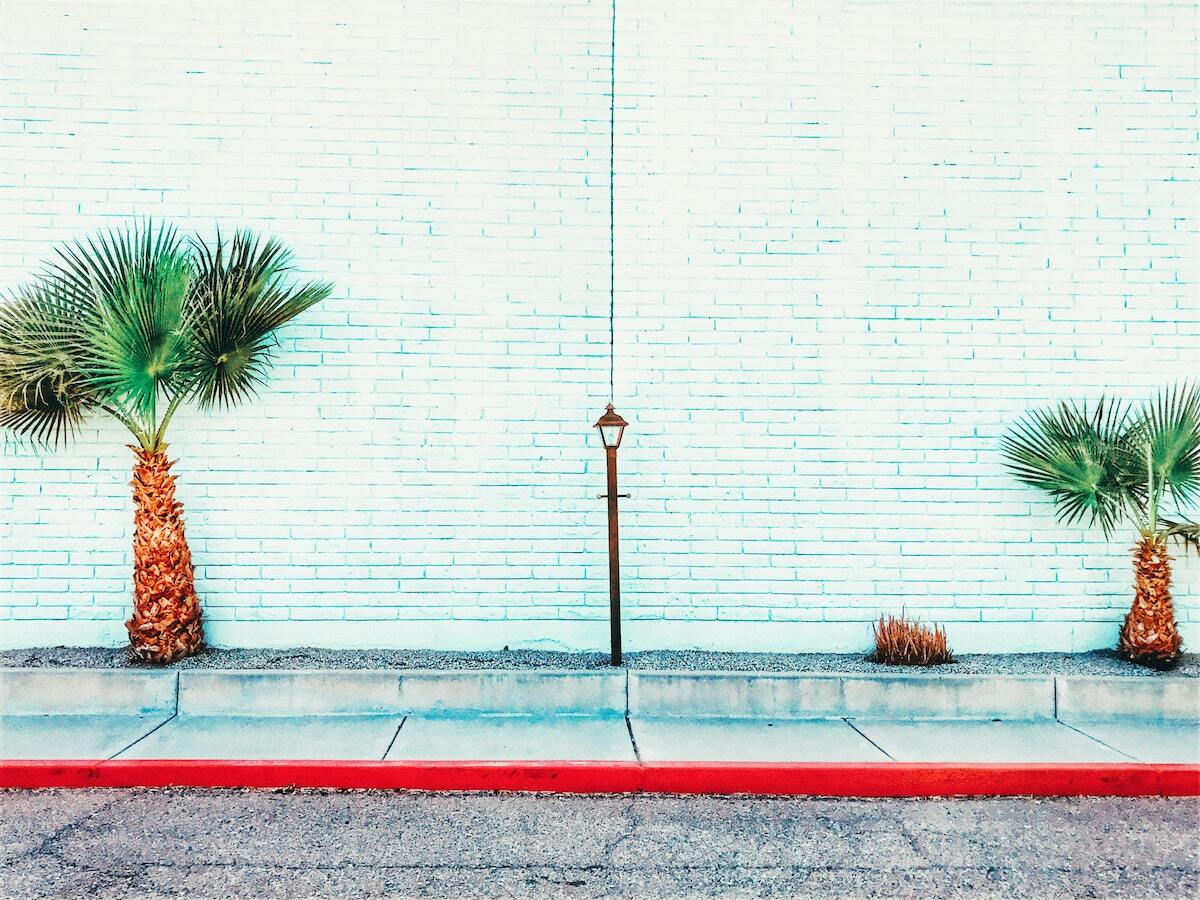 There are plenty of fun things to do in this Arizona city, such as visiting the lively art district. Just north of the downtown area, Roosevelt Row is rich in fine art, boutique shops, and entertainment. For no cost at all, join the First Fridays Art Walk, one of the largest self-guided art walks in the nation. The street art and murals in this Arizona city are also major attractions as part of the local art scene.
For an indoor cultural experience, check out the Phoenix Art Museum on North Central Avenue or get to know the local culture at the Heard Museum. Other artistic hotspots for residents include the MADE Art Boutique, where you can buy locally crafted jewelry and pottery, and Practical Art, which is a retail and gallery space featuring locally made wares. The bottom line? If you're looking for a daily dose of culture, Phoenix has plenty of ways to get it!
Con: Crowded snowbird season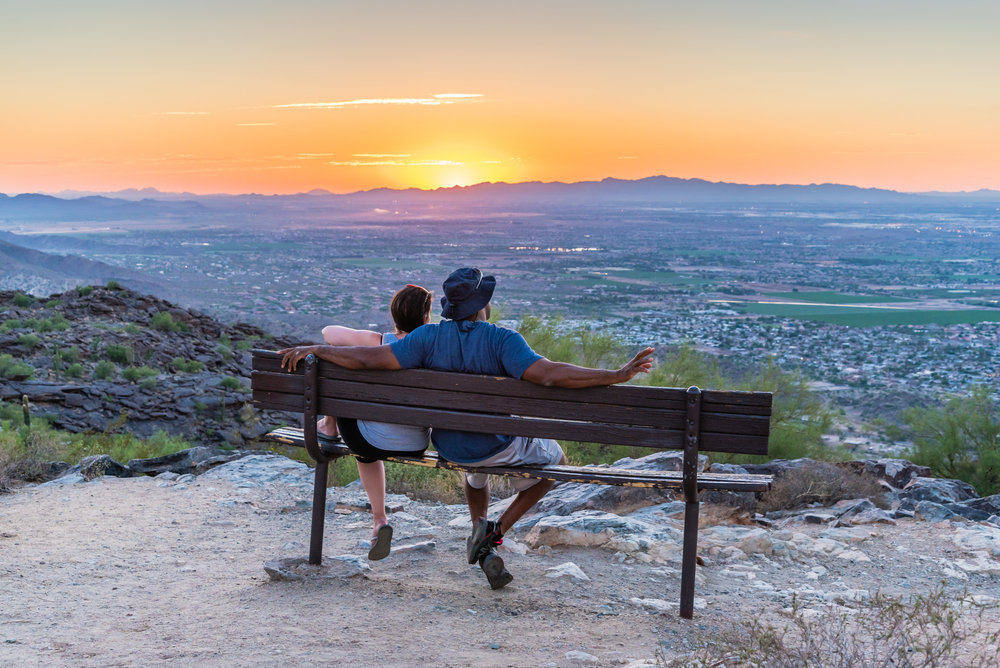 Back to the mild winters we mentioned earlier, Phoenix is exactly where everyone wants to be when the rest of the country is battling cold weather—and that means there are a lot of part-time residents with second homes who live here from October through March. During this busy season, everything is more crowded, so plan ahead with reservations at restaurants, spas, and golf courses. You'll find the traffic is heavier during high season, too, so be sure to allow more time to get around.
Pro: Parking is a breeze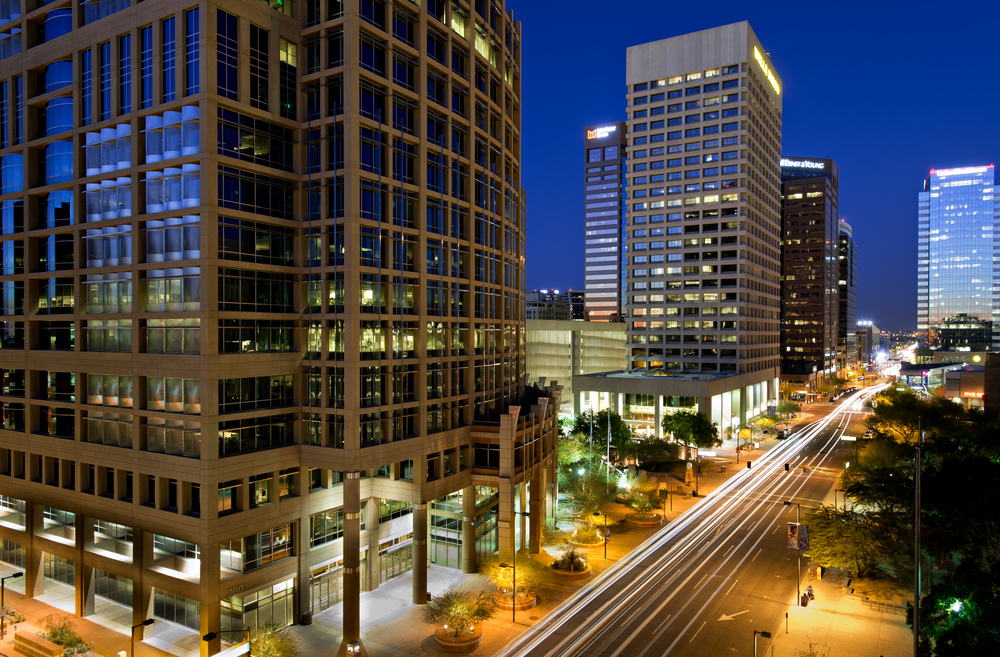 Most major cities make parking a hassle, but the Phoenix metro area is definitely a car owner's dream location—and certainly when compared to the limited parking options in major cities like Los Angeles, San Diego, San Francisco, or New York City. Most homes or rentals will come with a driveway or garage that offers free parking, but even the areas that don't are fairly easy to navigate. With more than 25,000 parking spaces in downtown Phoenix alone, and affordable metered parking, public garages, and surface lots throughout the city, you'll have plenty of options for storing your vehicle.
Land in a great apartment in Phoenix, AZ
As with weighing your decision to move to any major city, living in Phoenix, Arizona, comes with making tradeoffs that work for your lifestyle. Weighing the pros and cons of a potential new city is never easy, but, thankfully, Phoenix's pros greatly outweigh its cons!
If you're thinking about moving to the area, Landing offers fully furnished apartments in Phoenix, all with flexible lease terms that make moving easy. Browse our available apartments in Phoenix, or contact us to learn more about what a Landing membership can do for you!