How to Request Maintenance at an Apartment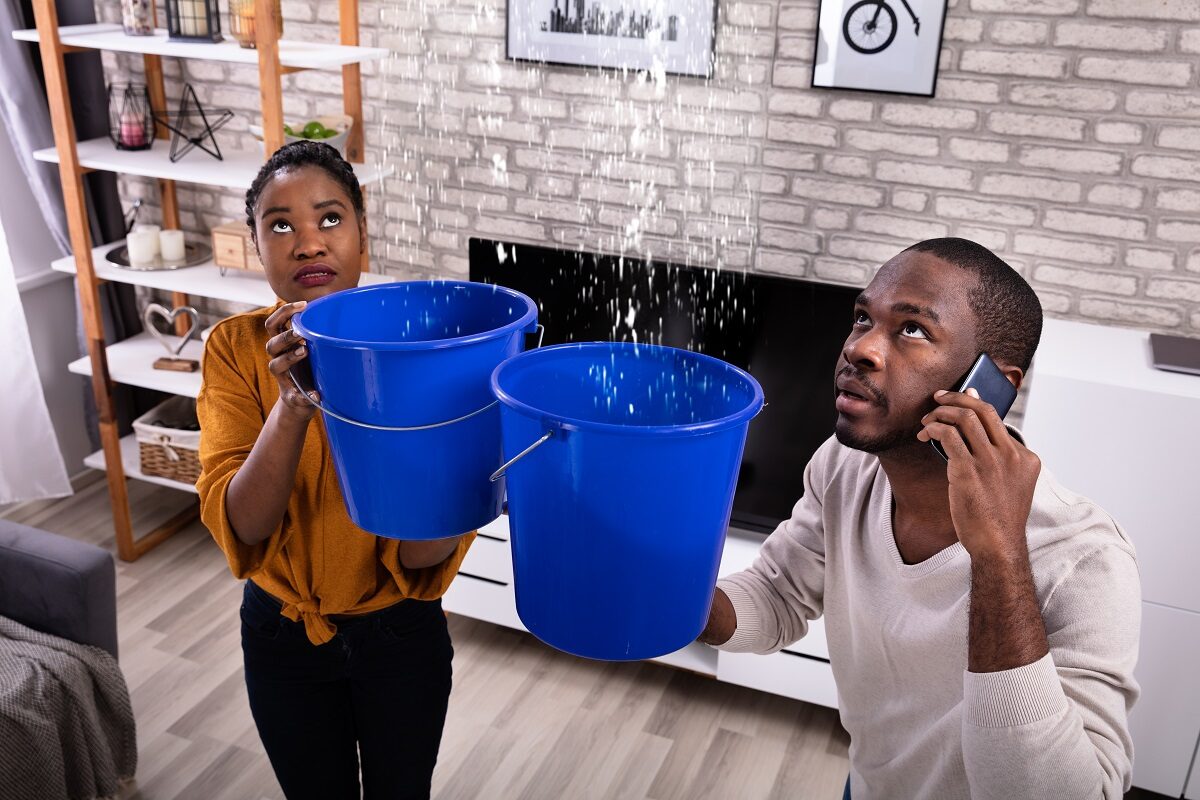 From clogged drains to broken door knobs and appliances on the fritz, homes need work—and your apartment is no different! Luckily, it shouldn't be too hard to get everything in working order again. One of the big benefits of renting is letting the landlord or leasing company take care of the repairs, so there's no worry if something big comes up.
Requesting maintenance is usually as simple as contacting your property manager and making your request in writing—although sometimes there are a few more hoops to jump through.
This article is your foolproof guide to how to request maintenance from a landlord, maintenance company, or whoever is in charge of maintenance problems, including:
Making a request
Allowing entry for maintenance
What are landlords required to fix?
Emergencies vs. major and minor problems
Making the request
If you encounter a problem in your home that makes living there inhabitable or uncomfortable, take the appropriate action when it comes to requesting maintenance.
If your landlord has provided you with contact information for a maintenance company or specific individuals charged with maintaining your residence, call them first.
Often, it's not made explicitly clear whom to contact when you have a maintenance request, or you may be given multiple ways to get in touch. The following are the most common ways to request maintenance. Be sure to utilize what makes the most sense for your scenario.
Over the phone requests
If you have a personal number for your landlord, a leasing office, or a maintenance person, it may be best to give them a ring when something is out of order.
When calling to request maintenance, it's best to:
Be professional: A polite demeanor can go a long way toward getting the services you require. If you're feeling stressed about a problem in your apartment, try to remember that it's easier to work through problems calmly and rationally.
Thoroughly explain the problem: It's not always enough to explain what the problem is. It's helpful to be specific in addressing how the problem is affecting you and why it requires immediate (or eventual) attention. A clogged shower drain could be better explained as "an immediate plumbing issue that is making daily hygiene a near impossibility."
Address the severity: Are gallons of water coming out of your ceiling, or is there a small drip in the basement? Explain to your maintenance provider exactly how serious the problem is to ensure the correct action can be taken.
Calling is most often useful when experiencing major problems or emergencies—scenarios where a written request is used may take too long to be fulfilled.
That said, you should follow up any call with a separate written request that documents the phone call that was made. The more you have on paper, the easier it is to take further actions, if necessary.
Written requests
Today, written requests are made most often through email and are the standard way to document and date exactly when your request was made. Because of the timestamp left on every email, you'll be able to follow the timeline between when you've made your request and when your property owner has responded and addressed the issue.
Written requests should:
Be crafted as a professional request (Dear "blank,")
Include any previous correspondence about the issue
Provide your contact information, personal details, and apartment number
As with over-the-phone requests, clarity and courtesy are highly regarded and typically aid in finding the best and fastest solution. Keep it polite and professional.
If you don't receive a response to your message within a reasonable time (approximately 24 hours), consider following up with a second email or call. Because of the nature of email, messages are sometimes missed, so don't assume you're being ignored if you don't hear back immediately.
Using a web portal
Many property owners create web portals to pay rent and create maintenance requests. It's a good way to consolidate their responsibilities and give tenants a direct route to contacting them.
Often, you'll already have an account on the web portal for things such as paying rent. To make a maintenance request, simply log in and begin filling out the form.
Web portal maintenance requests typically operate as digital forms, allowing you to fill in the details of your problems and request maintenance without the necessity of crafting a full letter.
Web portals frequently have:
Calendar options to schedule a date and time for maintenance
Provided boxes to detail specific issue
Drop-down menus to address the severity
App-based maintenance requests
Modern property owners are embracing technology by providing a better way to create a maintenance request through mobile phone apps.
The benefits of maintenance request apps include:
Convenience: Instead of logging in, drafting a message, or trying to find the correct web page, apps are instant convenience. Use your phone to craft a message without complication while you're home or on the go.
Faster response time: Like an email or a web portal, an app allows for instant communication. However, because of the parameters of app design, responses can be faster when using a mobile app.
Allowing entry for maintenance
After sending in your maintenance request, your landlord will likely respond by asking you what day and time is most convenient to begin the repair.
It's important to note that property owners typically require tenant permission to enter the premises, which is why they will ask you if you will be home or if they have permission to enter the property while you're gone.
If your property owner is using an outside repair service to fulfill your maintenance request, you may wish to:
Schedule a time when you're there: It can be uncomfortable having a stranger in your home, so you may wish to have your maintenance request completed while you're at home. Work with your landlord to choose a convenient time.
Consult with your landlord: If you have any reservations or questions about using a third-party maintenance repair service, let your landlord know. They may be able to help arrange a more convenient solution or answer any questions you may have.
What are landlords required to fix?
Landlords are required to keep their properties in habitable condition, at the very minimum. That includes maintaining and providing things like:
Heating: Landlords are required to maintain boilers, furnaces, or any other heating systems. If you don't have control of your thermostat, most ordinances require landlords to provide systems that will heat your home to a minimum temperature. Some cities also require landlords to provide air conditioning for the hotter months.
Plumbing: Leaks, clogs, and flushes are all typically covered under landlord repairs. It's their responsibility to provide running hot water and to maintain any plumbing issues that may occur in your home.
Electricity: You may be able to flip the circuit breaker from your unit, but any serious electrical issues should be handled by your landlord. If your electricity problem is related to power outages or problems with your service provider, there's not much your landlord can do, but everything within your apartment is fair game when it comes to maintenance requests.
Appliances: Landlords are responsible for the appliances they provide. Stoves, refrigerators, washing machines, and anything that came with your home should be repaired by your landlord.
Structural problems: Hopefully your home is solid when it comes to its structural integrity—otherwise, you could be looking at leaky roofs, crumbling facades, or falling fixtures. Some apartments are old and need a little more upkeep to maintain. Keep your landlord aware of any structural issues you notice. It's their prerogative to keep their properties standing strong.
Safety issues: Landlords are liable for any injuries that occur due to their disregard of necessary repairs. Your safety is a requirement of all leases, and a good property owner will prioritize any repair that could pose a risk to their residents.
All these landlord responsibilities fall under the Implied Warranty of Habitability, a legal precedent providing renter protections. States and cities vary in the specific requirements for landlords, but all of them diligently enforce housing codes and occupancy requirements. If any of these issues occur, you're well in your right to request maintenance.
Emergencies vs. major and minor problems
When requesting maintenance, it might be helpful for both you and your landlord to understand the relative priority of the problem. That means navigating what might be an emergency, a major problem, or a minor one.
Emergencies
Emergencies consist of problems that need to be solved now. As in, someone is already on their way. These include scenarios where you're unable to comfortably occupy your apartment or if something is causing serious damage to the apartment. These events include:
Loss of power
Burst pipes
Fires
HVAC failures
All these problems require immediate attention. Don't hesitate to contact your landlord directly and as quickly as possible if any of these events occur. As well, if you feel you're in danger, vacate the property and contact emergency services, if need be.
Major problems
Major problems may vary in severity, but all require attention and solutions within a fairly short window of time. The main difference between major problems and emergencies is time: Major problems should be solved as quickly as possible (likely within 24 hours), but aren't as immediately threatening to the building's structure or your well-being.
Major problems might include:
Appliance failures
Leaky roofs
Bug or rodent issues
These problems can cause significant hardship for renters and serious financial costs for property owners. They should be highly prioritized, and maintenance requests should be made as quickly as possible.
Minor problems
For the smaller problems, expect a slower turnaround. If you're dealing with a minor issue, it's realistic that a repair may occur in a week or two after you submit your request, especially if it's not causing any real safety issues or discomforts. Some things can wait.
Minor problems consist of:
Peeling paint
Burnt-out oven bulbs
Plaster or drywall damage
Minor problems are usually cosmetic. If you notice any minor interior or exterior damage, report it in a maintenance request and expect your landlord to address it in a timely fashion.
How Landing makes maintenance even easier
Now that you know how and when to request maintenance at your apartment, you're halfway to solving any problem that arises. Of course, if you'd like a way to skip most of the steps in this guide, there's one simple shortcut to instant, easy maintenance: Landing.
With Landing, you can find fully furnished apartments, secure short-term leases, and request maintenance all through our mobile app. With 24/7 support, getting the help you need has never been easier. Visit Landing today—we don't anticipate a problem, but we're prepared for anything.