A Local's Guide to the Best Miami Nightlife
Miami, Florida, has earned a reputation as one of the world's greatest nightlife capitals. Each of the city's best-known neighborhoods—including Wynwood, Downtown Miami, Brickell, and of course, South Beach—offers a wide range of venues for those looking to turn up day or night.
You've likely heard of some of the most famous clubs in Miami, such as LIV, E11EVEN, Club Space, and Ball & Chain, but there are plenty more wonderful spots to choose from in this city. If you're trying to plan a great time out on the town while living in the 305, keep this guide to Miami nightlife handy to make sure you hit up the best bars, rooftop lounges, and nightclubs the Magic City has to offer.
The best nightclubs in Miami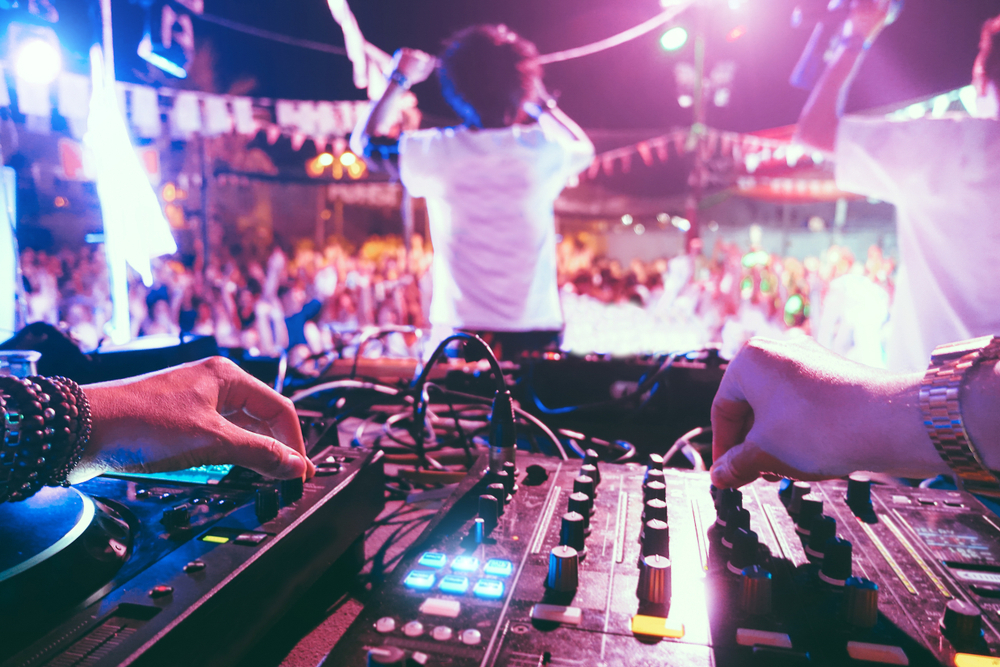 Whether you're looking for an ultra-glam VIP experience or an underground spot that's all about the music and dancing, this city has you covered. Here are some of our favorite Miami clubs:
LIV
Located in the iconic Fountainbleau resort in Miami Beach, LIV has hosted VIPs and A-list celebrities from Kim Kardashian to Leonardo DiCaprio to George Clooney. It's one of Miami's most exclusive nightclubs, and its setlist usually spotlights internationally acclaimed DJs and rappers. If you can swing it, rally some friends together and purchase a table. It won't be cheap, but it's the most comfortable way to enjoy the show and atmosphere at this legendary club.
Details: 4441 Collins Ave., Miami Beach, FL, 33140
STORY
The sister nightclub to LIV (and operated by the same team), STORY on Collins Avenue serves up equal amounts of glitz, glamor, and VIP vibes. With its awe-inspiring lighting and world-class sound system, STORY regularly hosts big-name DJs like Oliver Heldens, Kaskade, and Diplo. As with LIV, opt for table service if you can—it beats having to muscle through the crowd and wait in line for expensive drinks at the bar.
Details: 136 Collins Ave., Miami Beach
Club Space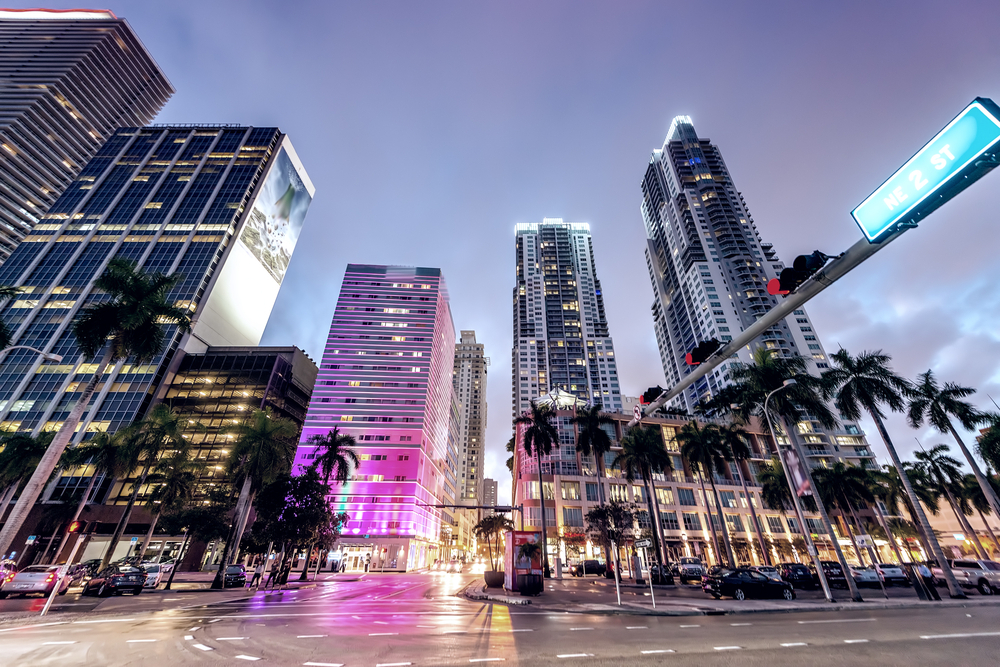 For purists who are all about the music, nothing beats Club Space. Part of Miami's dance music and nightlife scene for decades, this warehouse-turned-nightclub in the downtown area is considered the last remaining bastion of the city's club- and house-music boom in the early 2000s. Club Space is located right across the street from E11EVEN, an equally famous nightclub, and attracts acclaimed and underground DJs alike to spin techno, tech house, and everything in between.
You can splurge on bottle service for one of the club's VIP tables, but keep in mind that visits to Space are more about dancing than turning up like an A-lister. The party usually goes from Saturday night until Sunday afternoon.
Details: 34 NE 11th St., Miami
The best live music venues in Miami
If you're interested in exploring Miami's vibrant live music scene while you're in town, these are the best bars, clubs, and venues worth checking out:
Ball & Chain
Located along the world-famous Calle Ocho (8th Street) in Little Havana, Ball & Chain has been a Miami nightlife institution since 1935. The club delivers an authentic taste of the city's Latin heritage and flavor, from its spectacular mojitos and margaritas to its famous Salsero Sundays, typically hosted outdoors on the venue's Pineapple Stage.
Celebrated Latin music and jazz artists like Miguel Cruz, Lucy Grau, Leslie Cartaya, and Wendy Pedersen have all performed here. Belly up to the bar for a refreshing cocktail, then make your way to the dance floor for endless fun any day of the week at this must-visit Miami gem.
Details: 1513 SW 8th St., Miami
Hoy Como Ayer
Another Little Havana mainstay, Hoy Como Ayer is a great spot for live music and buzzing nightlife. Like Ball & Chain, this fan-favorite bar and lounge offers a stacked calendar of Latin artists and live performers. Heavy-hitters like Spam Allstars, Los 3 de La Habana, and Albita have all performed here, and the club remains one of the best place to go in Miami for a night of dancing.
Details: 2212 SW 8th St., Miami
The best rooftop bars in Miami
Miami has no shortage of great rooftop bars serving up delicious cocktails, killer views, and chic lounge vibes. Here are two classics you have to visit while you're in town:
1 Hotel Rooftop
Boasting stunning views of Miami Beach, the rooftop at the luxurious 1 Hotel in South Beach is a fabulous option for a delicious meal, tasty cocktails, and beach club vibes during the day and at night. Resident and visiting DJs set the mood here, creating the perfect atmosphere to soak up the sunshine poolside or dance the night away beneath the stars.
Details: 2341 Collins Ave., Miami Beach
No. 3 Social
Head to Wynwood, Miami's colorful Arts District, for great restaurants and galleries but stay for the music, cocktails, food, and views at No. 3 Social. This hip, fuss-free rooftop bar and lounge hosts a range of top-notch artists and fun events, including drag bingo every Sunday from 7 to 10 p.m.
There is also an awesome happy hour that runs daily from 4 to 7 p.m., making it a great spot to end your workday or kick off your weekend foray into Wynwood's nightlife scene.
Details: 50 NW 24th Street, Miami
Miami restaurants that turn into nightclubs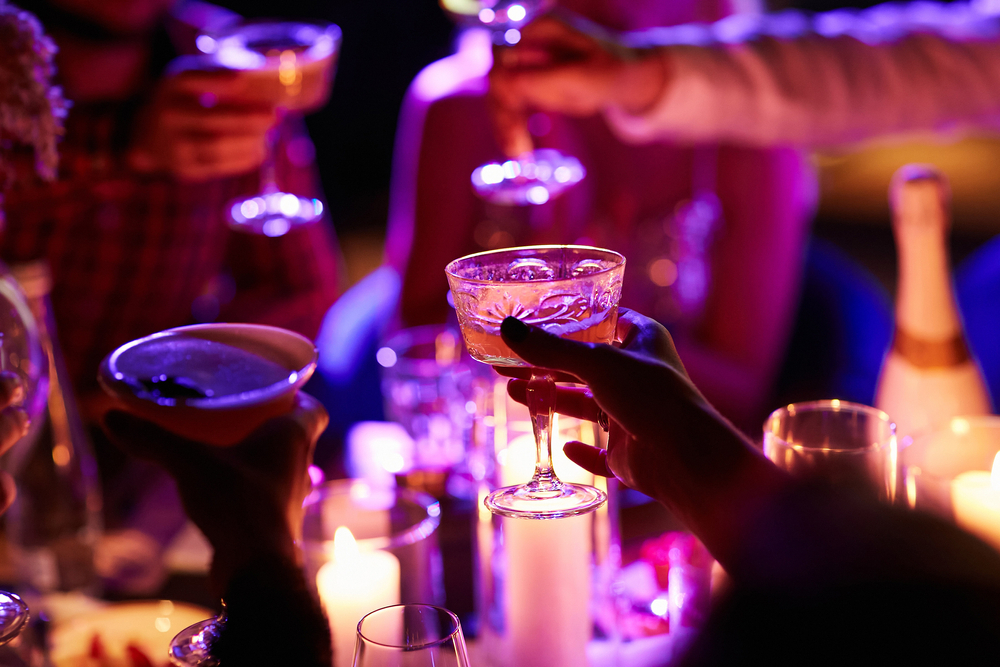 If you want to kill two birds with one stone—dinner and dancing—meet the "club-staurant," a fixture of Miami's nightlife scene. These restaurants offer five-star meals and turn into nightclubs as the night (or day!) unfolds:
Bâoli Miami
Guests who venture to this famous South Beach spot can begin their nights with a tantalizing dinner showcasing Asian-inspired flavors. As the stars twinkle to life outside, Bâoli transforms into a world-class nightclub and lounge featuring local and visiting DJs, dancers, and bottle service.
Details: 1906 Collins Ave., Miami Beach
Villa Azur
Inspired by the glitzy beach and supper clubs of the French Riviera, Villa Azur on 23rd Street in South Beach checks all the boxes for a fabulous night out. Grab a table during their famous Thursday night dinner party, which features a crave-worthy menu of Mediterranean dishes followed by a live saxophone player, DJ, dancers, and more. Some have dubbed it Miami Beach's most glamorous party, and it's a surefire way to elevate an ordinary weekday night.
Details: 309 23rd St., Miami Beach
Bagatelle
Sure, you can spend a weekend hitting up local bars, or you can save your energy and budget for a brunch experience unlike any other. Enter Bagatelle, the perfect option for those who want to partake in the traditional Miami nightlife experience without staying up until the wee hours.
This South Beach classic features a notorious Sunday brunch that will make you forget it's daytime outside. They shut all the curtains, the DJ cues up the dance music, and the crowd goes wild as fog machines and strobe lights transform the restaurant into a club. You can order brunch dishes the entire time, but we recommend eating quickly—most guests end up dancing on the tables once the rose starts flowing.
Details: 1669 Collins Ave., Miami Beach
Live it up in Miami with Landing
Miami knows how to have a good time and definitely lives up to its reputation as one of the country's best cities for nightlife, bars, nightclubs, and live music venues. Whether you're exploring Wynwood, Downtown Miami, Brickell, or South Beach, the opportunities to party are virtually endless. Ready to become a Magic City local yourself? The first step is finding the perfect home base. Landing offers fully furnished apartments in Miami with flexible lease terms that let you stay in town for as long as you like. Learn more today!