Get paid to maintain premium furnished apartments
Landing offers a variety of jobs with flexible schedules and high earning potential. Apply to become a Host today!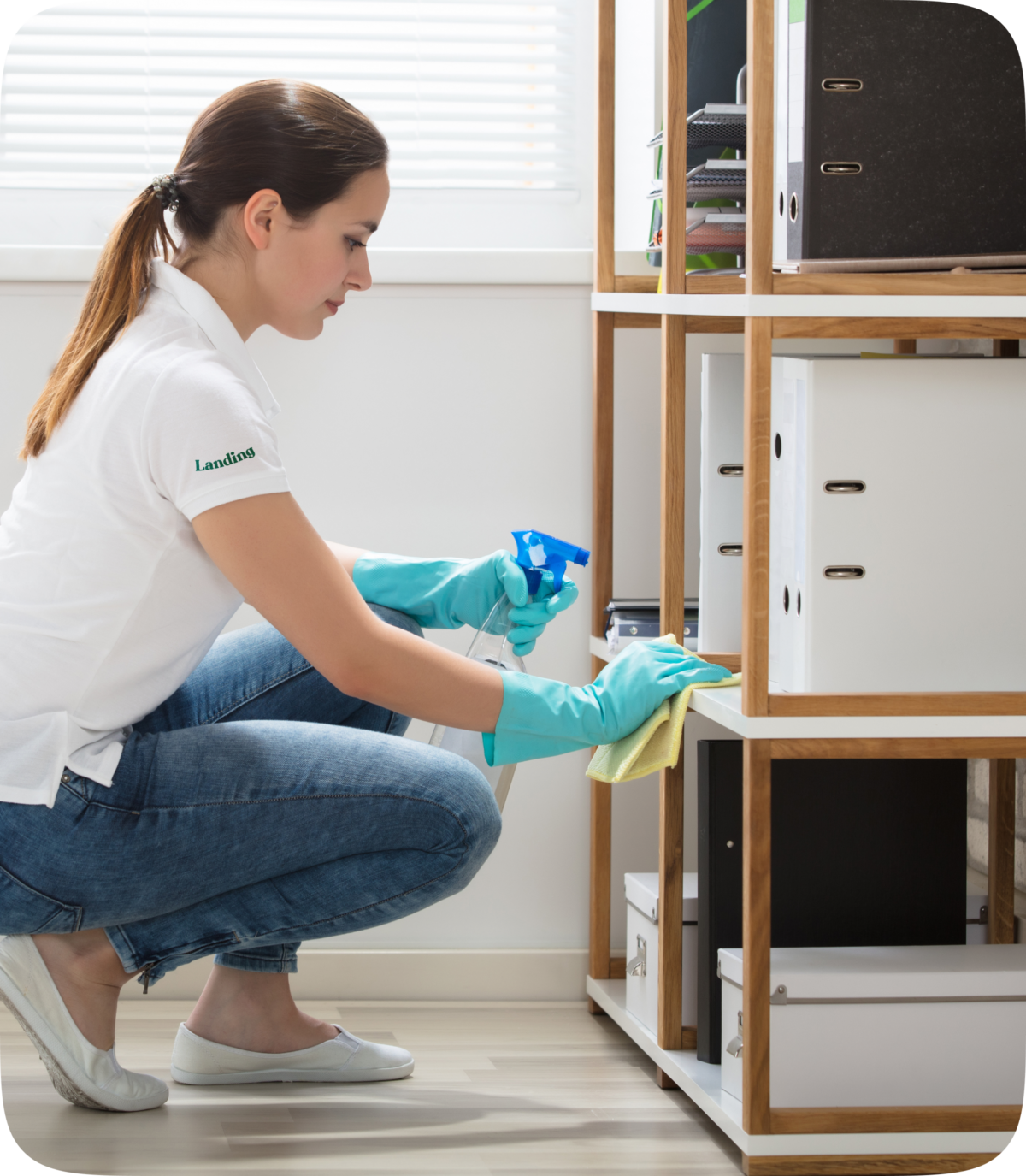 Variety of jobs, flexible schedules
From cleaning, to home photography, and member check-ins, there's a variety of jobs that will fit your skills, schedule, and location. Landing offers flexible earning opportunities and is great for those looking for an alternative to full-time employment.
Overview
Landing Hosts are responsible for maintaining luxury apartments and providing an exceptional check-in experience for Landing members. We have a variety of positions that may fit your skills, including Cleaning Hosts, Concierge Hosts, and Home Staging Hosts.
Minimum age of 18
Minimum of one year of cleaning or customer experience
Clear a background check
Valid driver's license
Reliable vehicle
Basic cleaning supplies
Smart phone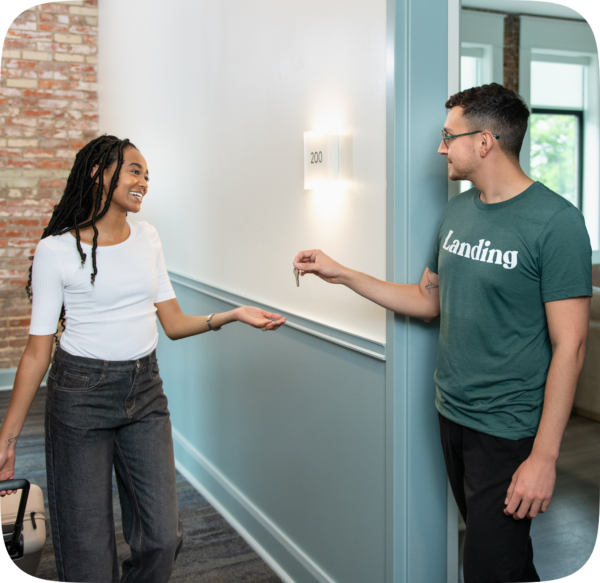 Overview
Our photographers are key to helping Landing show off the thoughtful design that goes into each of our homes. It's important we're able to show members that our homes have been installed with them in mind. The best way to do that is through beautifully curated images.
Minimum age of 18
1 year of experience shooting similar jobs (i.e. real estate or interior design/architecture) preferred
Link to a portfolio or website that highlights your work
Expertise with interchangeable lens cameras (DSLR or mirrorless)
Ability to process RAW files
Proficiency with retouching and color correction preferred
Clear a background check
Full Frame sensor camera with lens equivalents: 16-35mm, and a 50mm lens; or Cropped sensor cameras with 12-24mm, 35mm lens equivalents
Tripod
Valid driver's license
Reliable transportation
Smart phone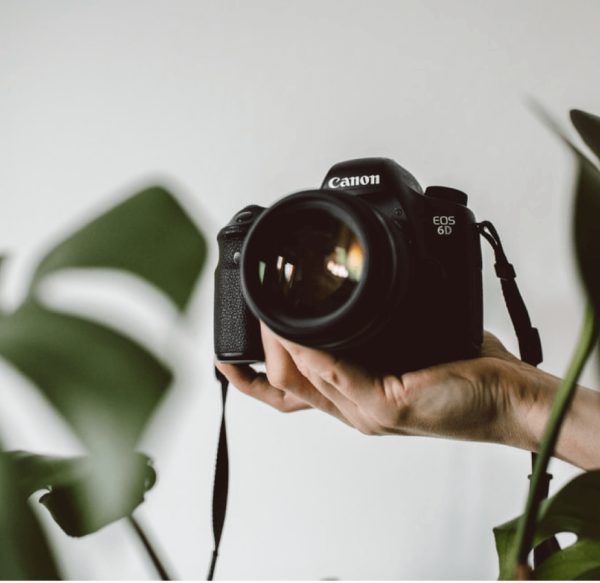 How to get started
Select your location and answer
questions about your experience.
Pass a pre-employment screening
Download the Landing Host app
and set up your account
Become a Cleaning Partner
Cleaning Partners receive consistent cleaning opportunities weekly. This partnership provides a platform for cleaning companies to grow their business, while ensuring Landing homes are transformed from move outs to move ins.
Increase revenue for your business
Flexible cleaning jobs
Paid weekly
Virtual and in-market support
Landing Hosts are part of a dynamic and talented team changing how people live. If you want to reach your goals while helping others to do the same, fill out this short application today.
High earning potential
Flexible schedule
Paid weekly
Variety of jobs that fit your skills
Virtual and in-market support
What our Hosts are saying

Brea Allen
Ft. Lauderdale


Sui Naeata
Salt Lake City


FAQs
Hosts are Landing's representatives on the ground. Depending on the role, they're responsible for cleaning and preparing apartments for check-in, giving home tours, greeting new Members upon arrival, facilitating entrance for installations or service calls, photographing units for our listing sites, and much more.
Prospective Cleaning Partners complete an online application providing their tools, services, and pricing preferences. If you sound like a great match, Landing will reach out to schedule a paid Trial Clean. All Cleaning Partners must participate in one or more Trial Clean(s) to be hired! You can submit your application here.
Prospective Hosts complete an online, three question, application. A criminal background check is necessary before hiring approval. You can submit your application here.
Available jobs are posted in the Landing Host app. Once approved, we'll send you a link to download the app.
Payments are made by direct deposit to your bank account on file, via Stripe, every Thursday following your completed job(s).
We set Hosts up for success by providing:
On-the-job phone support with HQ from 9:00 am – 6:00 pm

Available in-app chat with HQ from 7:00 am – 2:00 am

In-app education, as well as field education (in select cities)

PEX card for necessary expenses
Our Host Team is in constant communication with you, and can be reached by text via the chat feature in the Host app, or by phone.
Open the Landing Host app and select "Forgot your password". We'll send a password reset link to your email address. Follow the instructions to update your credentials. For individual troubleshooting, call the Landing Host Team at 415-915-9076
Yes. While every home has a vacuum and mop, you're responsible for having your own cleaning supplies. In addition to standard cleaning supplies, you must bring an Ozone Machine, and Portable Carpet/Upholstery Vacuum.