Why You Should Take a Day Trip from Miami to Key West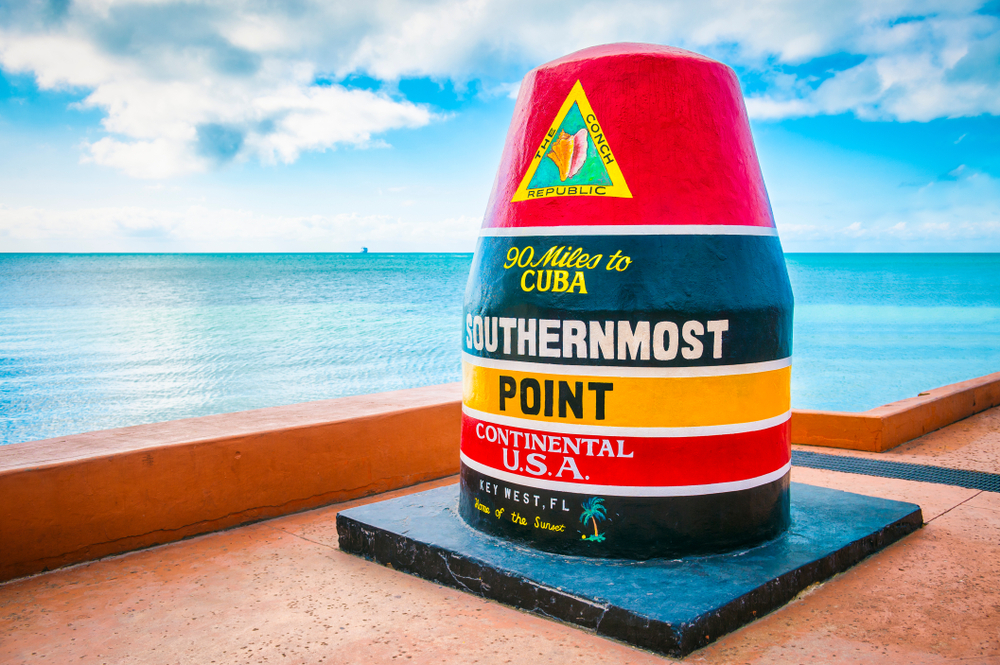 Miami is such an amazing place to live, work, and play. Magic City offers all kinds of amazing activities to suit all preferences and passions, from world-class restaurants, nightlife, and bar crawls to top-notch snorkeling, beaches, and outdoor activities.
All things considered, though, one of the best things about living in South Florida is the easy access it offers to the Florida Keys, especially heavy hitters like Key Largo, Islamorada, Big Pine Key, and, of course, Key West. With their dazzling natural beauty, wealth of outdoor activities, amazing food and bar scenes, and endless tropical vibes, these world-famous isles feel a world away from the hustle and bustle of Miami and Fort Lauderdale, even though they're practically in your backyard.
In fact, ask any South Florida local what the best way to spend a long weekend is, and most will probably head you to head south on a Key West road trip or a Florida Keys road trip. There are plenty of great places to stop at along the way for golden conch fritters, creamy key lime pie, and locally crafted souvenirs. What's more, the drive from Fort Lauderdale or Miami to the southernmost point of the Continental United States is less than four hours long and so scenic that you'll be able to fill your social media feed with wanderlust-worthy shots for days.
Ready to start planning your Key West road trip or Florida Keys road trip from Miami, Miami Beach, or even Fort Lauderdale? Here's everything you need to know, as well as some insider tips to maximize your trip along the Overseas Highway and the iconic Seven Mile Bridge.
Should you take a day trip or a weekend trip to Key West?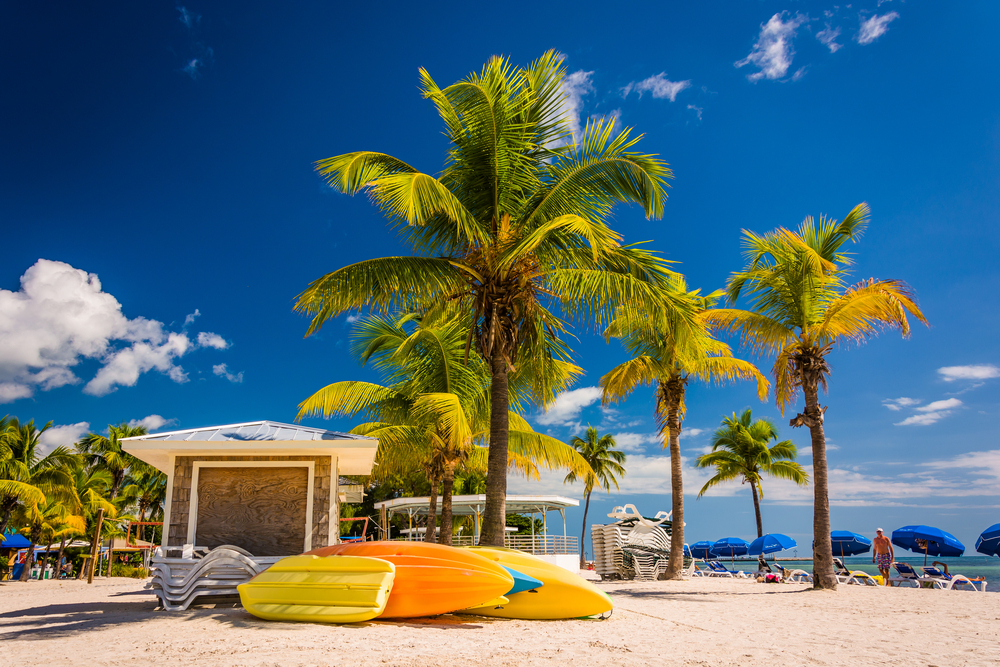 If you only have time for a day trip south, that's no problem at all. The Florida Keys really start in Key Largo, and the drive there is just an hour to an hour and a half, depending on what time of day you choose to depart. If you take off early enough in the morning, you'll get there in a jiffy, giving you plenty of time to soak up the sunshine shoreside, explore a national park, set out on one of the area's many snorkeling tours or fishing cruises, or join a wildlife-watching excursion. You'll also be able to squeeze in a crave-worthy lunch of crispy conch fritters and refreshing key lime pie. The best part? Because some of the Keys are so close to the mainland, you'll still be able to make it home before it gets late.
If you have more than a single day to spare, a Key West road trip is the way to go, with stops at John Pennekamp Coral Reef State Park in Key Largo, Turtle Hospital and Dolphin Research Center in Marathon, and Bahia Honda State Park in Big Pine Key on the way down south or on your return journey.
How to get to Key West and some of the other top-rated Florida Keys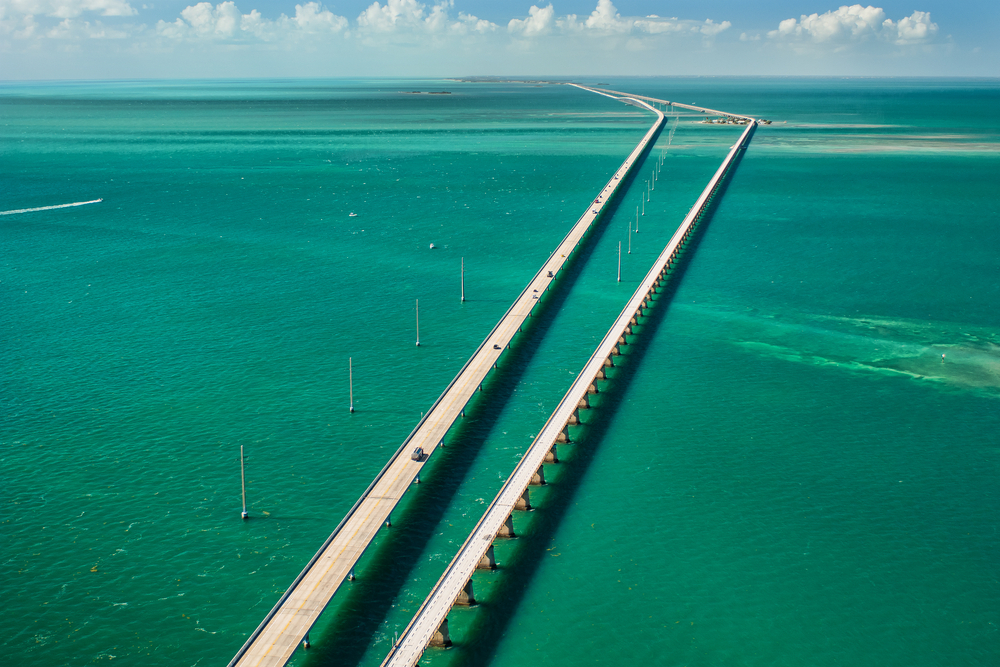 A Key West drive from Miami, Miami Beach, or Fort Lauderdale is super simple. All you have to do is keep heading south along US 1 (carried by the famous Overseas Highway) and you'll hit Key West—and all of the other major islands in the chain. First up is Key Largo, home to the famous John Pennekamp Coral Reef State Park and some of the world's top snorkeling and diving sites. Then comes Islamorada, Marathon, Big Pine Key and the Lower Keys (home to Bahia Honda State Park), and finally, everybody's darling, Key West.
Without a doubt, the most convenient way to visit the Florida Keys and Key West is to rent a car or drive your own along the Overseas Highway. However, if you prefer not to drive, there are a few other options you can choose from instead.
One is to visit Key West by bus. There's a company called Key West Double Decker that offers round-trip fares from Miami to Key West on comfy, air-conditioned buses for about $39. If you're planning to stay a bit longer and aren't quite sure yet when you'll be returning, you'll be pleased to know the company also offers one-way fares for about $29.
Round-trip bus tickets to Key West with Key West Double Decker are ideal if you're trying to maximize your time and comfort on a Key West day trip. The bus leaves Miami at 7 a.m. and has you back home by 9:30 p.m., giving you six and a half hours of free time to explore Key West and all of its wonders. Though squeezing a bunch of activities into this window may be a challenge, this is still a great option if you're looking to get a taste of the island affordably—without having to drive back home. That means you can live it up in Mallory Square and indulge in Key West's vibrant bar scene, as well as a couple of key lime pie shots (yes, it's a thing — especially on Duval Street).
Lastly, you can choose to turn your Florida Keys road trip or Key West day trip into an aerial adventure by opting to travel via seaplane tours. While these are definitely among the priciest modes of transportation to reach Key West (a Key West drive is far cheaper), they're also the most wow-worthy way to do a Key West day trip.
Miami Seaplane Tours offers an eight-hour Key West experience priced at $650 per person that runs from Miami to Key West and back again. In addition to enjoying truly breathtaking sea views from the air, guests also have the option to upgrade their trip with a guided driving tour of the island. The same company also offers three-hour fly-and-snorkel seaplane tours in Looe Key and three-hour fly-and-dine seaplane tours in Islamorada, both priced at $650 per person.
What to see and do on a Key West road trip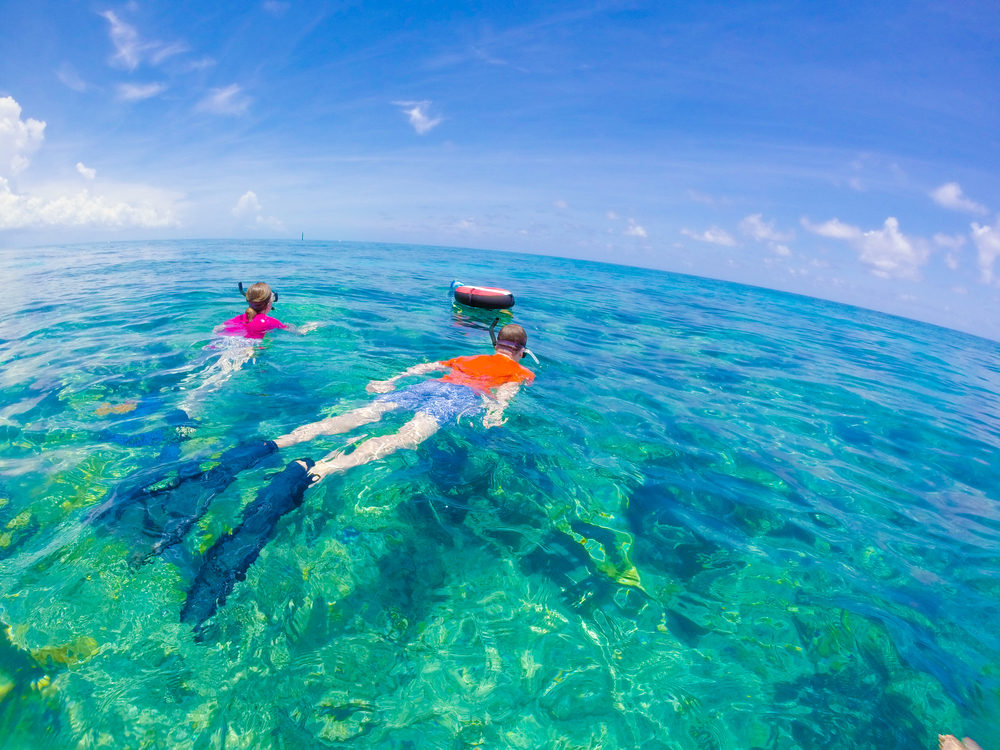 No matter which of the Florida Keys you choose to visit during your Florida Keys road trip, you'll find plenty of bucket-list activities and experiences to fill a full-day getaway. If you're planning a Key West drive, however, it's best to set aside more than a single day to really immerse yourself in everything this laid-back, fun-loving island has to offer.
You can spend a few hours during your trip exploring the Hemingway Home and Museum, followed by lunch at Sloppy Joe's Bar (where Ernest Hemingway used to hang out in the 1930s). You can also choose from a number of fascinating tours or adventures by boat depending on your interests, from snorkeling trips to fishing boat cruises to bicycle tours past Key West's many historic, pastel-colored estates. When the sun goes down, you'll be glad you're staying the night—Key West's famous Duval Street and Mallory Square are loaded with buzzing cafes, restaurants, and bars serving up all kinds of local favorites, like conch fritters, key lime pies, and all your favorite vacation libations.
Tips From a Landing Member
"In Key West, we spent our time at the Hemingway House, Fort Zachary Taylor, Dry Tortugas National Park, and eating Kermit's famous Key Lime Pie, all of which we highly recommend!"
— Madison Liston Gomes, "How We Spent Three Months Living in Miami"
The next morning of your Key West road trip, you can spend a few hours oceanside indulging in some adrenaline-boosting water activities and tours just for thrill-seekers, like parasailing, windsurfing, or deep-sea diving. Or, you can channel chill vibes instead and opt for a relaxing glass-bottom boat tour, some educational eco-tours, or a ride on the Conch Tour Train, one of Key West's most iconic bucket-list activities. Don't forget to snap a picture at the giant buoy that marks the southernmost point in the U.S., right on Whitehead Street and South Street.
However you choose to spend your Key West adventure, the more time you have, the more experiences you can squeeze in. If you only have time for a day trip to Key West, that's totally fine. Choose one or two activities—like bike rides, walking tours, or restaurant hops—then come back for a longer trip at a later date and try some of the other cool experiences on offer. Many of them offer free cancellation with enough advance notice, too, so you can book with peace of mind in case your plans change.
What to see and do on a trip to Islamorada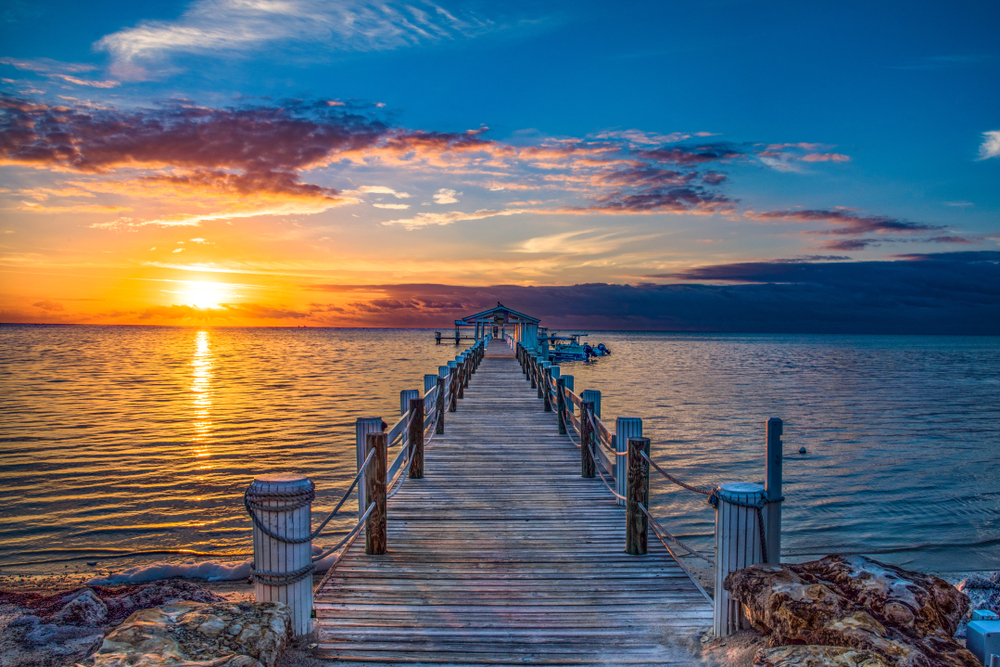 While Key West is arguably the most popular of the Keys (especially among Ernest Hemingway fans!), there are several other destinations well worth visiting along your road trip south if you don't have time to make it all the way down to Mile Marker Zero. Islamorada is a great option for a short overnight trip or even a day trip, and it's just an hour and a half from Miami.
This lush, pretty village is made up of six picturesque keys that can be reached by car or boat. It's also home to a laundry list of attractions and must-visit sites, including:
If you fancy a pint of ice-cold beer in between onshore adventures like snorkeling and fishing, check out the top-rated Islamorada Brewery and Distillery. You can also satisfy your cravings with delicious seafood and island fare at Lorelei Restaurant & Cabana Bar, a favorite haunt among locals and visitors alike.
What to see and do in Big Pine Key and the Lower Keys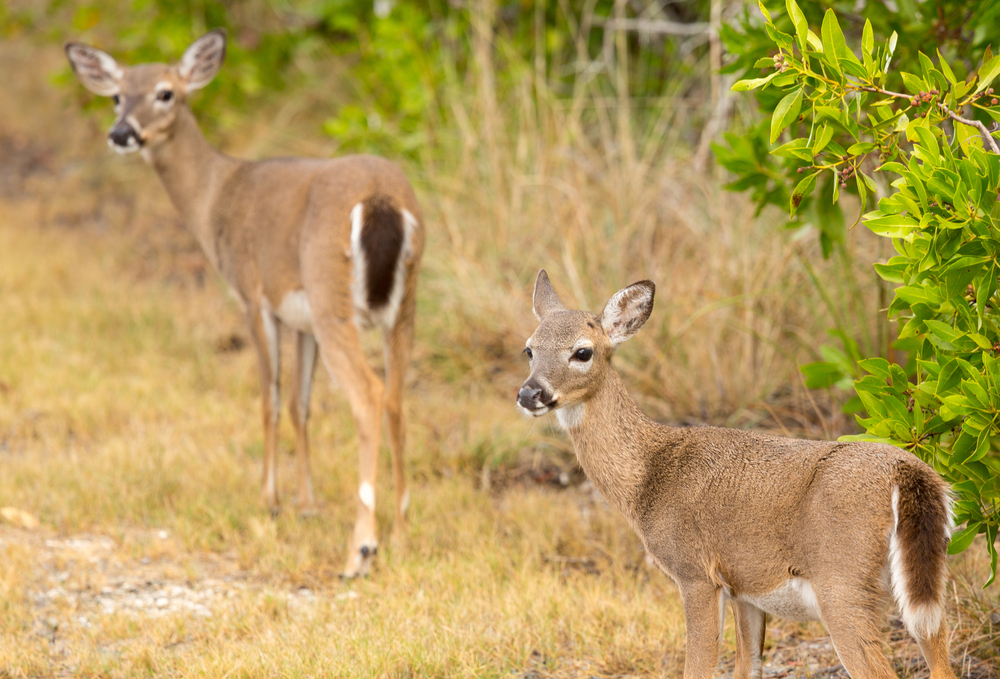 If you have a little more time to spare on your road trip, head just an hour's drive south of Islamorada to Big Pine Key and the Lower Keys. This area is a true nature lover's paradise, with a seemingly endless array of outdoor activities and opportunities to enjoy the fresh air and warm sunshine.
Among the top stops on most travelers' road trips to the Keys, this stunning series of isles is a haven for snorkelers, anglers, divers, and water sports enthusiasts. It's also home to several spectacular white-sand beaches at Bahia Honda State Park.
If you're into animal encounters, you can head to the National Key Deer Refuge, where you can spot wild deer up close. Those looking for a "reel" good time will have their pick of incredible fishing sites, as well as shallow, reef, and deep-sea fishing tours for every preference, skill level, and budget.
What to see and do on a road trip to Key Largo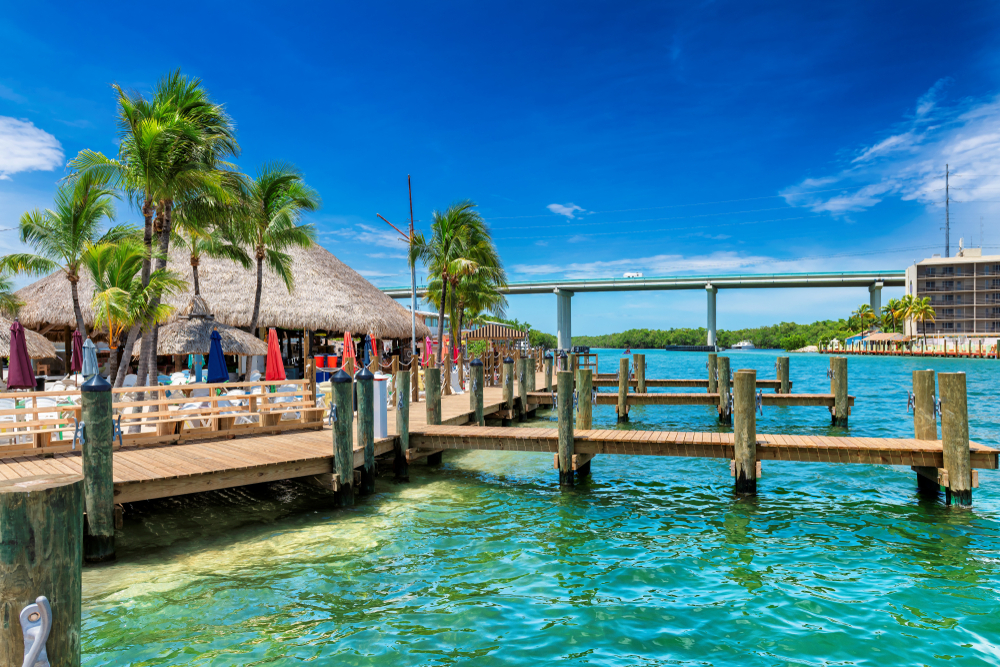 Finally, one of the most convenient destinations to visit during a Florida Keys day trip is Key Largo. The closest of the Florida Keys to Miami and Fort Lauderdale, sprawling Key Largo offers something for every traveler. For starters, it's known as a global diving capital and offers the largest artificial reef in the world. It also beckons to divers with a fascinating shipwreck, the USS Spiegel Grove Wreck, which is 500 feet long and teeming with colorful coral and marine life.
Key Largo is also where you'll find the gorgeous coral groves and forests of John Pennekamp Coral Reef State Park, which has its own breathtaking beach and offers a plethora of wildlife tours and eco-tours. If you're into biking, you can hit the Oversees Heritage Trail, a network of 76 miles of trails between Key Largo and Key West that passes through several different state parks. And, at Island Dolphin Care, another well-known dolphin research center and must-visit spot, you can mingle with some of the ocean's most playful mammals.
Whether you have a few days or just a few hours to spare, a Florida Keys road trip is one of the many bucket-list activities every South Florida resident should strive to do at least once. Most folks need to fly hours to reach tropical destinations as beautiful as Key West, Islamorada, and Key Largo, but when you live in Miami, they're all right in your backyard. Take some time to check out these postcard-pretty vacation destinations on a day trip or overnight escape by car, bus or seaplane—you'll be so glad you did.
Thinking about moving to Miami?
After your Key West day trip, come home to an apartment you love in the heart of South Florida. Landing offers fully furnished apartments in Miami with flexible lease terms, so you can stay as long as you like and explore everything the area has to offer on your own terms. Learn more about what a Landing membership can do for you today!