Where to Find the Best Mexican Food in Denver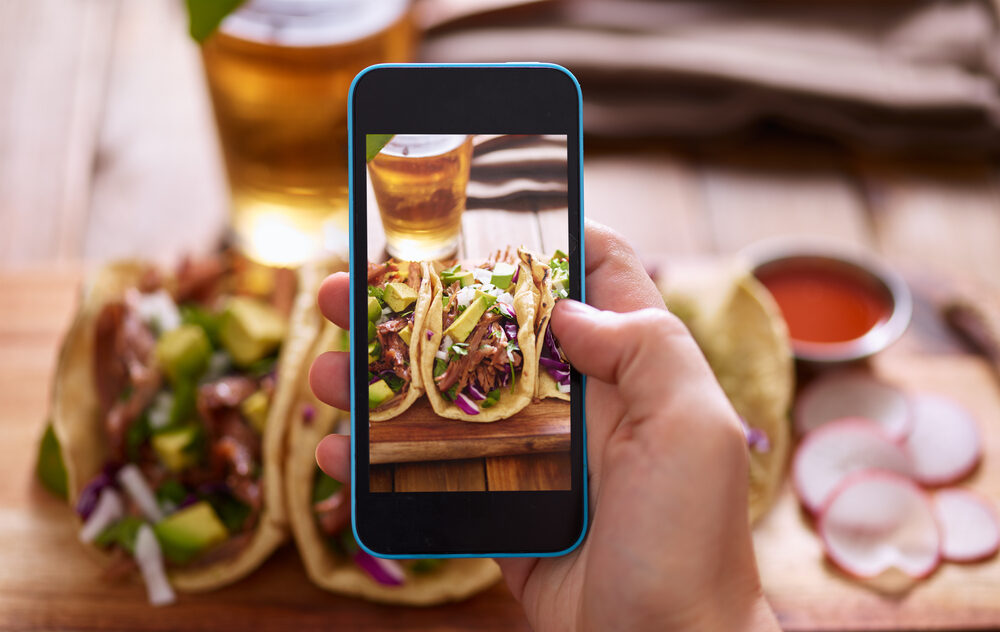 Denver, Colorado, is home to a number of cooks and chefs who are passionate about bringing bold flavors inspired by cuisine from south of the border to the Mile High City. Here, you'll find appetizing breakfast burritos, tasty after-dinner desserts, and everything in between.
From small mom-and-pop shops to upscale fine dining restaurants, we've compiled a list of 15 of the best spots to find delicious Mexican food in Denver, including:
La Loma
Chakas Mexican Restaurant
La Diabla Pozole y Mezcal
Los Carboncitos
Machete Tequila + Tacos
Chili Verde
El Taco de Mexico
Otra Vez Cantina
Tacos Tequila Whiskey
Cantina Loca
Adelitas Cocina Y Cantina
SOL Mexican Cocina
D'Corazon Mexican Restaurant
Los Chingones
La Loteria Taqueria
Let's get started!
1. La Loma
La Loma has been serving up Tex-Mex and Mexican food in the Mile High City for more than 30 years. What started as a small family-owned Mexican restaurant located in a little brick house is now a bustling location in downtown Denver known for its award-winning dishes. Try their renowned red or green chile in Grandma's Green Chile served with rice, refried beans, and house-made tortillas.
2. Chakas Mexican Restaurant
The mouth-watering food at Chakas Mexican Restaurant comes from family recipes passed down over generations. Located at the edge of Virginia Village in southeast Denver, it's a mom-and-pop shop known for its fresh and fast food made from scratch daily. Try their Piña Mix, a pineapple cut in half and filled with strips of chicken, steak, and marinated pork.
3. La Diabla Pozole y Mezcal
When Chef Jose Avila opened La Diabla Pozole y Mezcal in Five Points, he set out to honor his Mexico City roots in Denver's first eatery devoted to pozole, a traditional Mexican soup made with in-house nixtamalized Mexican maize, flavored broth, shredded lettuce or cabbage, radish, onions, limes, and meat. Pair your pozole with a signature cocktail for the full experience.
4. Los Carboncitos
You can find Los Carboncitos in the Villa Park neighborhood in west Denver and in the Highland neighborhood in northwest Denver. One highlight of their expansive Mexico City-style menu is the huaraches. These long and thick grilled tortillas have a bean and cheese spread and are topped with one of their many options, including steak and cactus leaves, mushrooms, slow-cooked pork, or chicken.
5. Machete Tequila + Tacos
If you're looking for a twist on the traditional, Machete Tequila + Tacos is the spot for you. At their three locations in Denver (Union Station, Cherry Creek, and Congress Park), they've got an extensive menu of tequilas and a wide range of out-of-the-norm taco fillings. Try the Quesabirria taco made with braised sirloin in adobo marinade, Oaxaca cheese, onions, and cilantro, or the Langosta taco made with grilled lobster, smoked avocado, corn, and chile morita aioli in a squid ink tortilla.
6. Chili Verde
At Chili Verde in Sloan Lake, chef and owner Eder Yanez-Mota's menu features the rich flavors of Puebla, Mexico, in award-winning dishes like the Crepas Poblanas, a crepe stuffed with seasoned slow-cooked shredded chicken and topped with creamy poblano sauce. They also have a sizeable selection of gluten-free options available.
7. El Taco de Mexico
Lincoln Park's El Taco de Mexico is an unassuming spot that locals love for its all-day breakfast and traditional Mexico City-style plates. It's a family-owned restaurant with nearly 40 years of Mile High history. Venture beyond the typical menu items, and try the tongue tacos, the milanesa (breaded beef) plate, or the cheeksmeat torta.
8. Otra Vez Cantina
Located on the 16th Street Mall in downtown Denver, Otra Vez Cantina is an upscale-casual Mexican and South American-influenced restaurant with a bar boasting more than 200 tequilas and mezcals and a wide range of handcrafted cocktails. The atmosphere is vibrant and open, with their 20-foot floor-to-ceiling bar serving as a connection point for their street-side patio.
9. Tacos Tequila Whiskey
Take advantage of daily happy hours at either of Tacos Tequila Whiskey's locations in Highland and City Park. They pride themselves on their twists on Mexican street food and their selection of quality, small-batch tequila and whiskey. They use local ingredients when they can to enhance the flavors of their regional recipes even more.
10. Cantina Loca
James Beard-nominated chef Dana Rodriguez imparts flavors from her hometown of Chihuahua, Mexico, into the street food at Cantina Loca in the Highland neighborhood. Dine with a group and chow down on the family-style tacos or shared bites. Wash them down with a delicious margarita, and finish up the meal with Mexican Popsicles or Lemon Panna Cotta with blueberry compote.
11. Adelitas Cocina Y Cantina
Owner and head chef Silvia Andaya started Platt Park's Adelitas Cocina Y Cantina to pay tribute to mothers and traditional family recipes from the state of Michoacán. They've got several weekly specials, including $2 tacos on Taco Tuesdays, $3 mix-and-match tamales on Thursdays, and Chef Silvia Friday dinner specials on Fridays after 5 p.m.
12. SOL Mexican Cocina

SOL Mexican Cocina in Cherry Creek brings flavors of coastal Mexico to Colorado. The Baja-style food is fresh, simple, and made from scratch using tried-and-true techniques dating back centuries. Ingredients are locally sourced whenever possible, and their 24 salsas are made in-house every day. Don't forget to get a margarita made from one of the more than 100 small-batch tequilas and mezcals they stock their bar with.
13. D'Corazon Mexican Restaurant

LoDo's D'Corazon Mexican Restaurant is a bustling spot known for its substantial portions, strong margaritas made with a house-made mix, and delectable comfort food. Try a smothered burrito or their Soft Chiles Rellenos Plate made with Anaheim chiles stuffed with cheese, hand-dipped in egg batter, and "lovingly prepared the way grandma used to."
14. Los Chingones

Los Chingones is a taqueria with several locations in the Denver metro area: Central Park, Denver Tech Center (DTC), and two neighboring spots on Larimer in RiNo. Each has its own perks, including rooftop seating, patios, and late-night hours, but they all serve the same savory food and drinks.
15. La Loteria Taqueria

La Loteria Taqueria got its start as a family-owned food truck making its way around the Mile High City. Now, their brick-and-mortar location on South Broadway serves up flavorful twists on chef and owner Edgar Silvestre's family recipes. Try the Breakfast Enchiladas or their Crispy Baja taco made with Pacifico battered white fish, habañero-cabbage slaw, and pineapple salsa.
Looking to move to Denver, Colorado?
The neighborhoods in Denver all have their own unique traits, but you'll find incredible food, drinks, and fun in each of them. After you find the right spot in the city for you, sign up for a Landing membership and check out the fully furnished apartments in Denver currently available for rent. Landing's flexible lease terms make it easy to explore the city and test out a few neighborhoods to make the most of your time in the Mile High City.