"Where Should I Live?" A Guide for Making Your Fresh Start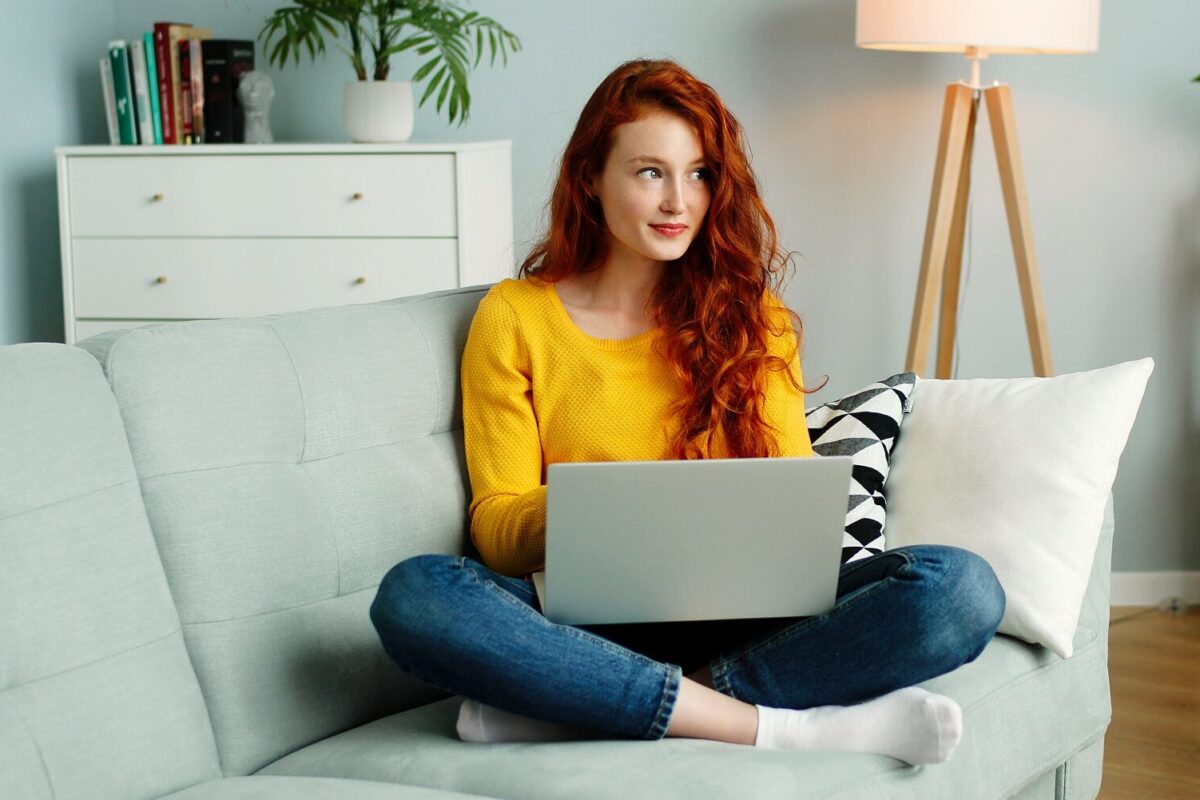 As a kid, maybe you moved around a lot. Or, maybe you lived in the same place all your life. Either way, you're not a kid anymore, and now you get to choose where you want to be. The question is: Where should you live?
It's a big question—one with its own set of sub-questions and whose answer depends on personal preferences and external factors alike. Indeed, there's a whole wide world out there, but not all four of its corners may be suited for you.
This guide will help you pick your corner by discussing the following considerations:
Before the decision
The financial factor
Career moves
Choosing a climate
Spending time outside
Getting around
Culture, food, and nightlife
A sense of community
Safe and sound
Let's get started!
Step 1: Get a general idea of what you're looking for
Whether you end up a block away from your childhood home or in an entirely new city, having a plan in place can help make the whole process easier:
Step 1: Identify why you're moving. Your plan should account for everything, from what's involved in the moving process—like filing for a change of address and updating your driver's license—to your own personal goals. In fact, those goals might be tied to the reasons you're moving in the first place, be it living with your partner, financial opportunities, or a desire for independence.
Step 2: Determine the length of your move. Coming to a decision will become significantly easier once you have a handle on the length of your stay. Is this one step in the journey, or will you be sticking around a while? A short-term stay provides you with flexibility, allowing you to get a taste of something new without the burden of long-term commitment. However, if you're looking for somewhere long-term, you'll want to factor in things like nearby universities, amenities, and neighborhoods.
And, of course, the more research you do, the more prepared you'll be. You don't need to be able to write a thesis paper on your city of choice, but it can't hurt to be in the know.
Step 2: Consider your finances
It goes without saying that you have to be able to afford wherever you live next, not to mention have enough saved up to move out in the first place. Obvious, right? Less obvious are the actual numbers, which is where that research from earlier can come in handy.
First and foremost, what is the cost of living? Cost of living accounts for everything from clothing to Barre classes, market prices to monthly utilities, and restaurants to rent. And knowing how much you can expect to pay per month on average can help you find the best city for you.
Paying attention to how the city itself is doing economically can also affect your decision. You can't account for every factor, but numbers surrounding population, job growth, average household income, and general quality of life are easily accessible online.
To that end, cities with relatively low costs of living and high quality of life include:
Omaha, Nebraska
Columbus, Ohio
San Antonio, Texas
Step 3: Factor in your career moves
Even in the age of remote work, it can feel reassuring to live in a place with abundant job opportunities in your field.
Of course, if you're moving to a city because of a job, you'll want to double-check your new position provides enough income for you to live comfortably. And, if you're moving to a city because you want to land your dream job, know that you're not the first person to have that idea and won't be the last.
Worst-case scenario, you don't ace the interview but you've already moved. In that scenario, it's best to live in a city with stable job opportunities across the board. Having a job on the back burner can ensure that you stay financially stable during your move.
Assuming you do have a job lined up, check to see whether your company offers a relocation package. They can be extremely helpful when settling somewhere unfamiliar, offering services like moving insurance and travel reimbursement. No two are the same, but many are negotiable.
Cities for those with a career-first mindset include:
Salt Lake City, Utah
Jacksonville, Florida
Oklahoma City, Oklahoma
San Francisco, California
Step 4: Choose a climate that works for you
As gratifying as it would be to secure the bag in a brand-new city, bad weather has a special way of killing the mood. However, "bad weather" means different things to different people. One person's snow-shoveling season is another's winter wonderland.
When choosing a city to move to, consider all the rain, sleet, and snow that may come with it.
For example, if you move to Miami, Florida, you can expect to balance sunny days with hurricane risks. Head to Kansas City, Missouri, and pleasant average temperatures in the 50s give way to harsh winters. Or choose San Francisco, California, and sacrifice beach-worthy days for consistently moderate weather and wildfire risks.
If you've always wanted to live close to the water, there's an ocean of great (and affordable) options. Brownsville, Texas, has views of the Gulf of Mexico that'll make any apartment feel like home. And Ocean City, Maryland, lines the Atlantic with boardwalks abound. Beautiful Baraboo, Wisconsin, on the other hand, overlooks a clear river rife with canoes.
When making a decision, keep in mind that climate also affects the following:
Energy bills
Frequency of perilous weather events
Ease of transportation
Step 5: Spend time outside
Fair weather means there's a fair chance your new city features a wealth of green space. Whether you're searching for somewhere to walk your furry friend or shoot some hoops, assessing a city's parks and recreation—as well as how accessible they are—is essential.
The Trust for Public Land, a conservation organization focused on the connection between people and nature, goes so far as to assign each city a ParkScore. Their "analysis is based on five characteristics of an effective park system: access, investment, acreage, amenities, and equity." Some of their highest-scoring cities include:
St. Paul, Minnesota
Arlington, Virginia
Irvine, California
Yet, as refreshing as parks can be, nothing quite compares to venturing past city limits and immersing yourself in nature. Naturally, some cities are going to be closer to national parks and nature preserves than others. It's just a matter of whether you're more interested in visiting snowy tundras or the open plains.
Here are a few cities that have natural wonders just a stone's throw away:
Huron, Ohio: Close to Old Woman Creek, a freshwater estuary situated by Lake Erie.
Lake George, New York: Opens up into the state's premier mountain range, the Adirondacks.
Flagstaff, Arizona: Sits near the Grand Canyon, as well as ski resorts and pueblo sites
Step 6: Learn about transportation
Learning how to get around in a new city can take time, but it won't take nearly as long to determine whether it's easy to get around.
The speed and efficiency of public transportation—from trains to ferries—is usually a good indicator. Ideally, public transportation should provide consistent, reliable access to most neighborhoods, stores, and jobs. Some of the best in the business in these respects include:
Jersey City, New Jersey
Washington, D.C.
Portland, Oregon
Not everyone wants to ride the bus, though. Those who prefer to do the steering might choose a car- or bike-friendly city, which accounts for things like infrastructure, road safety, and the cost and quality of maintenance.
For example, cities like Lincoln, Nebraska, are prized for their lack of congestion and abundance of affordable auto-repair shops. And Minneapolis, Minnesota, is America's most bikeable city, providing ample routes and even cycling education.
And, of course, for those days when you don't want to deal with public transit or get behind the wheel, the ability to walk around your city easily and safety matters. Cities as diverse as coastal Long Beach, California, and cobblestone-laden Philadelphia, Pennsylvania, are among the most walkable.
It also helps to determine which forms of public transport states excel in. For example, New York City's most popular form of public transport is the subway, while San Diego's is the bus.
Step 5: Explore the culture, food, and nightlife
Leaving behind your favorite sandwich shop can feel like the end of the world, but every city has its own unique flavor. New Orleans, Louisiana, for instance, is known for its world-renowned variety of Creole and Cajun delights, whereas Charleston, South Carolina, puts its all into Southern-style comfort food.
Eateries aside, ensure your home-to-be caters to your culinary needs, whether that means an ample amount of vegan options or a collection of specialty grocery stores.
Good food is a good sign, but it's also nice to have things to do. Live music fans will have plenty of opportunities to jam out in cities like Seattle, Washington, and the bluegrass-infused Asheville, North Carolina. And art lovers will find no shortage of pieces to admire in the likes of Fort Lauderdale, Florida, and Boulder, Colorado.
And for those hoping for an active nightlife and dating scene, these cities might have what you're looking for:
Austin, Texas
San Diego, California
Honolulu, Hawaii
Step 7: Identify a community you'd like to join
If friends or family live nearby, take full advantage. Ask where the best places to eat and shop are, which neighborhoods are worth spending time in, and any other questions you may have about acclimating to your new surroundings.
If you're a stranger to your new city, finding your people is crucial when locating your perfect home. No one's going to tell you it's easy, but neither is moving to a new city. After all, both take a lot of guts.
To that end, here are a few ways to foster a sense of community no matter where you end up:
Hello, fellow hobbyists: Have a hobby? Chances are you're not the only one in town. See if there are local chess clubs, cooking classes, or runner meetups in your cities of choice.
Ask people you know: This won't be true of everyone, but someone you know might know someone else nearby. Text a friend or reach out to your social network.
Have faith: If you're religious, you're bound to find a place of worship close by. Speaking with spiritual leaders is a good way to start branching out and meeting new people, too.
Be flexible and follow up: Meeting someone is only the first step. After that, it's up to you to continue the journey. Ask a neighbor to coffee with you or set up a weekly meet-up with fellow dog-lovers in your area.
Step 8: Be aware of local safety
On top of everything else, you should feel safe wherever you live. There are myriad ways to look into crime online or through apps, but you can also contact local public relations and law enforcement offices for an on-the-ground perspective. Even your new neighbors might know a thing or two.
A prosperous local economy, well-lit streets, and well-attended community events can also help you gauge neighborhood safety.
Staying healthy is another way of staying safe, so check ahead of time to see if your medical needs are met, from quality dentists to respected physicians. Knowing where the nearest hospitals are can be helpful as well, especially if there's an emergency.
These cities are top-of-the-line when it comes to the cost of, access to, and quality of healthcare:
Boston, Massachusetts
Baltimore, Maryland
Phoenix, Arizona
Landing: A home for wherever you choose to live
Part of choosing where you want to live is knowing your wants and needs and who you want to be. Then it's time to understand the process and analyze the logistics to ensure your future destination is the perfect fit.
Landing is here to help with that.
Through our membership-based network, you'll have access to flexible-lease, fully furnished apartments in 375 cities across the country. We cut out application fees and security deposits, and you won't need to worry about paying an additional month's rent upfront. All you have to do is show up and start enjoying your new city.