What Is Slowmadism, and Why Is It the Best Way to Travel?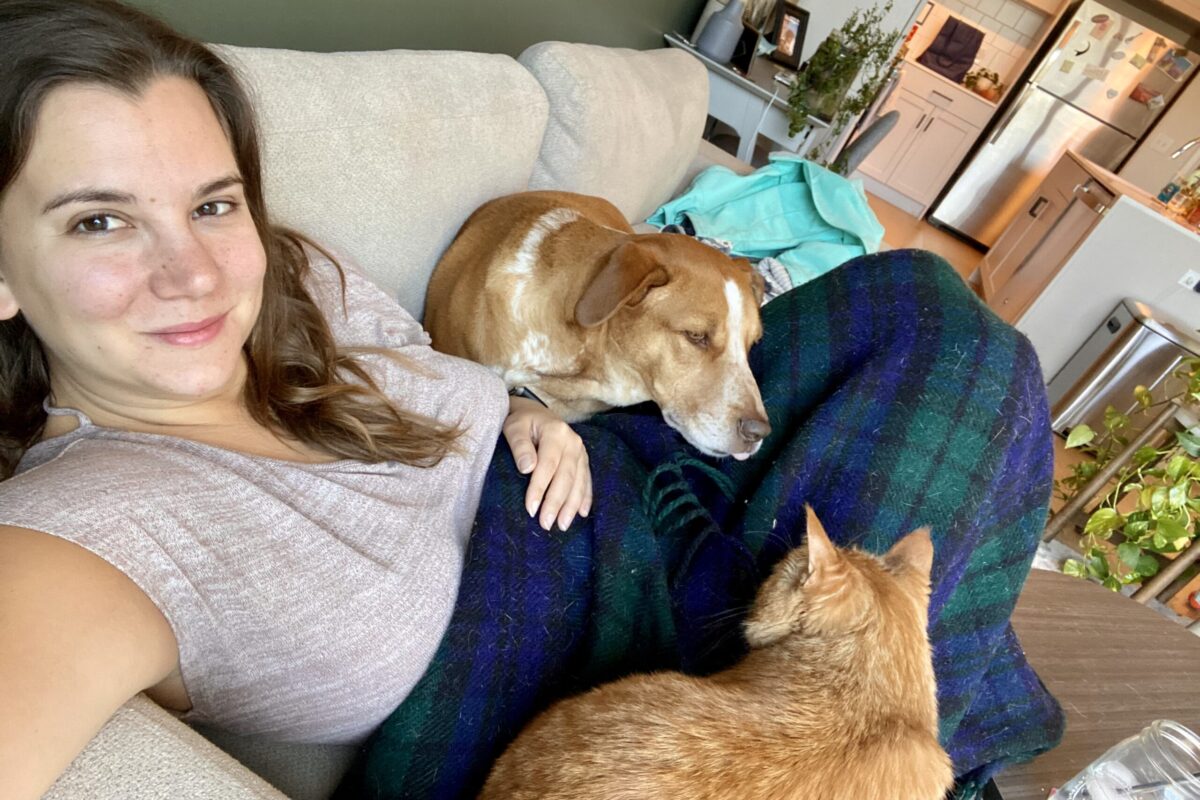 The term "slowmadism" has recently been surfacing online, and after doing some research, I'm proud to say that I've been a "digital slowmad" for over 18 months. So, what the heck is slowmadism, and why is it the best way to travel? Let's dive in.
What is slowmadism?
Traditional nomadism refers to people who don't have a home base and who choose to freely travel from place to place. An example of this is someone who travels from New York City to San Diego for a week, then picks up and heads to Austin for another week before jetting off to their next adventure.
The new terms "slowmadism" and "digital slowmad" refer to people who also don't have a home base, but who choose to travel more slowly around the world. An example is someone like me, who lived in Denver for four months, packed up my car and drove to Salt Lake City for three months, then went to Phoenix for another three months (and so on and so forth). 
There are certainly benefits to both lifestyles, but if you want to take things more easily and dive deeper into each place you visit, here are the reasons why the digital slowmad life might be the perfect fit for you: 
1. You'll experience quality over quantity
The most obvious perk of living the slowmad lifestyle is that you can spend more time in the places you visit, which allows you to explore much more and really get to know the people and your new surroundings.
When I lived in Denver for four months, I was able to experience three seasons, make several lifelong friends, explore dozens of beautiful trails, and try more beer than I can remember. And yet, there was still so much more that I didn't get the chance to do. If I had only lived in Denver for a week, I would have only scratched the surface of all that there is to do there.
2. There's less stress to deal with
To me, the thought of planning out back-to-back short trips over and over again, all while trying to experience and enjoy a new city, sounds stressful. By taking my time and settling into a new city, I can loosely plan out the things that I want to see and do over the course of three months.
And, if plans change—if I decide I'm not up for an adventure or if the weather is bad—then I don't feel guilty about missing out, because I know I'll still have time to do it while I'm living there. Then I can ignore FOMO and take time for myself to relax and catch up on a good book or the latest Netflix show.
3. You can get comfortable
When I commit to living in a city for several months, that place becomes my home. I unpack all of my essential belongings and find my new favorite coffee shop and dog park. It's comforting to have a sense of familiarity and stability in this otherwise wild and untraditional lifestyle.
Being a digital slowmad also allows me to make deeper connections with locals, because as soon as someone hears I'm in their city for three months, they tell me all the best spots I need to visit and experience before I leave. I always end up with way more recommendations than I can possibly do, but I keep them in my notes for the next time I come back.
4. You'll pack and move less often
If you don't like packing and moving, slowmadism might be the best way for you to travel. Rather than having to pack up and move every couple of days or weeks, you can unpack at a new spot and settle in for a few months.
And, if you're traveling with your car rather than flying, you can bring extra stuff that you may not necessarily need but want to have. For me, that's several houseplants, a bunch of cooking spices, and an ever-growing wardrobe.
5. You can bring your pets!
If you have pets you want to take with you, it can make traveling a lot more difficult. I've found that driving from place to place with my dog and cat is much easier (and cost-efficient) than flying. I also imagine it's a lot less stressful for them, since they're able to settle into a new spot and routine before we head out again.
6. It's okay to take your time
When I first started my digital slowmad journey, I felt like I needed to see and do everything in each city I visited. After all, life is short, right?
But I recently realized that life is actually pretty long. If I don't get to see and do everything in a city, then I can always come back and do it in five, 10, or 20 years down the road. It's important for me to take my time and enjoy my journey rather than rushing to do everything just to say I did it.
My advice is to slow down and enjoy the ride.
Living with Landing
In my travels, I have been staying with Landing. The company offers short-term, furnished apartment rentals with flexible stays that allow me to pick up and go when it's convenient for me. If you're starting out on your own digital slowmad journey, be sure to check them out!