What Is Dallas Known For?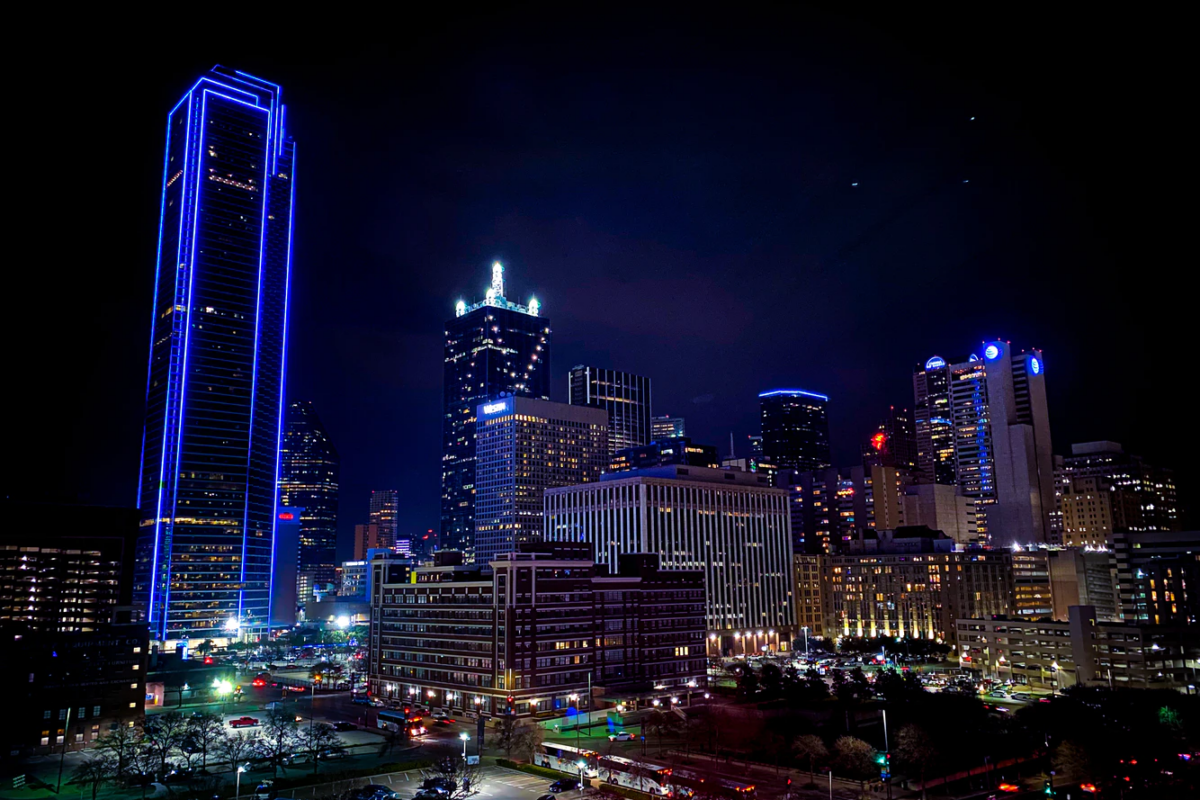 Dallas county is known for a lot, but it's most known for its great people. The people who live in the Dallas-Fort Worth Metroplex have a bigger-than-life attitude and are proud of their Texan heritage. They have the enthusiasm to do extraordinary things, which can be seen all over the city and in all walks of life.
In this blog post, we're going to dive into some of the things Dallas is known for, and the top fun facts or interesting tidbits that every future Dallasite should know before relocating.
Dallas Cowboys
How about them Cowboys?
Before moving to Dallas, you have to know that Texans love their football. Football is the most popular sport in America, and when people think of Dallas, Texas, they think of the NFL's Dallas Cowboys, otherwise known as "America's Team." Living in Texas is the ultimate American experience, and even though the Cowboy's hadn't had a successful playoff run in over 25 years, they still have a massive following and are the league's most valuable franchise.
In 2020, Forbes reported that Dallas Cowboys were not only the most popular NFL team, but the franchise was worth a whopping $5.7 billion! This is $1.3 billion more than the New England Patriots, who came in runner-up. The massive success of the Dallas Cowboys can only mean one thing: People in the Dallas-Fort Worth area and the rest of Texas are crazy about their football.
Other popular sports in Dallas
Outside of the Dallas Cowboys, the Dallas-Fort Worth metroplex is home to six other professional sports teams. The Dallas county teams include the Dallas Mavericks (NBA), Dallas Stars (NHL), Dallas Wings (WNBA), FC Dallas (BLS), and the Texas Rangers (MLB). The metroplex is also home to NASCAR and Indy racing and is a mecca for amateur athletes that are still trying to train and stay in shape. The Dallas-Fort Worth area is an ideal location for the most popular recreational sports in the world, and it includes over 200 golf courses, an amazing park system, and a diverse wellness community.
Dallas's unique history
Texas history and American history go hand in hand, and Dallas is home to many museums and organizations that take great pride in preserving this history. The Dallas Public Library is one of the few locations where visitors can see an original copy of the Declaration of Independence that was printed on July 4, 1776.
Dallas' early economic history revolved around agriculture, Native American trade, and the stockyards of Fort Worth. A key element to the city's growth accorded around 1873 with the development of multiple railroad lines that turned the city into the focal point of western commerce. The Dallas area became the economic hub for the southern United States and became a major player in Texas cotton production, and eventually oil in the 1930s.
After World War II, the city became the focal point of the telecommunications revolution that led to the development of the first microchip. This breakthrough in technology allowed Dallas to create a Telecom Corridor that is still home to thousands of technology companies that benefited from the development of microchips.
The city has a long and important history, but its most well-known historical event was the tragedy that occurred on Nov. 22, 1963. The assassination of President John F. Kennedy shocked the nation, and residents and visitors of Dallas can learn about the history of the JFK assassination in the Sixth Floor Museum.
Dallas is home to the largest art district
When people think of art, they typically think of cities on the coast such as New York City or Los Angeles, but when it comes to having the largest art district, Dallas has everyone beat with the Bishop Arts District, along with the Dallas Design District. Nobody does art like Dallas, and the Bishop Arts District is spread across 19 blocks and contains street art, galleries, museums, venues, and pop-up vendors. 
Largest urban park
Dallas has one of the country's best park systems, and it's only getting better. The Dallas Park System is one of the largest in the nation and includes 397 parks and over 20,118 acres. In addition, the Dallas-Fort Worth metro area is built along the Trinity River, and the Trinity River Corridor Project is a park project that will eventually be 10 times the area of New York's Central Park. Dallas is shooting for the largest urban park in the world!
Texas Barbeque
BBQ in Dallas is an every weekend activity, and some would call it a sport.
When it comes to BBQ, Texas and the city of Dallas is a step above. After you make the move to Dallas, you quickly recognize that you'll start making friends who are always looking for a reason to start up the grill or smoker. These people don't mess around, and when you're in Dallas, no two BBQ experiences are ever the same. Every grill- and pitmaster in the city has their own unique strategy to prepare, season, and smoke, and one thing that you never ask the chef is how they made their secret sauce.
Your nose will be overwhelmed by the intoxicating aromas, and you'll soon become addicted to eating barbeque for breakfast, lunch, and dinner. If you're looking for one of the best local experiences, you'll want to check out the dining room and meat counter at Cattleack Barbecue. It's so good that it's only open on Thursdays, Fridays, and Saturdays. If you're bringing your four-legged friend into town with you, be sure to check out some of the best dog-friendly restaurants in Dallas.
Frozen margaritas
Everyone knows that Texas cities are known for their BBQ and Tex-Mex, but what you probably didn't know is that Dallas is home to the frozen margarita machine. People in Dallas love washing down their Tex-Mex with frozen margaritas, and no matter where you are in the world, if you love frozen margaritas, you have Dallas to thank. Because while Jimmy Buffet might have created Margaritaville, Dallas inventor Mariano Martinez created the frozen margarita machine.
The inventor Mariano Martinez was a high school dropout with big aspirations. He started as the owner of Mariano's Hacienda, and he quickly realized that people kept coming back not because of his tacos and fajitas, but because of strong and refreshing margaritas. The problem is the restaurant became known for the drinks, but Mariano and his bartenders couldn't keep up with the demand. This left some drinks frothy and frozen and left other guests wanting more.
In order to fix his quality control problem, Mariano went to the drawing board. His moment of genius occurred on a routine coffee trip to 7-Eleven, where a Slurpee machine sparked an idea that would change the margarita industry forever. The original machine is in the Smithsonian National Museum of American History. While living in or visiting Dallas, you can pay your respects to the inventor and visit his original Mariano's restaurant in East Dallas.
Looking for more spots to sample the best of Dallas margaritas? Check out our blog post, "Where to Find the Best Cocktails in Dallas."
Agriculture
City slickers on the east and west coast may call Texas and farming communities across our great plains and southwest fly-over territory, but it's home to some of the most productive agriculture and livestock operations in the world. You can't have great BBQ and Tex-Mex without some local meat and flavors. Every year, this agriculture expertise is shown off at the Texas State Fair that happens in the Fair Park district of Dallas. While living in or visiting Dallas, you won't want to miss out on seeing the old stockyards in the neighboring city of Fort Worth. The stockyards are a great place to learn the area's history, shop, eat, and see a real cattle drive.
Dallas/Fort Worth International Airport
Texas has an airport that is larger than the island of Manhattan—the Dallas/Fort Worth International Airport (DFW). Dallas' central location makes it less than a four-hour flight from most North American cities, and the airport manages roughly 2,200 flights per day. Each year, an estimated 25 million visitors vacation or visit Dallas, and 49 million people visit the Dallas-Fort Worth metro area. Dallas is also home to the largest airline in the world, American Airlines.
Cool neighborhoods
There are over 34 Dallas neighborhoods in the city alone, and this doesn't even include the broader Dallas-Fort Worth metro, which includes 10 major cities and 13 counties. Some of the best neighborhoods in Dallas for young people include Downtown Dallas, Uptown, Lower Greenville, Deep Ellum, and University Park.
Quieter family neighborhoods are abundant all around the city, and the Dallas suburbs are an expansive network of strong valued communities. Some of the best suburbs include Addison, Colleyville, Trophy Club, and Trinity Grove. Each neighborhood will have its own unique vibe, but in Dallas, you can rest assured that every neighborhood will have plenty of BBQ and Mexican eatery options.
Live in Dallas with Landing
Dallas, Texas, is a wonderful city and is known for a lot more than listed above. Now that you know more about the city, discover the pros and cons of living in Dallas. Whether you're passing through for a short time or staying for a while, consider living with Landing.
You don't need to stress about getting trapped in a long-term lease, or even furnishing your whole apartment yourself. Landing offers flexible leasing options for furnished apartments in Dallas so you can live with ease.