Top 8 Ski Resorts Close to Denver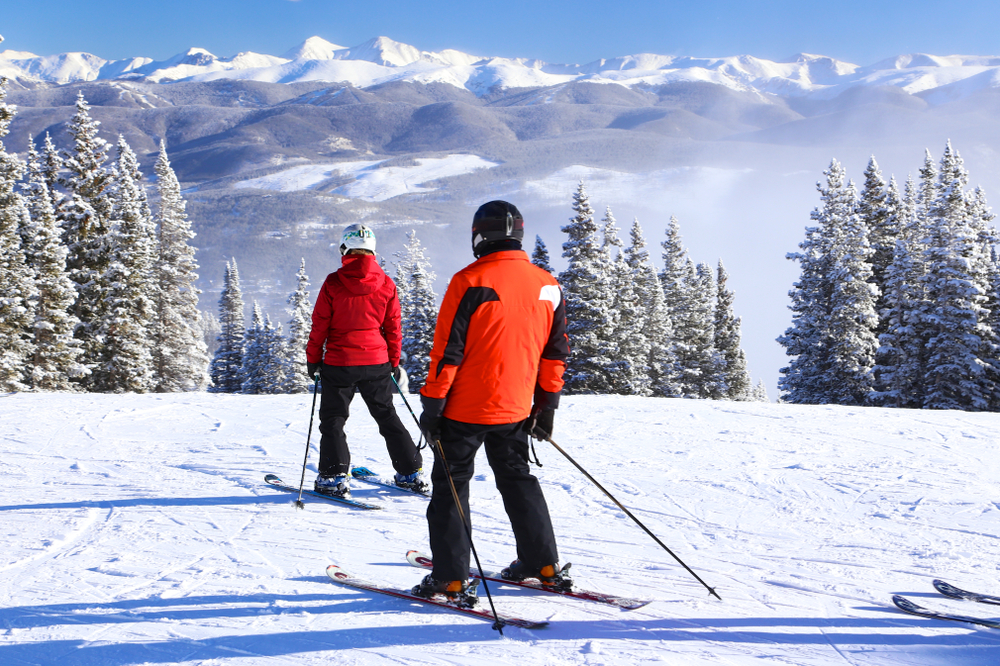 With more than 30 ski areas around the state, there's never a shortage of places in Colorado to find fresh powder to play in during the winter and spring months. If you're looking for a place to live that offers easy access to the slopes, Denver is the place to be.
Every weekend, skiers flock to I-70 for a straight shot to several nearby ski resorts. Whether you're looking for bunny slopes or a double-black diamond run, check out our eight favorite ski resorts within a two-hour drive of Denver, including:
Vail Mountain Resort
Arapahoe Basin
Eldora Mountain
Echo Mountain
Winter Park
Copper Mountain
Breckenridge Ski Resort
Loveland Ski Area
Let's get started!
1. Vail Mountain Resort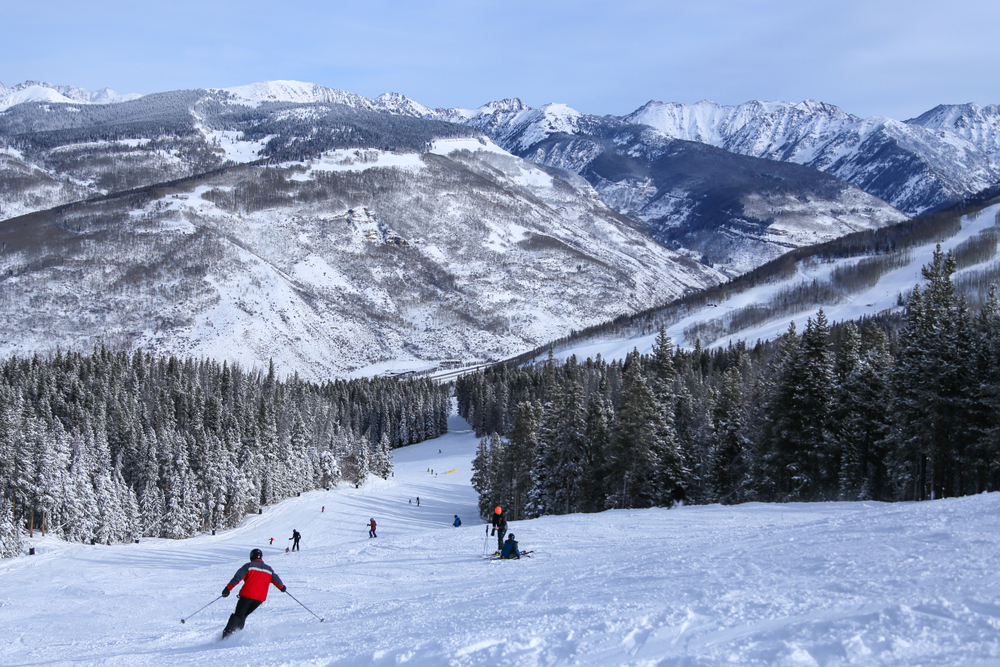 With more than 5,317 acres to explore, Vail Mountain Resort is one of the biggest ski resorts in Colorado. The varied terrain of Vail gives skiers of all experience levels a chance to have a solid day on the slopes, so it's no surprise that Vail can get busy if you're not out there early.
Just under two hours away from Denver, this popular resort is a snow lover's paradise. In addition to downhill skiing, Vail also offers a Nordic School where you can brush up on your cross-country skiing skills, take a snowshoe wilderness tour, or attend a telemark workshop so you can see the mountain from a different perspective.
2. Arapahoe Basin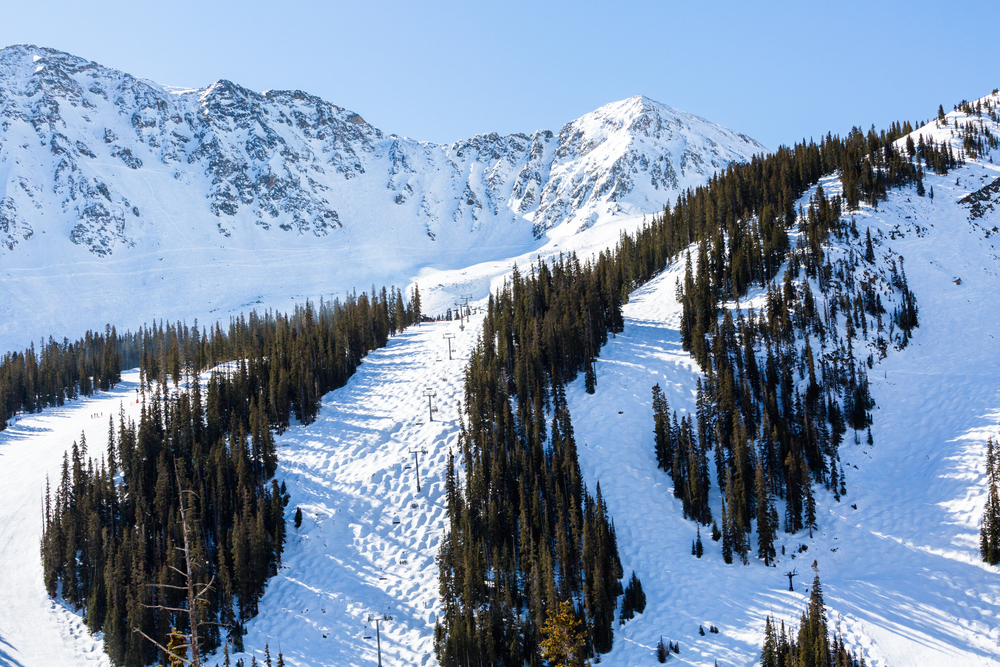 Arapahoe Basin, also known as A-Basin, is a smaller ski resort for those looking for a challenge. Boasting the longest ski-and-ride season in Colorado and a summit elevation of 13,050 feet (the third-highest ski area peak elevation in North America), A-Basin's nine lifts take skiers to 147 trails ranging in experience level from easy to extreme. There are also several terrain parks, including the Treeline Terrain Park, which is the highest terrain park in the country.
Arapahoe Basin is only an hour and 10 minutes away from Denver, which makes it an easy option for skiing close to Denver. However, do note that they limit the number of passes and lift tickets they sell to avoid overcrowding, so buying early is recommended.
3. Eldora Mountain
Located 47 miles from Denver, Eldora is known for being the closest Ikon Pass mountain to the Front Range. Its 10 lifts give skiers access to 680 acres of groomed terrain and eight ever-changing terrain parks throughout the mountain, so you'll be able to experience a new skiing challenge each visit. Eldora is also a great spot for beginner and intermediate skiers to visit, as more than half of its runs are green and blue. It's the perfect ski resort to pop over to during the week to get some daytime shredding in.
If you want a more relaxed experience, they also have a renowned Nordic Center and a machine-groomed Nordic Trail System that is track-set every night of the week.
4. Echo Mountain
Echo Mountain is only 36 miles away from downtown Denver and, unsurprisingly, a favorite of locals. It is mostly an intermediate mountain, but Echo Mountain Ambassadors are also available throughout the beginner area and near the lodge to offer tips and assistance if you're working on something tricky or need a little help with your skiing. Just look for them in the green and navy Echo jackets!
A special experience that many go to Echo for is its night skiing. It's included with your Day Lift Ticket, so you can truly spend all day and a big chunk of the night on the mountain.
5. Winter Park
Voted the No. 1 ski resort in North America by USA Today, Winter Park is a popular ski destination located just 67 miles from Denver. Even though it's close to the city, you'll still have an incredible backcountry experience in its 3,000 acres of skiable terrain. There are seven distinct territories for every experience level, from groomers to black diamonds.
If you want to take a break from your skis but want to stay in the snow, Winter Park offers tubing, snowcat tours, sunset snowshoeing, and biking (yes, ski biking is a thing!) on a SnoGo Bike Tour.
6. Copper Mountain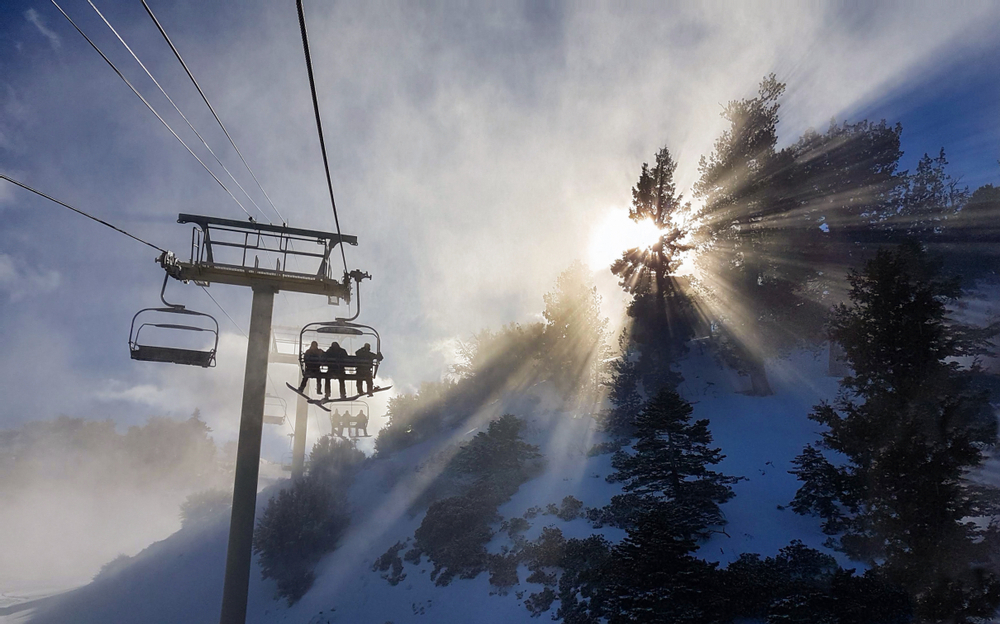 Known as the Athlete's Mountain, Copper Mountain prides itself on offering a pure mountain experience that inspires adventure, elevates ambition, and empowers progression. At 78 miles away from Denver, it's one of the state's most popular ski resorts. Here, you'll find 155 trails on Copper's 2,500 acres of naturally divided terrain, ranging from long-winding groomers to steep double-black drops.
Make sure you also check out the Rocky Mountain Coaster, a year-round alpine coaster that takes riders on a wild ride on a 5,800-foot track.
7. Breckenridge Ski Resort
An hour and a half from Denver, Breckenridge Ski Resort has 2,900 skiable acres, almost half of which is high alpine terrain. Choose from 187 skiing trails and two terrain parks perfect for showing off your skills. At the top of Breck's five peaks, you'll be treated to incredible views and a stunning ski experience.
Worried about a long lift line wait? Check out the EpicMix Time app for a full-day forecast of lift line times, grooming status, terrain alerts, and more so that you can plan ahead and maximize your skiing experience at Breckenridge.
Tips From a Landing Member
8. Loveland Ski Area
Located an hour from Denver, Loveland Ski Area experiences an average of 35 feet of snow each season, allowing it to be one of the first in Colorado to open and one of the last to close each year. Loveland includes an area dedicated to beginners, complete with separate lifts and smaller slopes so that you don't have to worry about crossing paths with more experienced skiers.
Loveland is also the first ski area on the I-70 corridor, so you can get there early and avoid being stuck in traffic for any longer than you have to be.
Denver ski resorts and lift passes
You can purchase a lift ticket at each resort, but a season pass is highly recommended if you plan on heading west to ski more than once. These passes give locals a chance to ride different mountains throughout the state without having to pay at each one.
The Epic Pass, Epic Local Pass, Epic Day Pass, and Ikon Pass offer different options for where and when you can ski, letting you decide what you want your season to look like. All of the passes are in high demand, so buy early and pay attention to the season's open and close dates to make the most of whichever pass you choose.
Whether you buy a season pass or just a day pass, we recommend booking in advance to secure your spot and save money.
Make Denver living easy with Landing
If you're looking to move to the Mile High City, check out Landing's fully furnished apartments in Denver, which offer flexible lease terms so you can stay in town—and on the slopes!—for as long as you'd like. Pick a spot on the highway with plenty of space to store your gear, and you'll be in a prime spot to beat the weekend crowds or take a relaxed day trip to chase first tracks and enjoy the area's stunning mountain views.