12 Pros and Cons of Living in Miami, Florida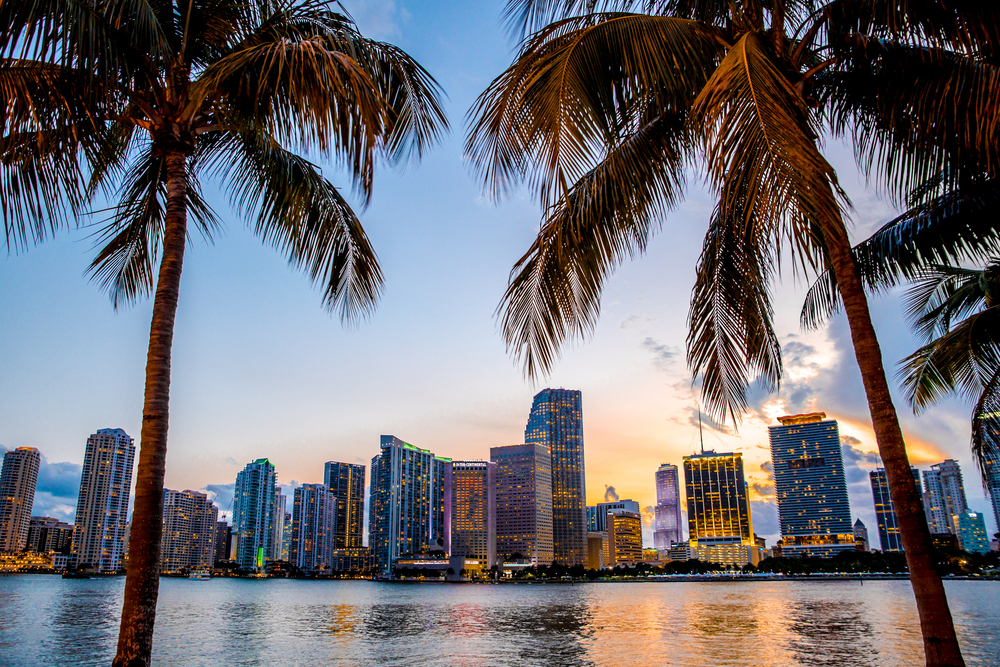 Miami, Florida, is an undeniably desirable place to live. For decades, this vibrant metro area has lured people from all over the world to live, work, play, and retire—a trend that shows no signs of slowing down.
It's easy to see the appeal of the Magic City. As the second-largest metropolis on the East Coast and the seventh-largest in the country, it offers all the benefits of big-city living with a distinctly tropical vibe, an abundance of beautiful beaches, year-round sunshine, and an unparalleled party scene.
Miami has quite a few unique claims under its belt, too. It's the only major U.S. city founded by a woman, and with over 300 high-rise towers—many designed by famed architects like Jean Nouvel, Frank Gehry, and the late Zaha Hadid—it boasts the third-tallest American skyline.
There's a lot to love about this cultural, economic, and financial hub in South Florida, but if you're thinking about living here, it's good to come in understanding the many advantages of living in Miami—and some potential setbacks. To help you decide whether this Florida city and world-renowned vacation destination is the right place to call home, we've compiled the main benefits and drawbacks of living in Miami. Keep reading to see what South Florida residents love about the Magic City, and which aspects they find a little less appealing:
Pro: You'll never run out of fun and unique things to do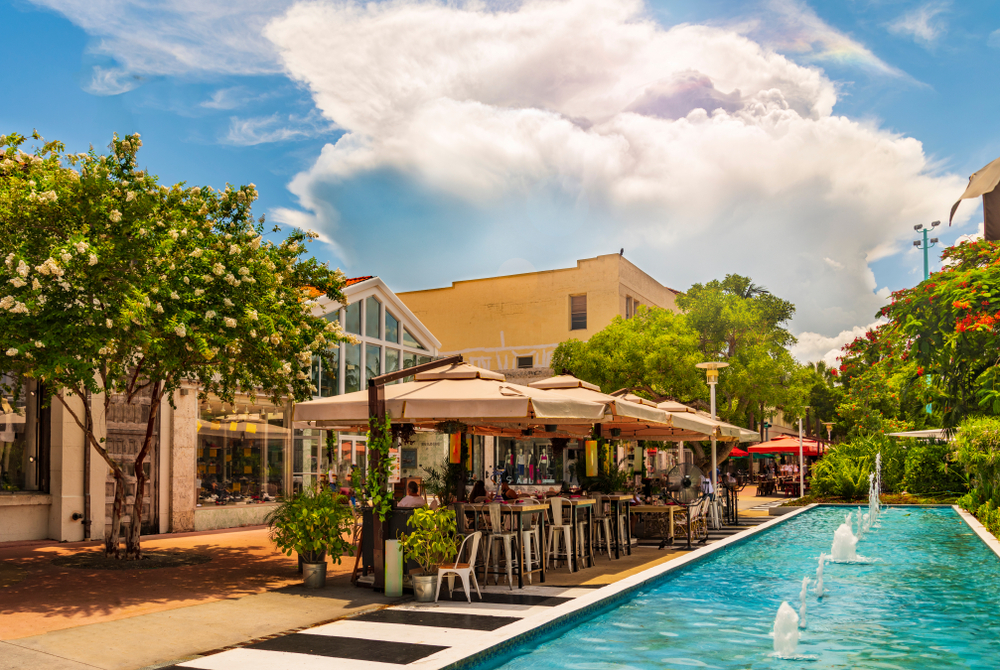 While Miami is perhaps best known for its beautiful beaches and lively club scene, there's so much more to this city. It offers something for everyone, including a seemingly endless list of outdoor activities, a never-ending lineup of art, food, and music festivals, and vibrant cultural districts that will immerse you in the sounds, flavors, and traditions of other countries.
This city is also a gateway for adventures throughout Florida and the Caribbean, like weekend getaways south to the Florida Keys and the Bahamas, as well as road trips north that will take you to theme parks, national forests, and historic coastal towns.
If you're thinking about moving to this FL city, we recommend:
Con: You'll be competing with lots of tourists during the busy season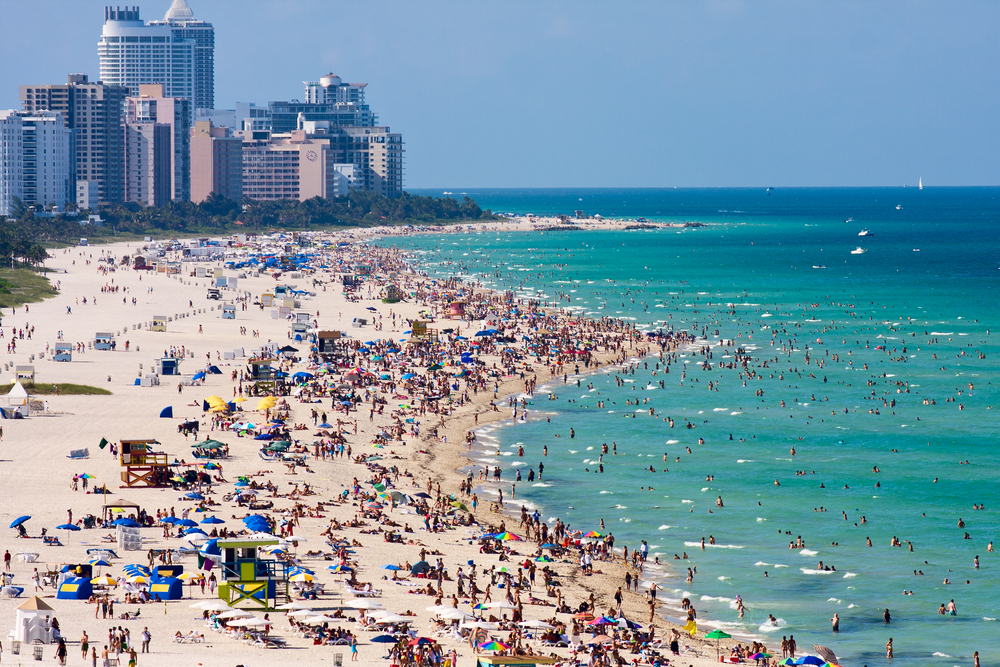 South Florida—and South Miami and Miami Beach in particular—attracts visitors year-round, but the area can feel especially congested during the fall and winter months. This is when most tourists flock to the city's buzzing downtown and sun-kissed coastal regions and snowbirds head to their second homes in luxurious neighborhoods like Coconut Grove, Pinecrest, and Coral Gables.
During these months, you can sometimes feel like you're competing with the world to score restaurant reservations, tickets to special events, and even a vacant slice of shoreline at the beach. However, savvy locals know where to go to beat the crowds. This is your opportunity to explore quieter beaches and less-visited neighborhoods such as the highly diverse Allapattah neighborhood and Hialeah, which is home to the country's highest percentage of Cuban Americans.
Pro: You'll have a vibrant nightlife scene in your backyard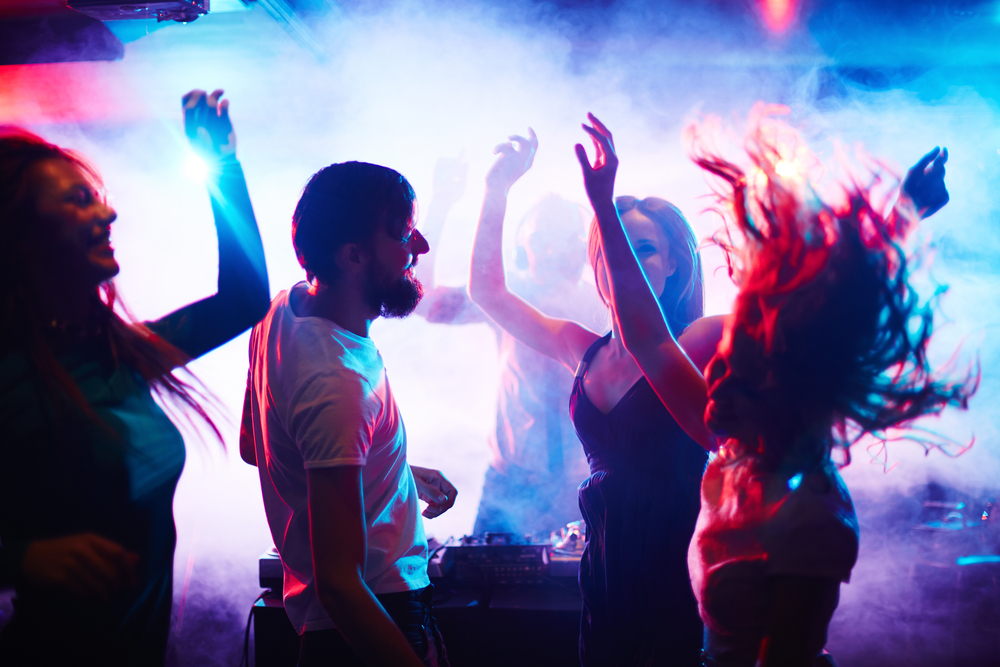 While it's true there is more to this city than its nightlife, the fact remains that Miami boasts one of the best bar and club scenes in the world. Some venues can legally serve liquor 24 hours a day, and most stay open until at least 4 or 5 a.m.
There's something for every kind of partygoer and music lover here. If you're looking for sprawling, multi-level nightclubs with bottle service and A-lister acts, check out clubs like Basement, Floyd, E11EVEN, Story, LIV, and Club Space (South Florida's first 24-hour venue!). In the mood for something more intimate? Smaller spots like Treehouse, Do Not Sit On The Furniture, The Dirty Rabbit, Blackbird Ordinary, No. 3 Social, and Coyo Taco offer a more underground vibe.
This city also famously hosts Miami Music Week every spring, which culminates with Ultra Music Festival. It's an entire week's worth of nonstop pool parties and after-hours performances by the world's biggest DJs and producers and is a rite of passage for anyone who is into dance music.
If you're less of a night owl, you'll also love the many happy hours on offer throughout South Florida, where you can sip delicious cocktails and munch on tasty apps for a fraction of the cost!
Con: Neighborhoods with lots of late-night spots can get a bit rowdy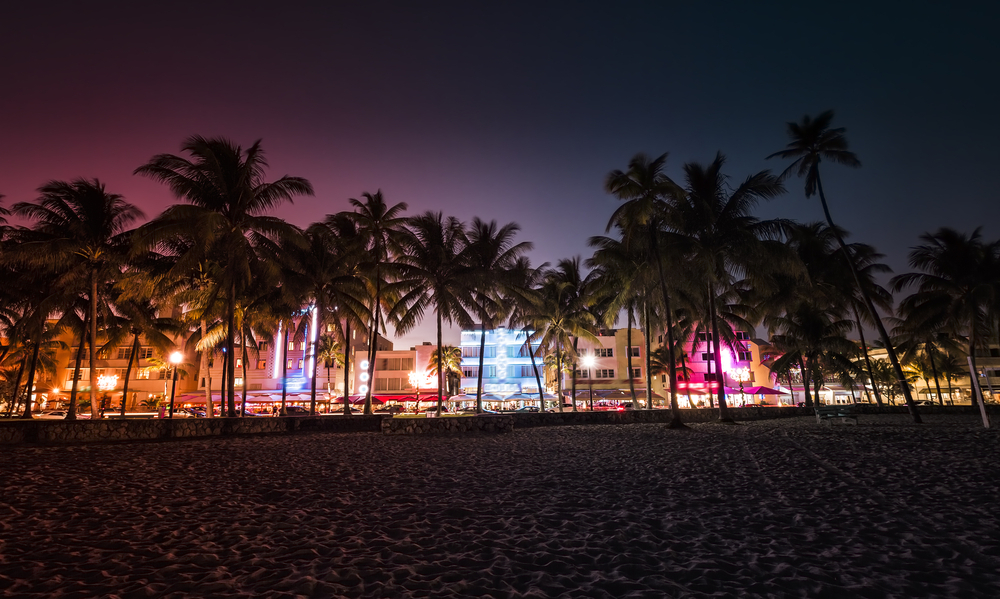 If you're thinking about moving to Miami, location definitely matters. The city is brimming with unique neighborhoods that all have something to offer, but if you're not big into partying or if you're someone who wants to come home to a quiet and tranquil area, it's best to rule out South Beach.
Given the abundance of nightclubs and hotels in this area, the streets near Ocean Drive, Collins Avenue, and Washington Avenue can get pretty rowdy as the night wears on and revelers bounce between bars and nightclubs. Noise and activity continue into the early morning hours—even on weekdays—and especially spike during holiday weekends and spring break.
For quieter, more laid-back living options on Miami Beach, consider North Beach, Mid Beach, and the neighborhoods around Bal Harbour.
Pro: You won't have to pay state income taxes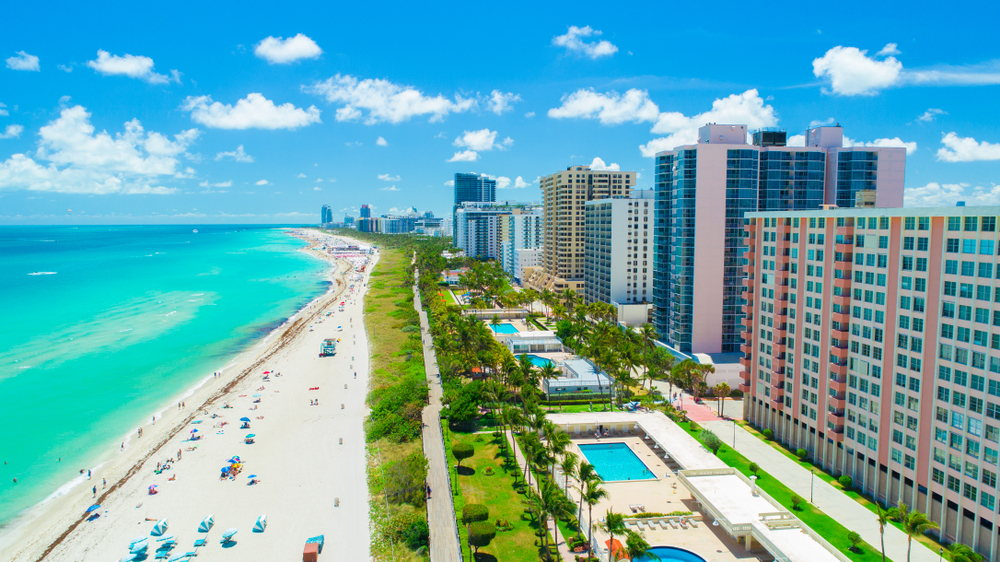 Another enticing thing about living in Florida is that the state doesn't collect any personal income taxes. Instead, it collects a 6% sales tax, intangible tax from investments, and corporate income tax.
In addition to not having to pay income taxes, Miami dwellers also don't have to pay taxes on inheritances or estate earnings. While residents are still required to pay federal income taxes, moving here could save you some money—especially if you're working remotely for a company based in a state with a high tax rate.
With that said, some states (like New York) still require you to pay in-state taxes on your income while telecommuting, so it's important to do a little research beforehand.
Con: Traffic is no joke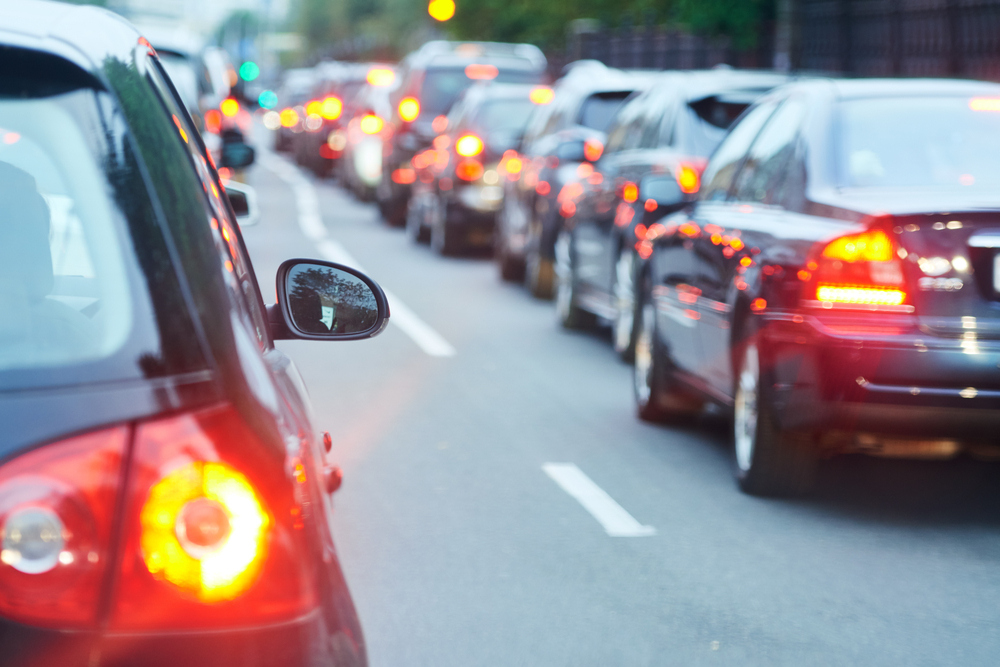 This city is known for its heavy traffic and congested freeways. When you live here, you're not just competing with local commuters for road space—you're also contending with tourists. Depending on which part of Miami you live in and where you work, this can be a nuisance.
While remote workers will have an easier time navigating Miami's traffic sans commute, those who commute to an office can use a few tricks to plan their days around this issue. Many locals choose to get to work early or leave a little later to avoid rush hour. Traffic is also worse during the high season in fall and winter and during special events like Art Basel, the Miami Open, and Miami Music Week. If you know an event is coming up, one hack is to find out which neighborhood it will be based in and try to avoid that neighborhood for the duration of the event. If you happen to work nearby, podcasts and audiobooks may just become your new best friends.
Con: You'll likely need a car to get around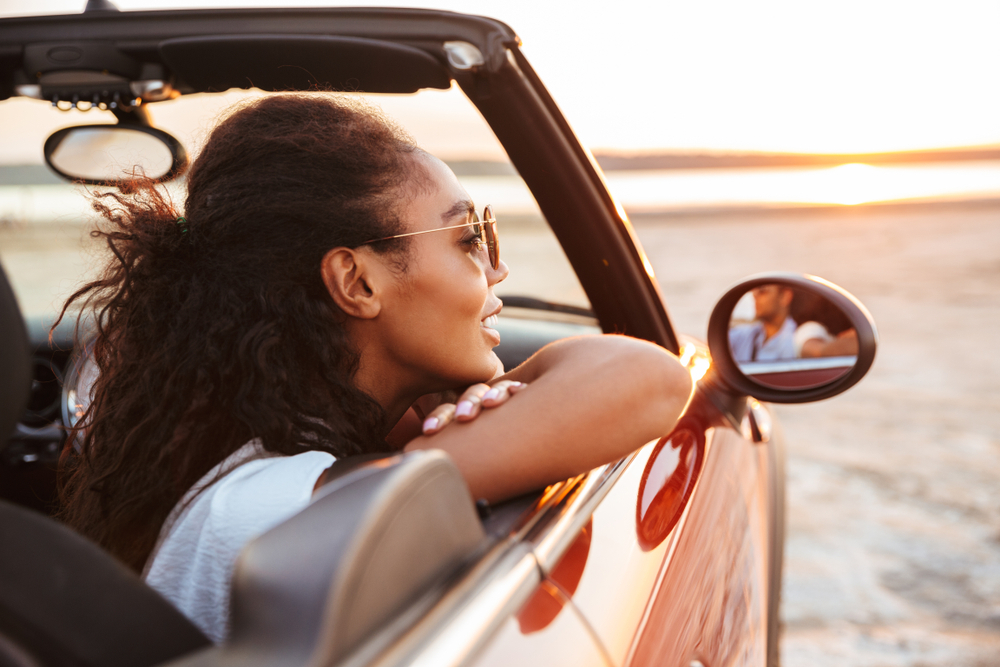 Most neighborhoods and attractions in Miami are spread out, and the city's public transportation isn't as efficient or reliable as in other cities like New York or Chicago. Most people find driving to be the most convenient way to get around—hence the heavy traffic.
If you don't plan to bring a car with you to Miami, you still have other ways to get around this Florida city:
Metrorail: This 25-mile rail system travels from the airport through downtown to South Miami. It costs $2.25 per ride and can be pre-paid with an EASY card or ticket, which you can purchase online or at the Metrorail station.
Metrobus: This bus system provides service throughout Miami-Dade county and offers more than 95 routes. It costs $2.25 per ride, and children under 42 inches tall travel for free.
Tri-Rail: This rail system connects the city with Broward and Palm Beach. It costs between $2.25 to $6.90 per trip, depending on the distance.
Rideshare: There are hundreds of Lyfts and Ubers operating around the city.
Rentals: You can rent eScooters, bikes, or eBikes for relatively little cost.
If you live in Brickell or the Downtown Miami area, you can also take advantage of the Metromover, a free elevated rail system that zips between the FTX Arena, Bayside Marketplace, the Adrienne Arsht Center, and a few other useful stops. It also connects to the Metrorail and Metrobus. Looking to live in Miami Beach? You can take advantage of the free trollies that run routes along the length of the island, including South Beach, Mid Beach, and North Beach.
Pro: You'll have access to an abundance of beautiful beaches and near year-round sunshine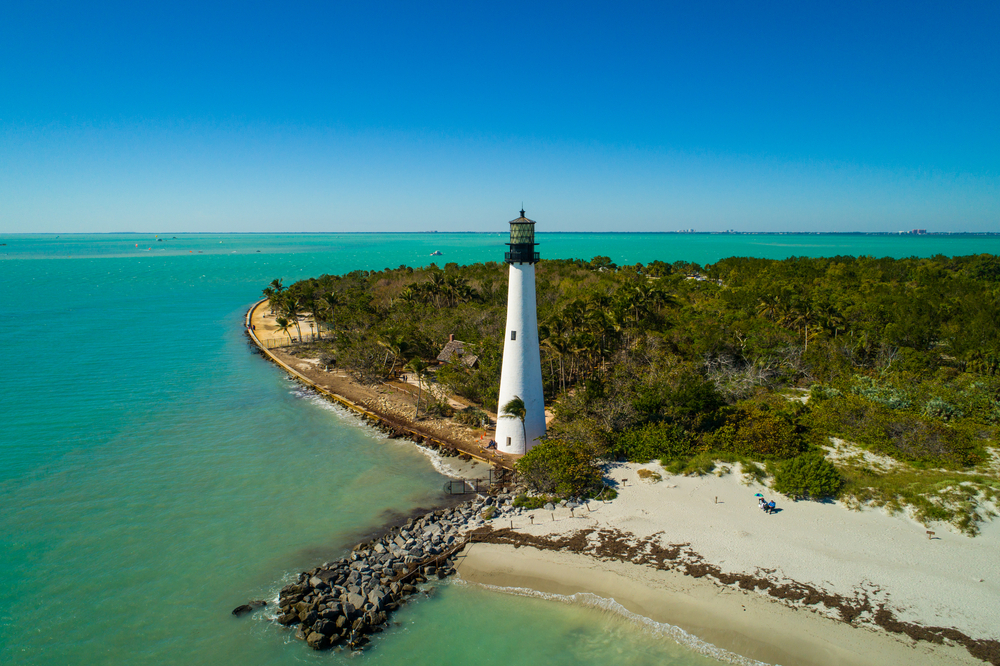 There's no denying the beauty of South Florida's expansive coastline. You'll find some of the best beaches in the country here, all of which are open to the public. South Beach, Surfside, North Beach Oceanside Park, Bill Baggs Cape Florida State Park, Virginia Key Beach Park, Miami Beach, and Sunny Isles Beach are all must-visit spots after moving here, and each offers its own unique atmosphere and amenities.
For example, South Beach is the place to be for people-watching and plenty of action. Young people and tourists on vacation flock to its powder-white sands, hosting shoreside parties with loud music all day, every day. For a more secluded, local vibe, try Surfside Beach or rugged Bill Baggs Cape Florida State Park, which offers plenty of nature trails, a historic lighthouse, and long stretches of empty beach.
When you live in a major city with such stunning beaches, year-round sunshine and mild weather make it that much more enjoyable. Daily highs in South Florida range from the mid-60s to the low-90s, but the temperature usually hovers somewhere between 75 and 85 degrees, no matter the season. If you currently live in a cold, snowy climate or one with unpredictable, ever-changing conditions, moving to Miami might be the breath of fresh (and warm!) air you crave.
Con: You'll have to deal with humidity and hurricane season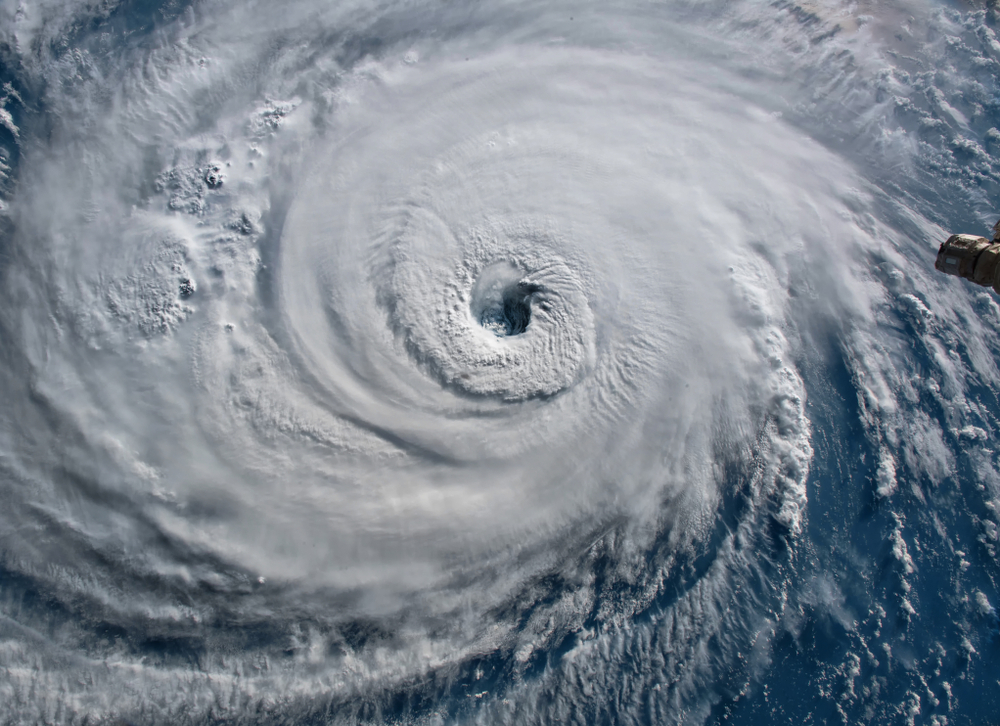 Though most days here are filled with sunny skies and comfortably warm heat, any Miamian will tell you the heat and humidity can be intense at times, especially during the summer. Most people can expect to sweat at least a little while spending time outdoors, even in the shade.
Luckily, South Florida is well accustomed to and equipped for its hot and humid tropical summers. Nearly everywhere you go will have air conditioning, and temperatures do tend to cool down at night and after summer storms.
Another thing to keep in mind before deciding to move to Miami is its location and vulnerability to tropical storms and hurricanes. South Florida's rainy season starts around mid-May and ends around mid-October. The majority of the area's yearly rainfall occurs during this period, and flooding in certain neighborhoods is quite common.
Additionally, South Florida often finds itself in the path of tropical storms that can evolve into hurricanes, particularly during hurricane season between June 1 to Nov. 30. While the local government has thorough contingency, evacuation, and response plans in place to deal with storms, it's worth keeping in mind that particularly strong weather events can cause power outages, flooding, and other disruptions.
Pro: You can take advantage of endless ways to enjoy the outdoors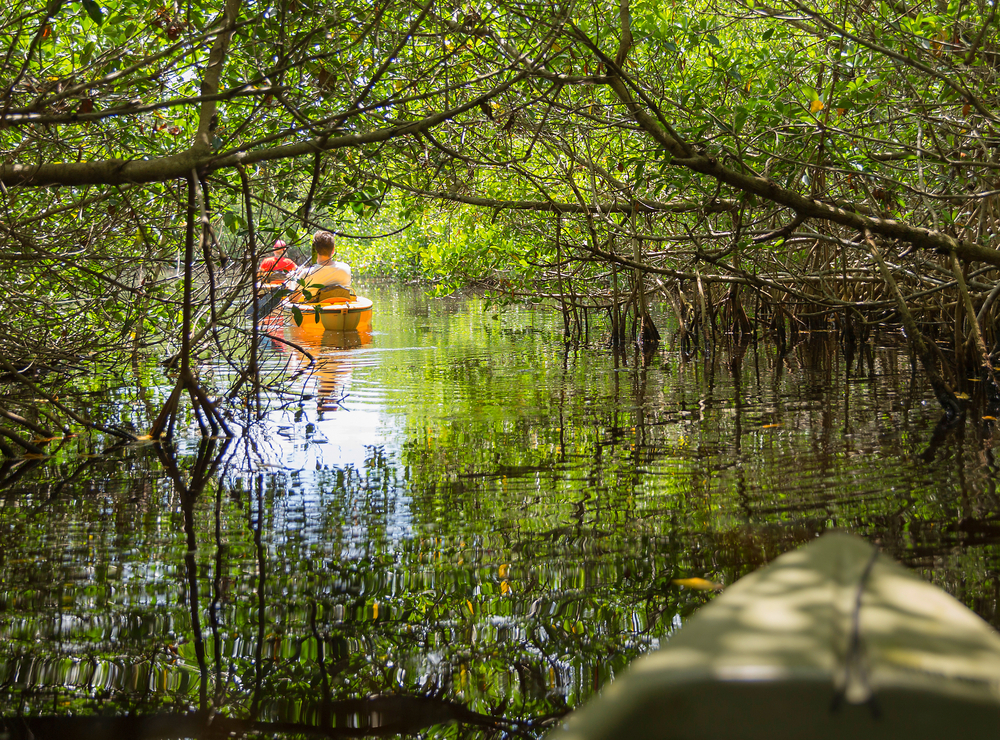 One major perk of living in South Florida is the abundance of outdoor recreation right at your fingertips. With more than 800 parks (including several national parks and the sprawling Everglades), ample green spaces and conservatories, and quick access to all the fantastic beaches we mentioned above, there are virtually endless ways to get some exercise and explore the great outdoors.
If you like to be on the water, you can sail, surf, swim, scuba dive, kayak, wakeboard, jet ski, or go deep-sea fishing. Top spots for all of the above include Miami Beach, Key Biscayne, and Coconut Grove, which is home to a beautiful marina and a sailing club that offers classes.
For newcomers who prefer activities on land, there's golf, tennis, hiking, biking, picnicking, and sightseeing, especially if you venture north toward Palm Beach (a true golfer's paradise), Orlando (the country's theme park capital), and St. Augustine (a charming and romantic Florida town that's over 450 years old).
Con: Living here isn't cheap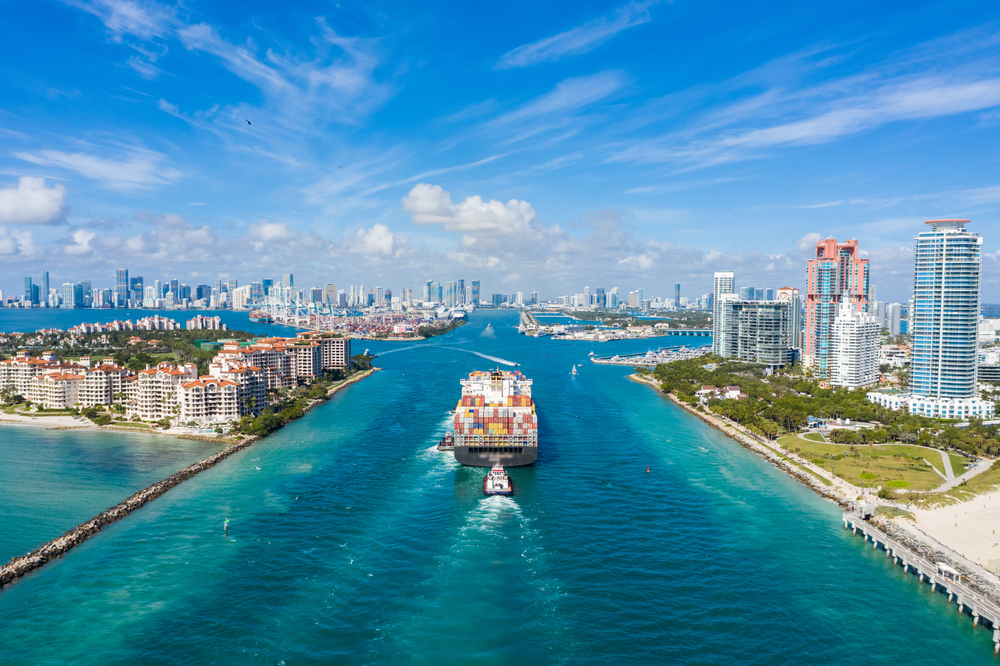 Another potential con is that the average cost of living in Miami is relatively high. Monthly expenses are about 10% higher here than the national average, though Florida's low taxes can help offset some of that.
Going out to eat and buying groceries here generally costs more than in other cities, so frugal locals tend to buy locally from farmers markets or small local food marts when possible. Also, monthly utility bills can rise above $300 during the summer when the AC is cranked up to combat the heat.
Apartments rent for just over $1,700 a month on average, but there are several affordable neighborhoods throughout the metro area where you can find better deals. Up-and-coming neighborhoods like Little Haiti and Allapattah, as well as more industrial areas like Hialeah and Doral, tend to be less costly to live in than areas like Miami Beach and Coral Gables.
Pro: The restaurant scene here is on par with global foodie capitals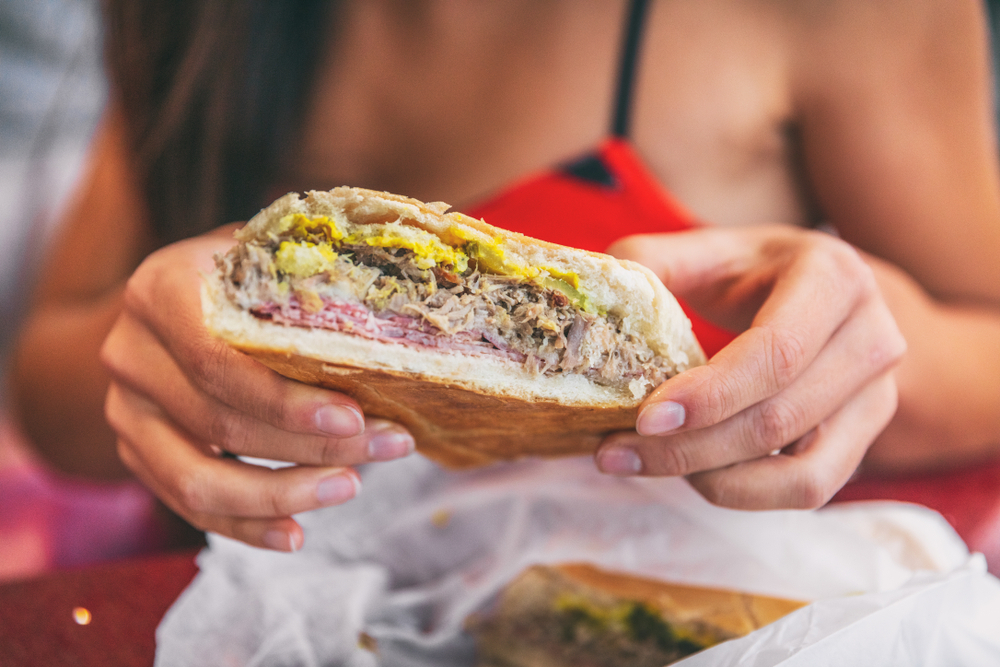 Thanks to its rich culture and ethnic diversity, South Florida has an incredible food scene. The majority of residents here were born abroad, with many coming from South American and Latin American countries like Cuba, Costa Rica, Brazil, and Columbia.
As a result, you'll find a broad range of amazing oceanfront restaurants, food carts, diners, and walk-up windows to choose from, run by chefs from around the globe and specializing in myriad culinary styles and fusions. Some locally loved restaurants include:
Coyo Taco: This Wynwood favorite has outposts throughout South Florida and is known for its tacos, tortillas, and tequila selection, as well as its "secret" back-room lounge.
Sushi Garage: Originally an auto garage, this Miami Beach spot now serves up a wide range of delicious rolls, izakaya-style apps, and tasty craft cocktails.
Andiamo! Brick Oven Pizza: Other than being known for great pizza, this is one of the original brick-oven pizza joints in this Florida city.
La Sandwicherie: This French-themed restaurant offers massive sandwiches—for under $10!
Shorty's BBQ: The most authentic barbeque spot in town, Shorty's BBQ is known for its rib platters and smoked pork sandwiches.
La Carreta: Though it's definitely become a favorite spot among tourists, La Carreta stays true to its roots by serving up delicious Cuban cuisine and catering to a core group of elderly Cuban Americans.
Doggi's Arepa Bar: This chain serves up the best arepas in Florida, hands down. Stop by one of its several locations, including Coral Way, Biscayne Boulevard, and Hallandale Beach.
Thinking about living in Miami?
For a lot of folks, the pros of residing in the Magic City outweigh the cons by a long shot—as you can see from the city's burgeoning population. What's more, the cons aren't total deal-breakers for most people, as many of them can be adapted to with a little bit of research and planning.
If you want to see what Miami has to offer but aren't ready to commit to signing a fixed-term lease or buying a house, Landing has the perfect solution. We have stylish, fully furnished apartments in all of the best neighborhoods in Miami. You can rent our units for as long as you want—whether it's 30 days, three months, six months, or more—without a restrictive lease. With concierge services and premium furnishings, you'll feel right at home while getting to know the city.
Browse our furnished apartments in Miami today, or get in touch with us to learn more about how it works.