Spare Room Ideas: 7 Ways to Transform Your Extra Space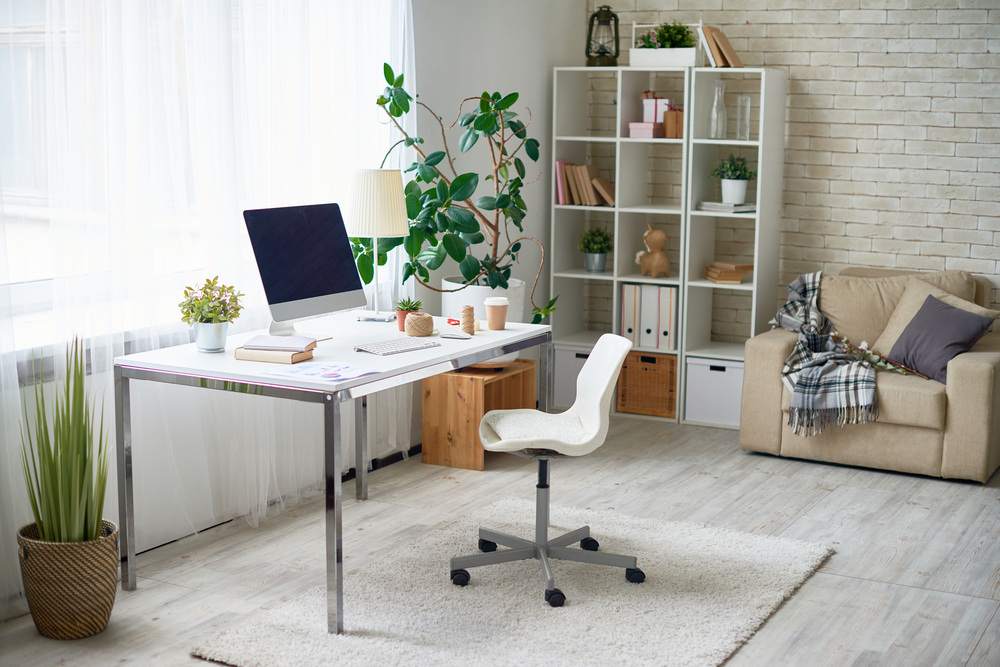 Decorating a new living space is always a fun and rewarding process, but if you have a second bedroom in your new home, you might be conflicted about what to do with the extra space. You could go in a more functional direction, using the room for storage, a guest bedroom, or a home office, or you could make it a little retreat within your own home, creating a hobby room or multipurpose room for yourself.
If you need some inspiration on how to set up your bonus room, the following are several spare room ideas that will help you turn your new apartment into your dream home:
Turn your bedroom into a guest room
If you're frequently hosting overnight guests after get-togethers, chances are that you would benefit from a guest room. If you outfit your bonus room as a sleeping space, your guests will have a comfortable and private place to spend the night—no more crashing on the sofa or an air mattress!
When putting together a guest bedroom, there are a few different routes you can take. A traditional bed frame, headboard, and mattress setup is often the most comfortable option for your visitors, but you can also opt for a sleeper sofa, daybed, or even a wall bed (also called a Murphy bed), which will give you more versatility in the space when it's not being used as a guest bedroom. Depending on the size of the spare room, you may also be able to use it as an office, home gym, or other recreational space, creating more of a flex room.
When decorating a guest bedroom, nice bedding, plush pillows, and a side table are all must-have decor pieces. You might also want to consider leaving a phone charger on the nightstand and a white noise machine to help your guests sleep.
Turn the room into a home office
If you work from home on a regular basis, you may want to consider turning the bedroom into a home office—or even a home office guest room combo space. Having a distraction-free workspace in your home will keep you comfortable and productive throughout the day, and it can also help you more efficiently separate your work and leisure time.
When putting together a home office, it's important to take ergonomics into account. Items like a height-adjustable desk, ergonomic office chair, and adjustable computer monitor can all help you maintain proper posture throughout the work day and reduce strain on your body. Depending on how you work best, you may even want to consider things like a treadmill desk or speaker system—it's your space, so you can design it exactly how you want!
Make a playroom for your kids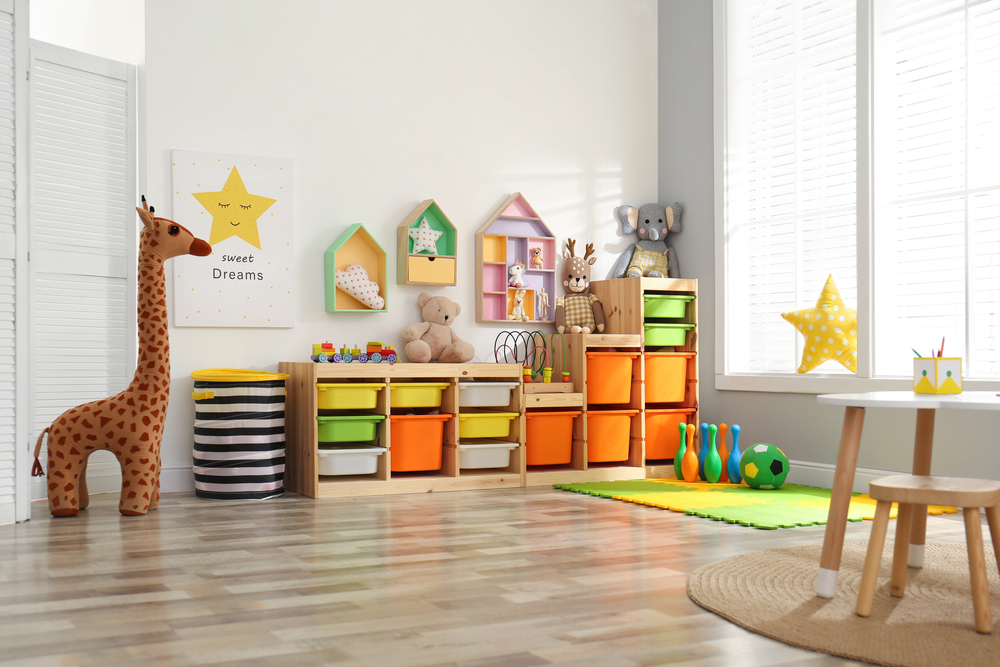 For households with children, your spare room would make a wonderful play space. Not only will your kids love having a space solely for themselves and their toys, but having a dedicated playroom is a great way to minimize mess in other areas of your house, keeping toys from being strewn all over the living room.
To make a playroom both fun and functional, you'll want to provide lots of storage space and shelves for toys, craft supplies, books, and more. A table or desk will give children space to do projects and activities (and also their homework), and you may also want to put a cozy sofa or floor pillow for quiet reading time.
For older kids, you may want to make it more of a game room, outfitting the space with tables to play board games, lounge furniture, or a TV setup for video gaming.
Put together a home gym
On those days where you want to work up a sweat but don't feel like leaving your home, you'll be happy that you turned your flex space into a home gym. You don't necessarily need big, expensive equipment to get a great workout at home, either. With a few key items like dumbbells, a yoga mat, and plenty of floor space, you'll be able to build muscle and stretch out your body, getting those endorphins flowing.
A home gym can be as complex or simple as you'd like, and some items you may want to consider include a full-length mirror to monitor your form, floor mats to make groundwork more comfortable, and/or a TV to stream workout videos. A Bluetooth speaker is also a worthwhile investment for your home gym, as it will let you turn up your favorite tunes and keep your energy up as you sweat.
Make the room a walk-in closet
If you love collecting clothing, shoes, and accessories, chances are that your wardrobe might not fit comfortably in standard-sized closets, forcing you to put them in boxes or use space-saving solutions like under-bed storage. However, a spare room would make the perfect space to put all your clothing on display. With the help of garment racks, wall-mounted wardrobes, and shoe racks, you can easily transform the space into the walk-in closet of your dreams.
To make your new walk-in feel extra luxe, consider adding high-end decor items such as a plush area rug and an elegant chandelier. A full-length mirror is a must-have for the space, and an ottoman or stool will give you somewhere to sit as you put on your shoes.
Indulge in a hobby room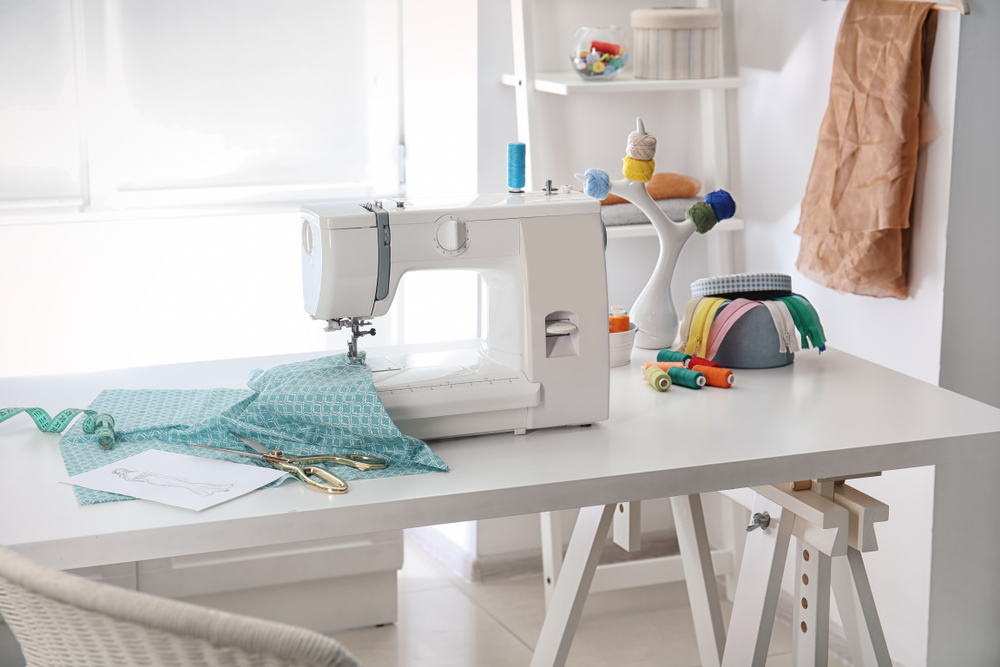 Do you love doing arts and crafts, reading, or playing an instrument in your spare time? If so, you can turn your spare bedroom into a space dedicated to your favorite hobby. If you want it to be a reading room, you can outfit it with a plush chair, comfy pillows, and floor-to-ceiling bookcases, while an art studio or craft room needs a large, spacious worktable, lots of natural light, and storage for all your supplies. (After all, you want to keep it clutter-free!) For the movie lovers out there, a surround-sound system and popcorn station would make a great home cinema, while a music room might need recording equipment and noise-dampening wall panels.
To make your hobby room feel extra cozy, consider creating an accent wall with an eye-catching themed wallpaper. (If you rent, make sure it's the removable kind.) It's so much more interesting than plain white walls, and you'll want to show it off to any guest who comes to visit.
Build yourself a man cave
Another popular idea is to turn your spare bedroom into a man (or woman!) cave. There are no real rules to what this spare room entails—it's just a space where you can relax and unwind at the end of a hard day. Many people choose to put plush furniture and a big-screen TV in their man cave, but you can also include features like a dart board, cocktail station, snack collection, mini-fridge, or record player.
A dark paint color and leather furniture are often used to create a moody aesthetic in this type of spare room, but you can elevate the look by adding in gold metal accents and a few potted plants or a vase of fresh flowers.
Create a laundry room
While perhaps not the most exciting bonus room idea, you can turn a small bedroom into a dedicated laundry space, especially if it's located near your washer and dryer. By outfitting the bedroom with laundry baskets and a large table for folding, you'll be able to streamline laundry day. This extra room idea can also be combined with others on this list for a multi-functional space.
Looking to move somewhere new?
As you can see, there are lots of spare room ideas that will help make your apartment feel more homey and functional. However, if you want a fully furnished space that's ready to live in, consider renting with Landing. With flexible leases and a wide range of amenities, Landing will help you feel at home in 375 cities across the U.S. Learn more about what a Landing membership can do for you today!