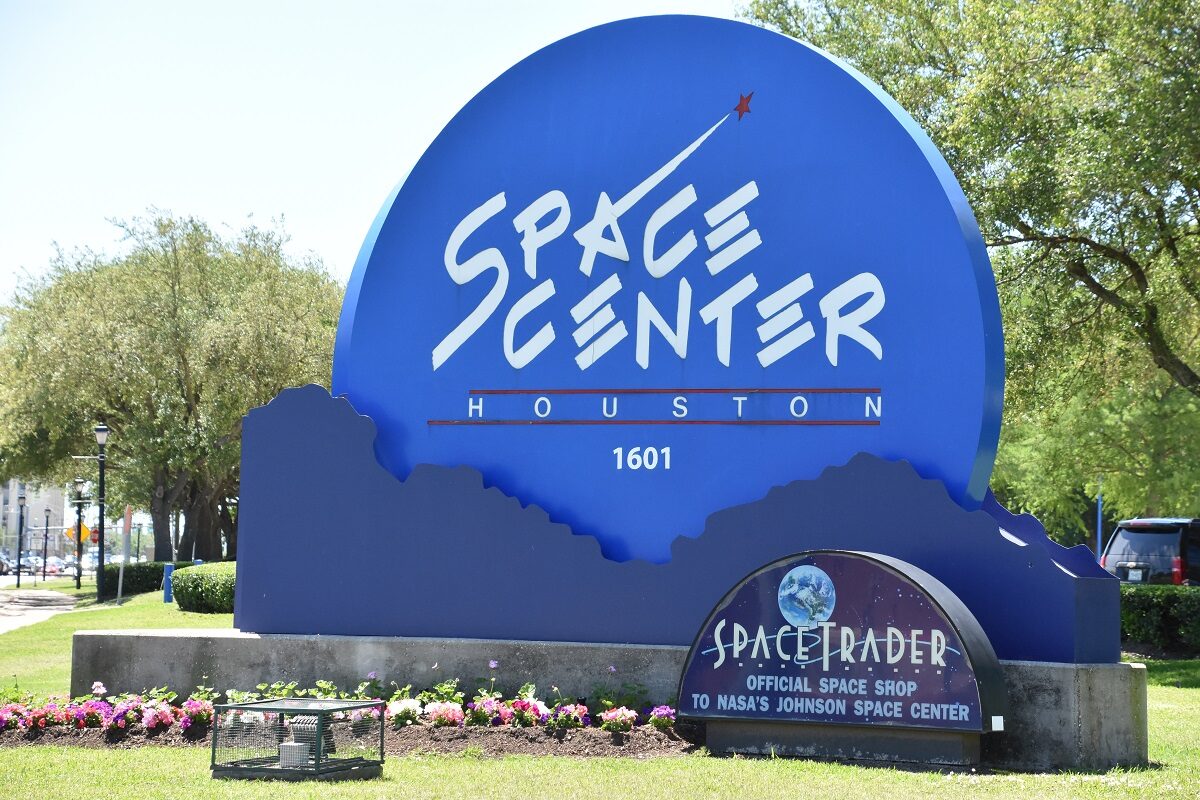 Fun Things to Do in Houston, Texas
As one of the largest and fastest-growing cities in the country, Houston, Texas has a lot to offer new residents and visitors alike. The burgeoning metropolis attracts people from all walks of life, including young professionals, college students, sports fans, business owners, Tex-Mex enthusiasts, museum buffs, jet-skiers, and everyone in between.
If you're considering relocating to the Bayou City or are just planning a visit, you might be looking for fun things to do in Houston. Find a detailed rundown of the metro area's best attractions below:
What are some fun things to do in Houston, TX?
As a diverse urban hub brimming with culture, character, and a rich history, there's something for everyone in Houston. Whatever your niche, hobby, favorite pastime, or calling, the city will deliver.
So, what are the best ways to spend your free time? Read on to find out.
NASA tours
Houston has many nicknames, one of the most common being Space City. The moniker is based on the city's most famous tourist attraction, the Lyndon B. Johnson Space Center.
Spanning across more than 1,600 acres, the facility is where NASA research, space training, and mission control occur—and where the oft-quoted Apollo 13 radio communication, "Houston, we have a problem," comes from.
The Space Center offers lots of excellent ​​exhibits, guided tours, and interactive experiences. While it might be Houston's most touristy thing to do, it's definitely worth checking out at least once.
Sporting events in Houston
There are six professional sports franchises to root for in H-Town, along with several collegiate programs. To say Houstonians are crazy over their teams would be a huge understatement. Needless to say, if you're a sports fan, you'll fit right in.
Football fanatics can cheer on the Texans and the Cougars, while basketball fans have the Rockets, soccer fans have the Dynamo FC, and baseball fans have the Astros (just to name a few!).
Outdoor movies
Some might say you're not a true Houstonian until you've watched a film at one of the many outdoor theaters in town. Whether you head to the Moonstruck Drive In, the Rooftop Cinema Club, Blue Moon Cinemas, or the Miller Outdoor Theatre, get ready for a whole new type of movie-watching experience.
Water sports
Since Houston is located along the Gulf of Mexico, it's among the country's best cities for water sports. You can go parasailing, paddleboarding, kayaking, jet-skiing, snorkeling, or diving while you're in town—whatever strikes your fancy! And, if you're just looking for a way to cool off on a 90-degree day, there are lots of swimming and boating opportunities around, too.
Live music
Houston boasts an explosive music scene. Though there's certainly no shortage of country artists that come through, that's far from the only genre. From underground electronic and local hip-hop to bluegrass, soul, and the Houston Symphony, there's something for everyone.
You can catch a show at a local dive bar or get tickets to see live music at a larger venue, like the Heights Theater, the Continental Club, White Oak Music Hall, or downtown Houston's House of Blues.
The Houston Farmers Market
The Houston Farmers Market operates daily, rain or shine, 12 months a year. Opening in 2004 and expanding ever since, it's a great place to buy produce from multi-generation farms, baked goods from local artisans, fresh-cut flowers, jams, and sauces. You name it, and they have it. If you're just looking for something to pass the time, stop by for lunch, coffee, or live music.
Texas BBQ
If you've never tried authentic Texas barbecue (and even if you have), one of the most fun things to do in Houston is to chow down at one of the hundreds of local eateries. A few must-try joints include Killen's, Corkscrew BBQ, Tejas Chocolate + Barbecue, Feges BBQ, Ray's BBQ Shack, and the Pit Room. And, for die-hard foodies, there's the annual Houston BBQ Festival.
Weekend brunch
Brunching in the Bayou City is a popular pastime on Saturdays and Sundays. Whether you're partial to boozy brunches with bottomless mimosas or are more of a chicken-and-waffles person, you'll find something to satisfy your craving. Try The Annie Cafe and Bar in the Galleria, a'Bouzy and Bosscat Kitchen & Libations in River Oaks, Brennan's of Houston in Midtown, Grace's in Upper Kirby, and so many more.
Dive bars
In the evening, consider hitting up one of Houston's many bars or breweries. To experience a "true" Texas dive, head over to the East End and hang out at D&W Lounge or check out Poison Girl in Montrose.
Galveston Island beaches
About an hour outside of Houston, there are over 30 miles of beaches at Galveston Island. Splash around in the waves, dip your toes in the sand, go on a long walk, peruse the Kemah Boardwalk, or just soak up the sun while devouring a good book.
In addition to beaches, Galveston Island has a water park, a historic downtown district with stunning Victorian-era buildings, an opera house, and the Texas Seaport Museum.
Museums and street art
Speaking of museums, the city is home to a plethora of stellar art destinations. Along with numerous exhibits in the world-famous Museum District, the urban center is known for its modern-day street art. There's even an entire park dedicated to graffiti art!
Parks and green spaces
Houston has an exceptional park system, including nine state parks within the city. Start your day with a bike ride or a jog along the Seymour Lieberman Exercise Trail. You might also drop in for a workout class or explore the Arboretum & Nature Center at Memorial Park Conservancy, one of the largest green spaces in the world.
Prefer a casual stroll in the shade? Make your way downtown to Discovery Green, Buffalo Bayou Park, or Hermann Park Conservatory. Then, check out Menil Park, a 30-acre green space filled with artwork and peaceful, secluded areas for when you want to decompress from busy city life.
19th Street in the Heights
Located in Houston's Historic Heights district, 19th Street is an iconic shopping destination like no other. When you walk the strip, you'll find high-end boutiques, quirky shops, gallerias, novelty stores, cool cafes, and other charming destinations you won't want to miss.
Downtown districts
You can also meander over to the downtown area, which is chock full of mini districts. In addition to Discovery Green, there's Avenida, Houston's entertainment district, along with Market Square, Main Street, and the endlessly hip EaDo (East Downtown). The Theater District has lots to offer, too, like the Downtown Aquarium.
Houston Zoo
For a family-friendly excursion, consider the Houston Zoo. With upwards of 6,000 animals, awe-inspiring exhibits, and stunning landscaping, it's an excellent place to take your kids, with lots to see and do.
Children's Museum Houston
Another child-friendly option is the Children's Museum, a 90,000-square-foot facility with tons of hands-on activities and interactive exhibits. Kiddos can explore and learn about history, technology, science, human development, and art.
Moving to Houston, TX, with Landing
While this is by no means an exhaustive list, you can see that Houston, Texas, has lots to offer people of all ages and lifestyles, with plenty of fun things to do year-round. If you're considering moving to the metro area but haven't found a place to live yet, Landing is here to assist.
We take the stress out of traditional apartment renting, offering flexible leasing options to empower you to relocate on your own timeline. Our fully furnished apartments are located throughout the Bayou City's best neighborhoods. With no-pressure terms, concierge services, all the amenities you need, and seamless transfers, Landing is a new way to rent.
Browse our furnished apartments in Houston to get started, or contact us with questions.